Overview
We are excited to launch the newly redesigned Segment experience as one of the first installments of our IBIZA release. You can now quickly segment customers using an intuitive experience with insight based on your customers data. Account attributes are presented in context of Dimensions so they are easier to find. You can also save private segments in personal folders 
This article has the following sections
What improvements are part of the new segment experience
Improvements as part of the new segment experience
Improved Intuitive User Experience
Suggested Filters 
Users can quickly apply filters to filter results based on the customer segment they want to create. Suggested filters of Health and Contract Value allow users to filter on these search terms in one click.

See your data while you segment
Users while creating segments can see the breakdown of their customers in a histogram, so they can create segments with the insight from their data. This is extremely powerful since it helps you create the segments with the right values so you are targeting the right set of customers.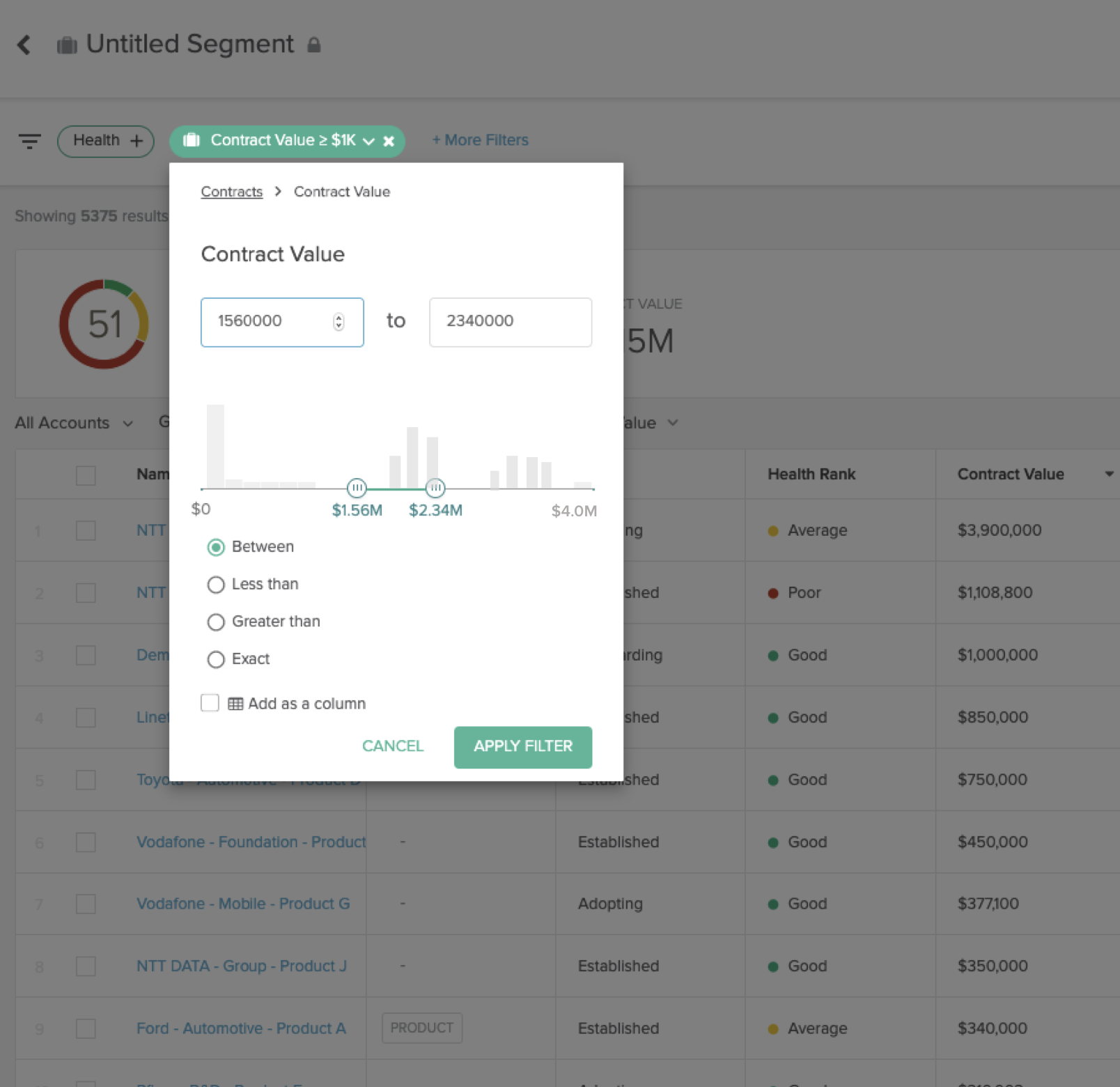 Add as a column
The Add as a column shortcut allows users to quickly add the search filter as a column to the Segment results.
Attributes with Dimensions
Context for your search terms
Users can find the search terms in the context of Dimensions defined in your instance. You can read more about Dimensions here. This provides consistency and familiarity when you are looking for search terms to segment on. Adding more attributes to the dimensions, automatically shows them here under the right Dimensions. Please work with your Admin to classify attributes in the correct Dimensions.
The numbers beside the dimension indicates the number of search terms in each Dimension.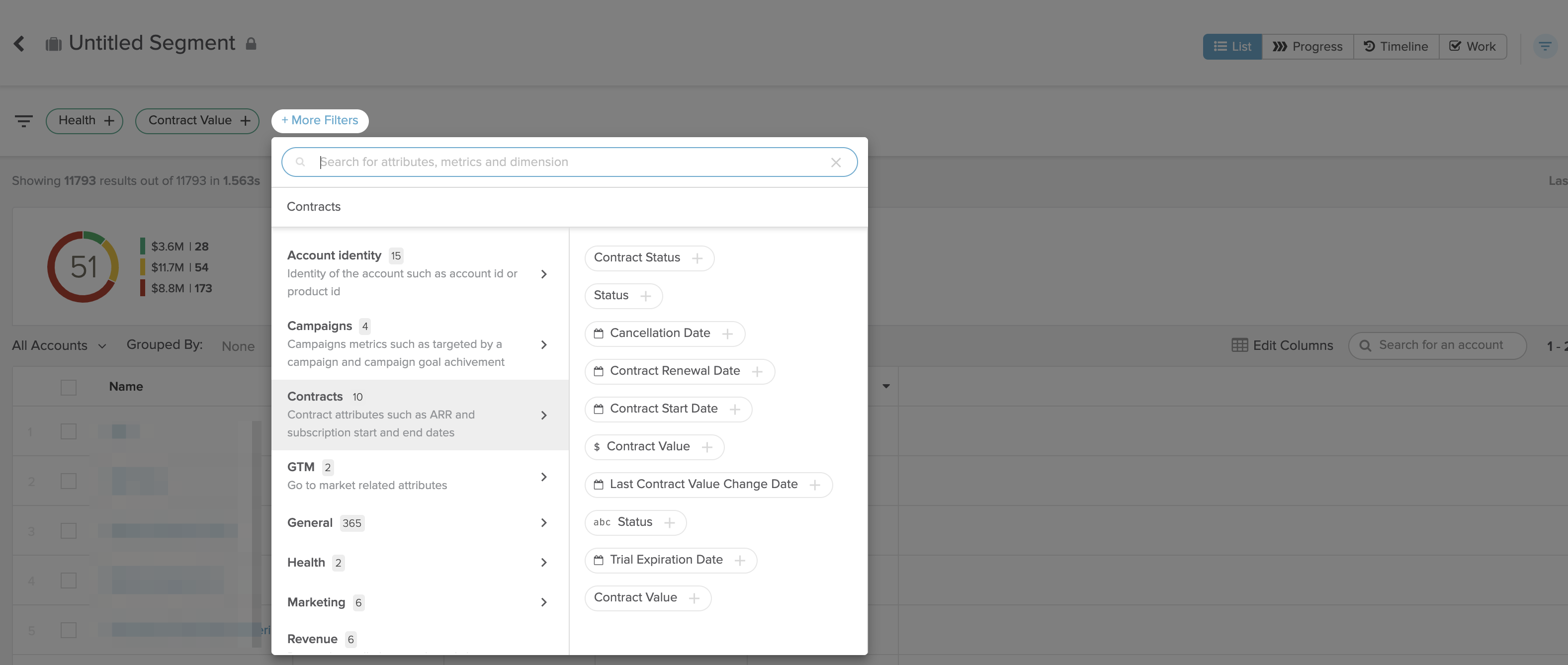 Each search term's type is highlighted by icons to indicate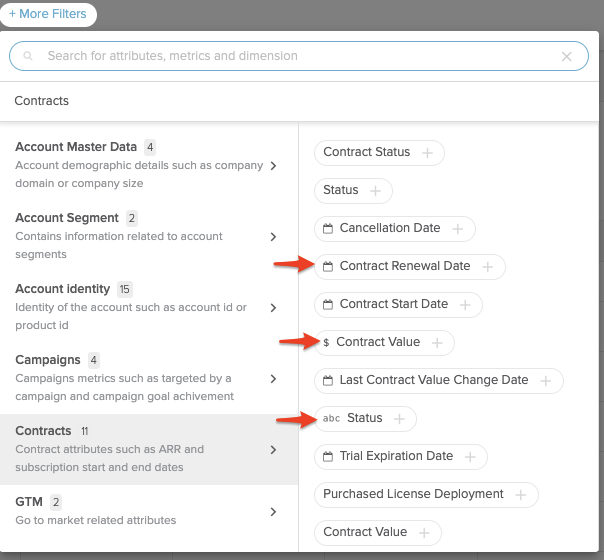 Save Segments in Personal Folders
Users can save their private segments in personal folders. The Personal folders provides a convenient location to store personal assets such as private segments. You can read more about it here.