Overview
IBIZA release introduces a new capability to control the adoption of features to your organization. 
Control your access
Admins of Totango can decide to turn on all IBIZA features for users for early access. Turning it on will allow users to get access to the new features that will be released. Admins can turn current and future features on in a single click or choose to selectively turn on individual features.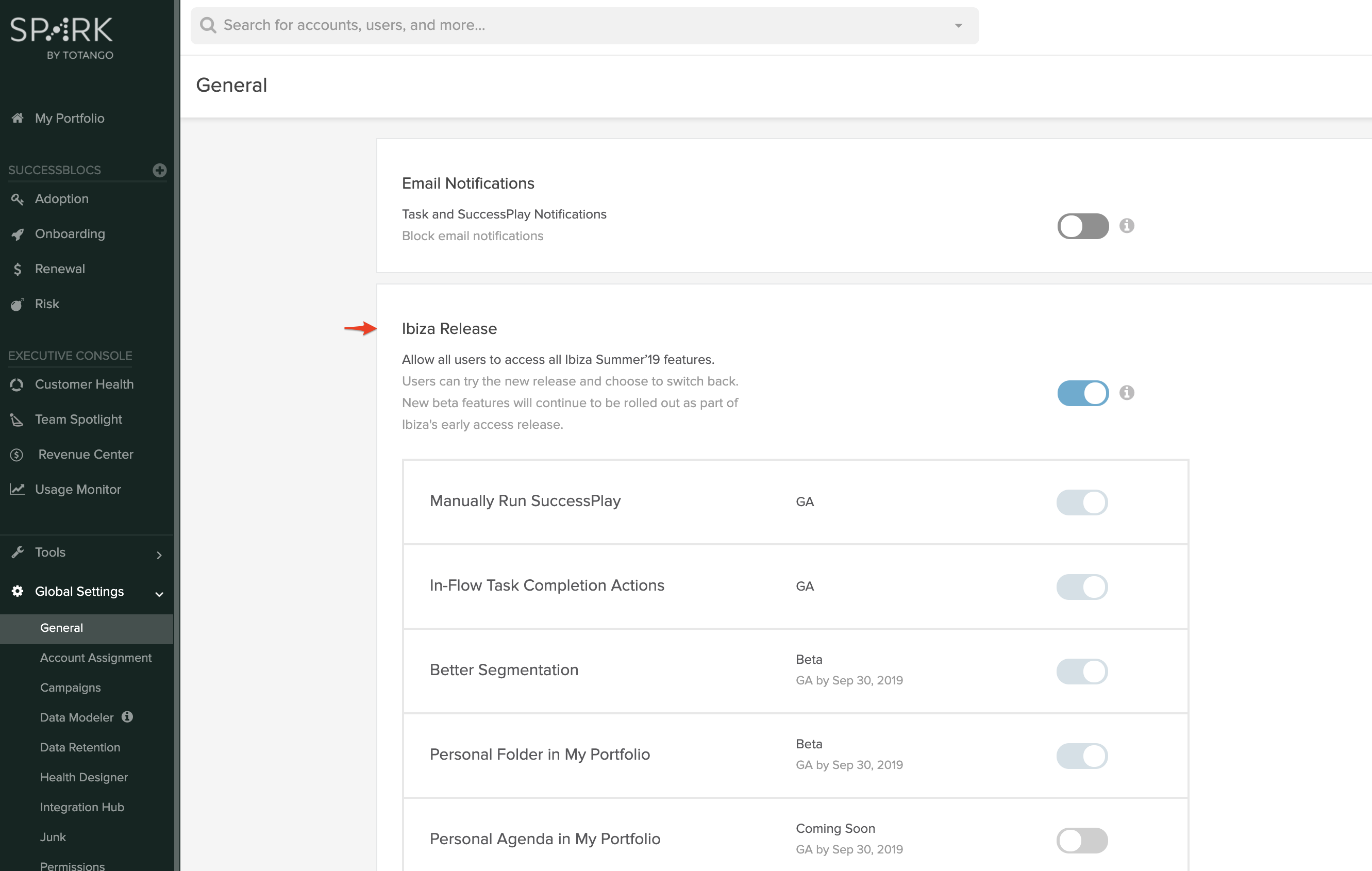 Once the feature is turned on all users see the IBIZA release banner at the bottom of their screens.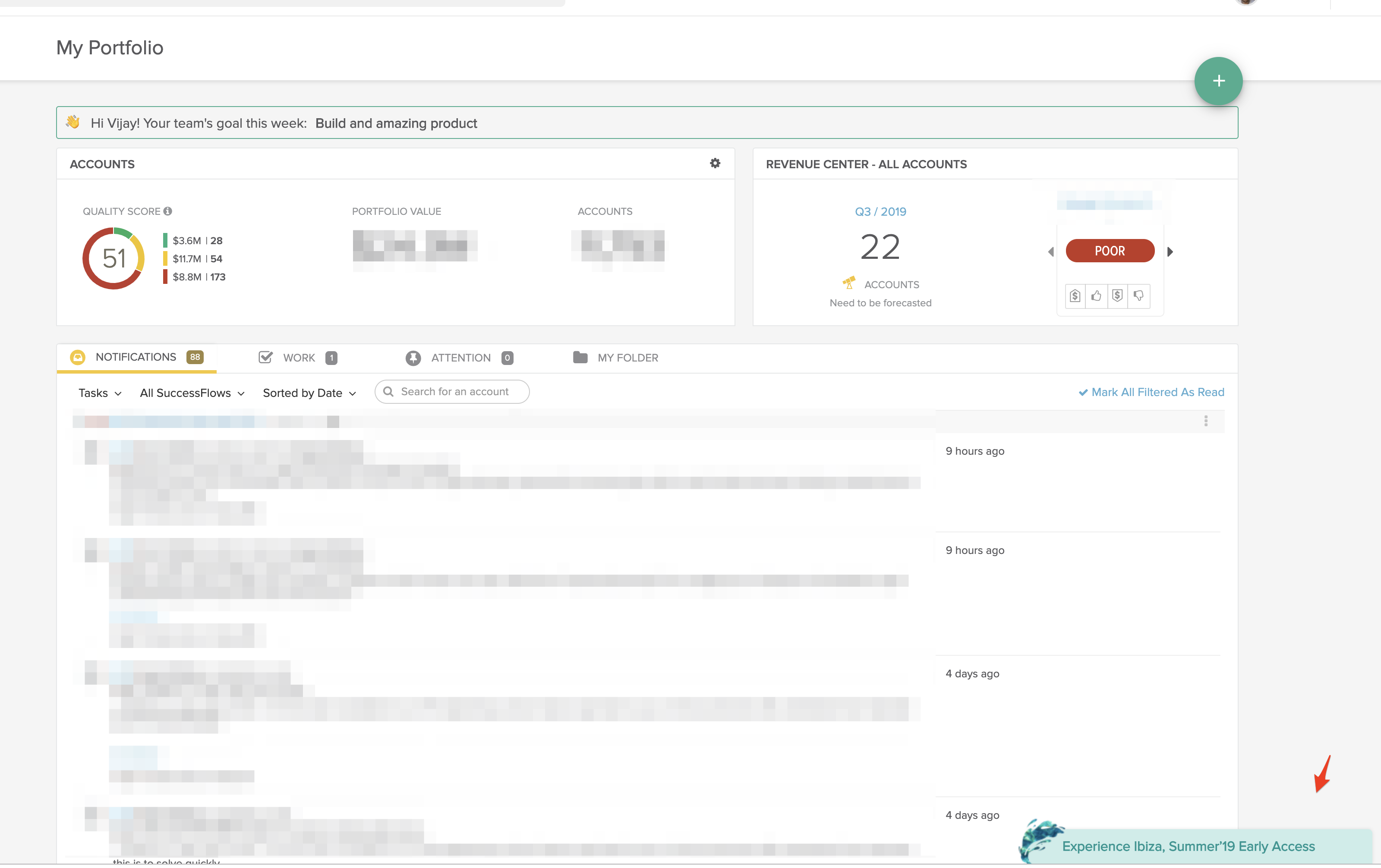 Users can review each of these features and learn about them and control and selectively turn on or turn off these features.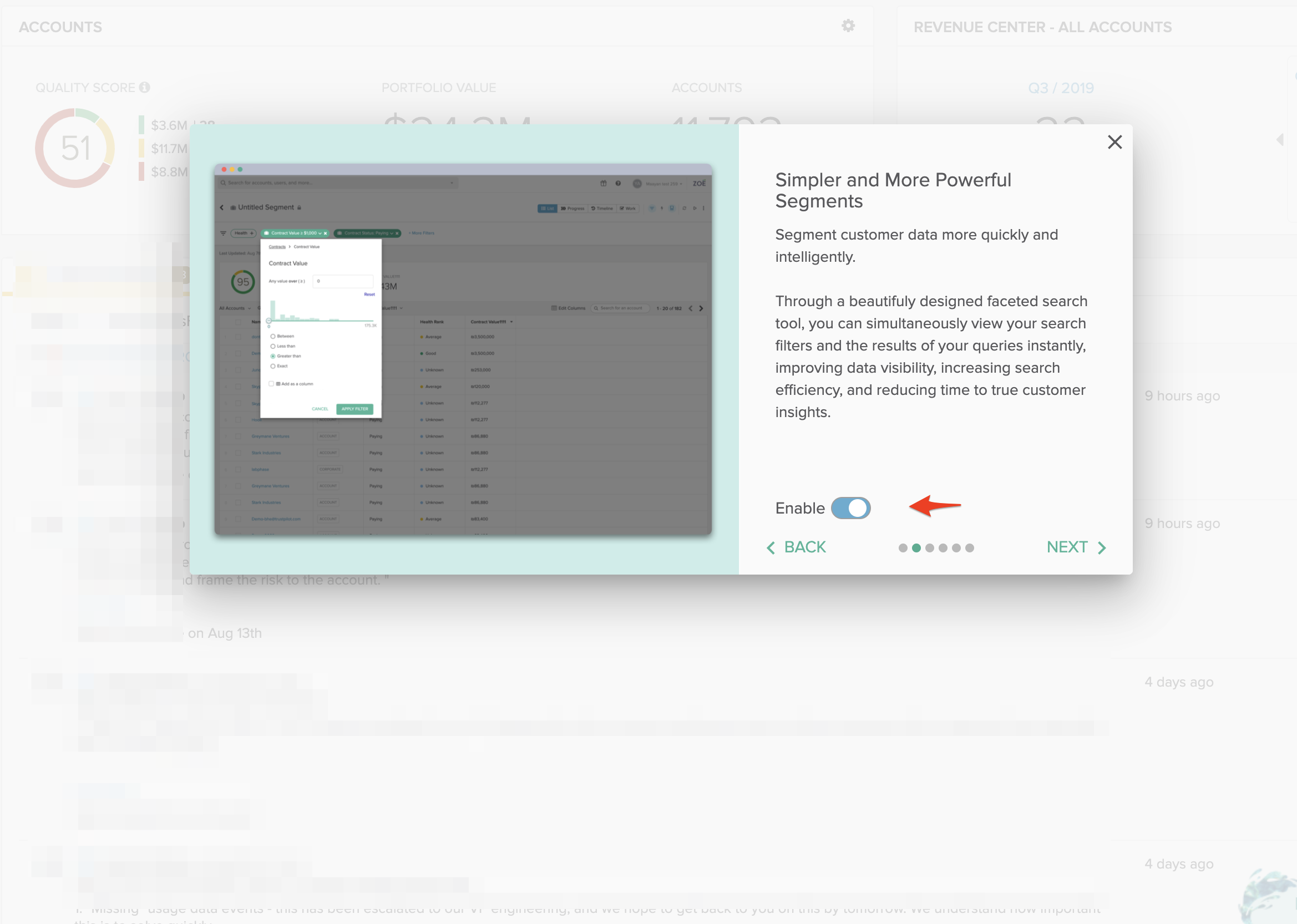 Once a feature is marked as GA admins and users cannot turn them off.
Users can provide feedback to Totango as they preview these features by emailing feedback@totango.com. The Product team is eager to hear from you.