Who can use this feature?
All users
Available on all plans and license types
A user profile is a single page view of customer data about a person. A user profile may represent a business contact at the company or a user of your products. Use a user profile to track user attributes, survey responses, campaign activity, and usage (if available).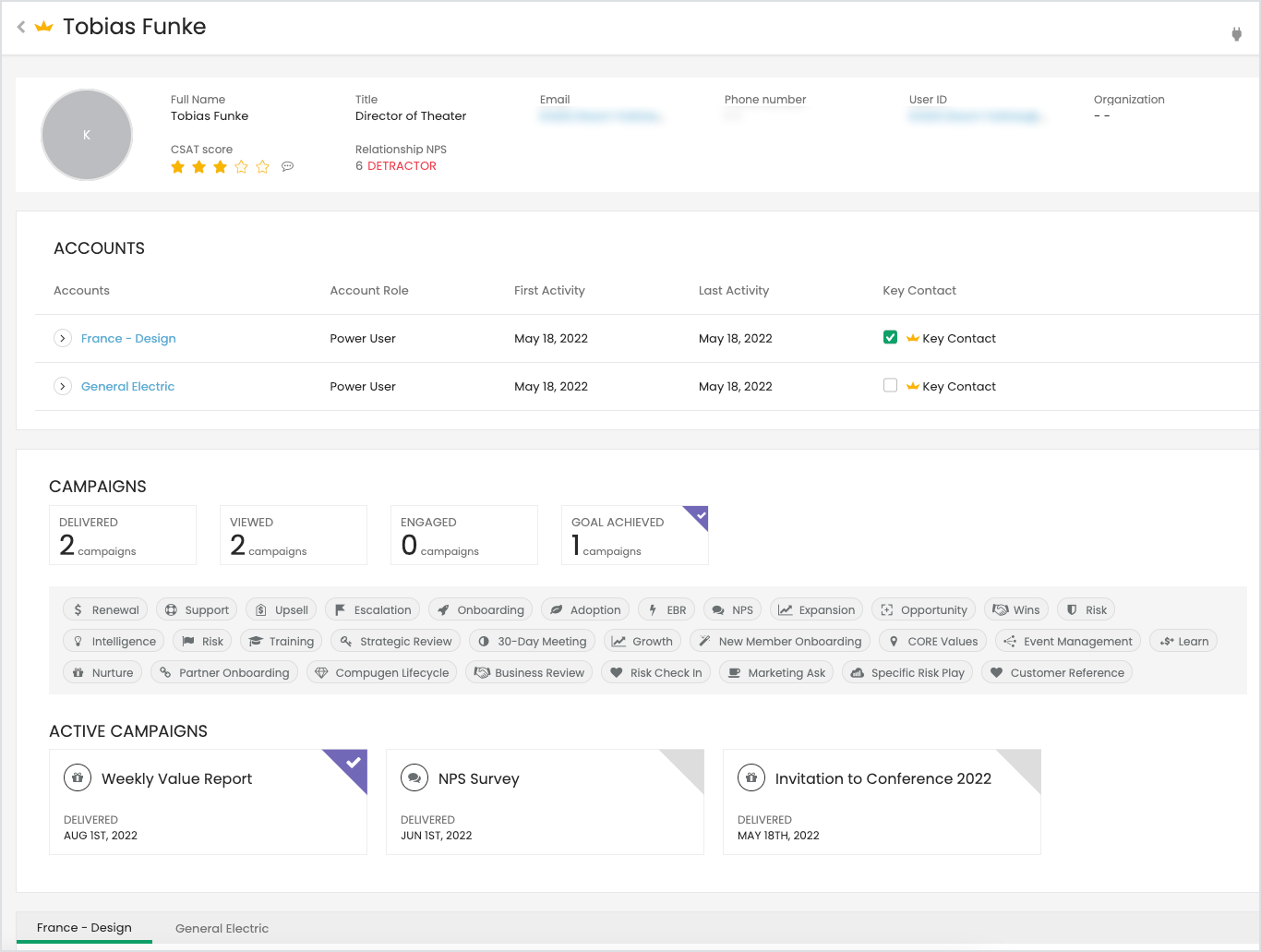 Key areas of a user profile
A user profile consists of the following areas:
Profile header: View key user attributes and survey responses, unrelated to the account or product associated.
Accounts: Each user must belong to at least one account and can have different attributes under each one. Expand the account to view, add, or clear user attributes.
Campaigns: See a summary of campaigns sent, viewed, engaged, and whether the goal was achieved. A snapshot of the most recent campaigns are available for quick access.
Usage (per account): View a real-time stream of usage by module and activity (if available).
What you need to know
Users are uniquely identified by a User ID.
Users must be associated with at least one Account ID. Users can be associated to multiple accounts.
If a contact is created from the account profile (Contacts widget) or via integration, a user profile is automatically generated for that person with the user attribute of "Contact" = yes.
Users are not required to be contacts. Users do not appear on the account profile (Contacts widget) unless they are denoted as a contact or key contact.
Use the search bar to locate users by name, email address, or User ID.
Admins cannot customize the layout of the user profile. 
Admins can define the set of accounts available to view, which includes associated users.