Introduction
Standardized Reports is a new feature where we will offer Standardized reports out of the box. Typically this is a meaningful set of information that you are constantly retrieving and being able to quickly generate it in a consistent manner. We consider these similar to the year end reports everyone is used to getting for W-2's and other tax documents.
Outcome Success Plan Report
The first reports in the series of other standardized reports is the Outcome Success Plan Report.The report provides all the data related to Objectives, SuccessPlay and Tasks in the Plan tab of accounts.

Hitting Generate generates the report and emails you when the report is ready. The generated reports are available in Assets > Generated Reports folder.
Permissions to run and view the report.
You can control access to the report by applying the permissions related to this in the Application Permissions. The default setting is set to "Everyone in the Team"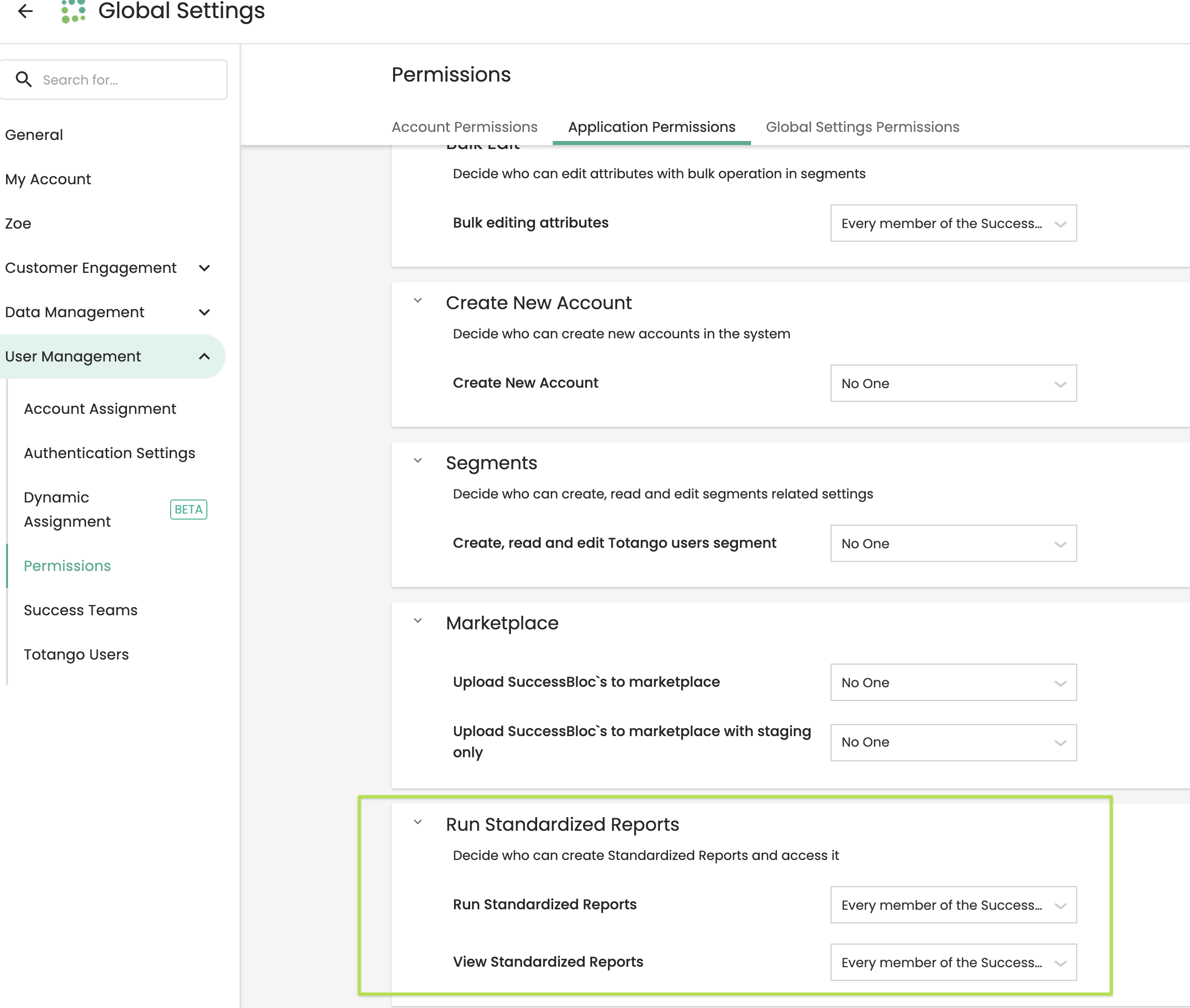 Fields in the report.
The report has the following fields in it and it generates tasks for the past 1 year. It generates report with tasks for all accounts except Cancelled accounts.
Account ID
Account Name
Parent Account ID
Objective
Objective Description
Objective Status
Objective Created By
Objective Created Date
SuccessPlay Name
SuccessPlay Description
SuccessPlay Due Date
SuccessPlay Successflow
SuccessPlay Owner
SuccessPlay Status
SuccessBLOC
SuccessTeam
Task Title
Task Description
Task Created Date
Task Due Date
Task Completed Date
Task Assigned To
Task Assigned By
Task Status
Task Successflow
Priority
Task Updated By