Overview
A SuccessBLOC provides a modular framework to package Customer Success organizations best practices around important customer journeys. It allows a Customer Success organization to define and operationalize these best practices consistently and effectively for successful outcomes.
Topics covered in this article:
Creating a SuccessBLOC
Ensure that the right team is selected for creating the SuccessBLOC

To add a new SuccessBLOC, you can either get one of the predefined SuccessBLOCs from Totango Marketplace or create your own from scratch. By getting one of the predefined SuccessBLOCs you can

instantly add best-practice SuccessBLOCs without the need to spend time on building them on your own.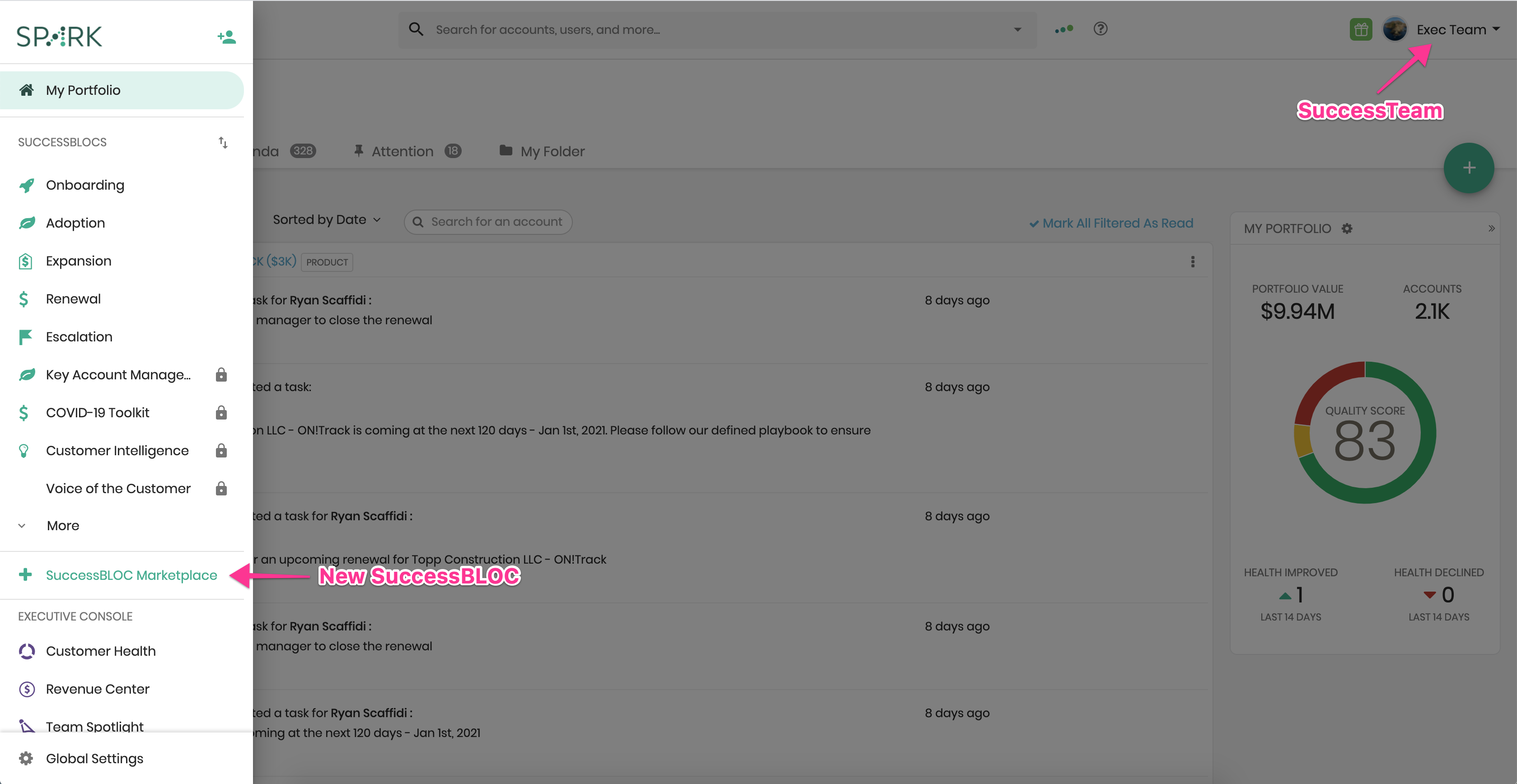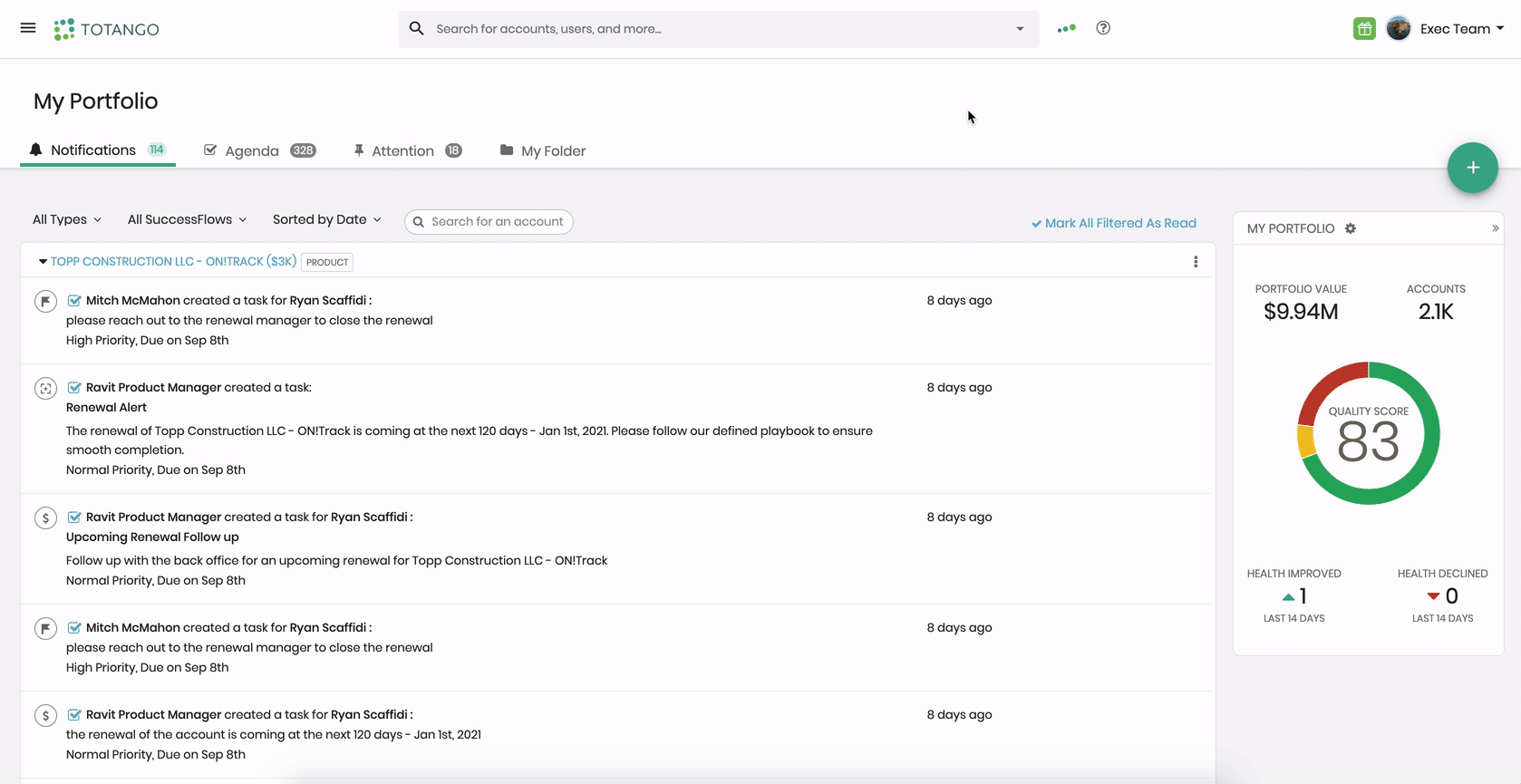 Once, you get your SuccessBLOC, you can review it and activate your SuccessPlays and Campaigns. You can also invite additional users to collaborate on the SuccessBLOC.
To create a SuccessBLOC from scratch, you can do so by clicking on "Create Your Own" button in Marketplace. Enter a name and description and pick the right Flow that best describes the customer journey. Once created, you can define all assets within it and invite users.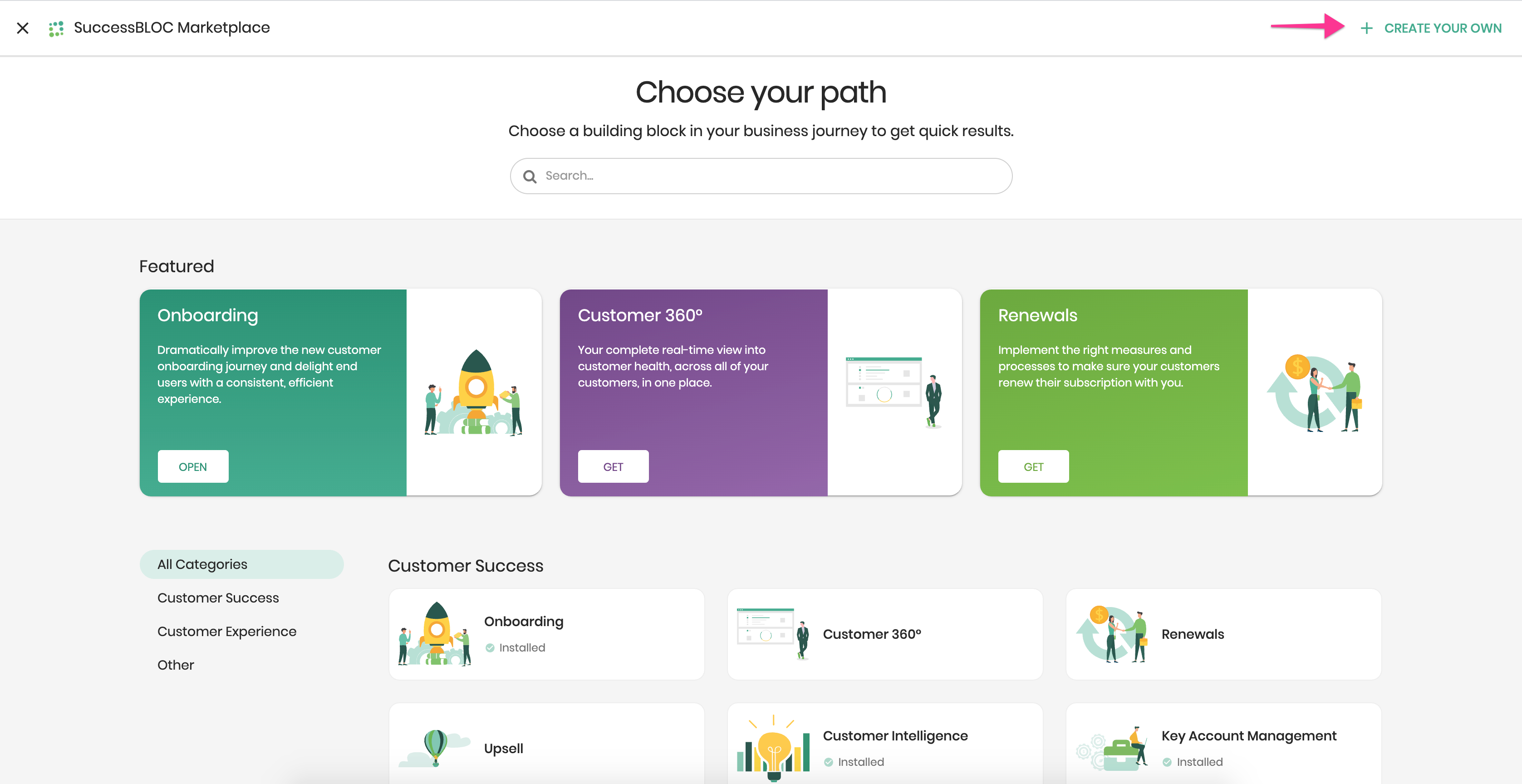 Who can create and access a SuccessBLOC?
A SuccessBLOC can only be created by a Global Admin or a Team Admin. Additionally users with a defined role with the Create SuccessBLOC permission can also create SuccessBLOCs. When a SuccessBLOC is first created, it is only visible to the creator of the SuccessBLOC. The SuccessBLOC owner can choose to invite additional Collaborators to help define the content within the SuccessBLOC. Once Collaborators are invited, they can view and edit the SB. Collaborators can create new content or edit existing content in the SuccessBLOC.
Collaborators cannot invite additional Collaborators or Publish theSuccessBLOC. Only the SuccessBLOC Owner can perform those actions.
| | | | | |
| --- | --- | --- | --- | --- |
| | Owner | Collaborator | Team Admin | Team Member |
| Create SuccessBLOC and create contents | ✔ | x | ✔ | x |
| Edit SuccessBLOC and its contents | ✔ | ✔ | ✔ | x |
| View SuccessBLOC (UnPublished) | ✔ | ✔ | x | x |
| View SuccessBLOC (Published) | ✔ | ✔ | ✔ | ✔ |
| Invite Collaborators | ✔ | x | ✔ | x |
| Publish to team | ✔ | x | ✔ | x |
Inviting Collaborators & Publishing to Team
The SuccessBLOC owner can choose to invite additional Collaborators to help further define the SuccessBLOC. The Owner or Team Admin can decide to publish a SuccessBLOC once it is ready to be consumed by the team. Once published, the SuccessBLOC is visible to the team however they cannot make changes to theSuccessBLOC. The SuccessBLOC can only be edited by the SuccessBLOC Owner or Team Admin.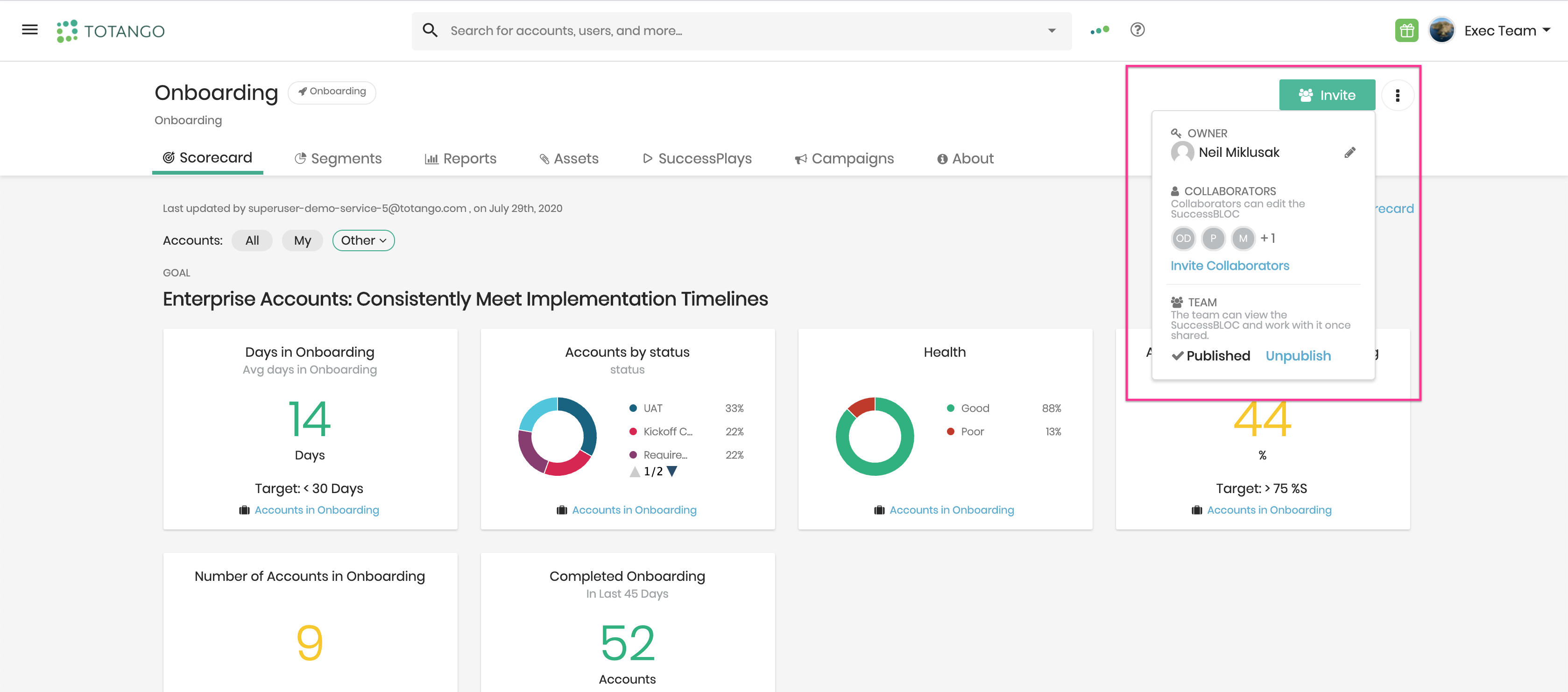 A Team member can choose to create a private Segment within this SuccessBLOC. The private Segment is only visible to the user who created the Segment.
Change Owner of a SuccessBLOC
An Owner of a SuccessBLOC can choose to make another user the Owner of the SuccessBLOC. The Owners have full privileges on the SuccessBLOC and can make changes or invite additional collaborators to the SuccessBLOC.
In the event that the current Owner is not around, a Global Admin can make the changes as well. Global Admins can also see unpublished SuccessBLOCs within a team.
Unpublishing and Deleting a SuccessBLOC
When you have the SuccessBLOC open, you will see 3 dots in the right corner. You will see the option to 'Delete' the SuccessBLOC.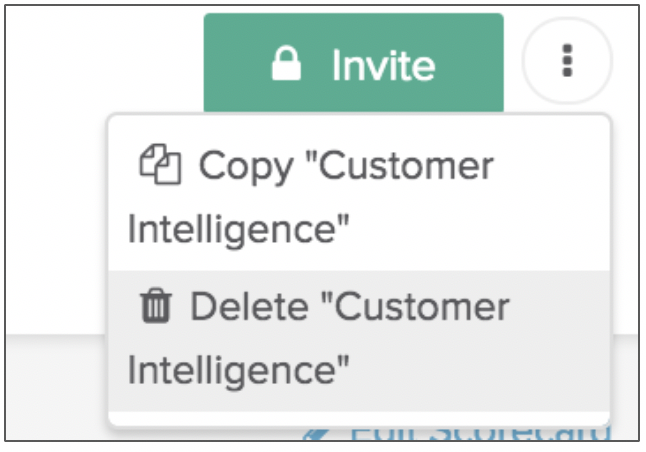 If this option is greyed out, that means that it is published and you must first Unpublish. Click on the 'Invite' button: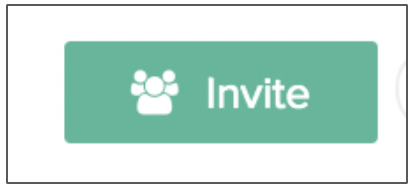 Then click on 'Unpublish':

Then you will be able to click on the three dots and have the option to 'Delete'.
FAQs
Question: Why am I getting an "Oops SuccessBLOC not found" error when clicking on a link to a SuccessBLOC?
Answer: Make sure you are switched to a team where the SuccessBLOC is published in order to see it.
---
Question: Why am I not able to delete a SuccessBLOC?
Answer: You must first unpublish the SuccessBLOC.
---
Question: I am trying to create a Scorecard based on an existing segment but I don't see the segment in the list to select from.
Answer: You cannot use User segments for Scorecards.
---
Question: Why am I not able to preview the assets within the SuccessBLOC?
Answer: If the asset is a link like OneDrive or Google Drive, then the preview option is not available.
---