Overview
You can configure white labeling of emails that are sent by Totango. Our default configuration will transmit campaigns from Totango directly to your users, however the "from" email address will be listed as campaigns@totango.co (not .com).
As a best practice, we recommend that you update this default configuration and white label Totango campaigns to your company email address.
Getting Started
If would you like to white label, just follow the steps under Global Settings>Engagement>Campaigns.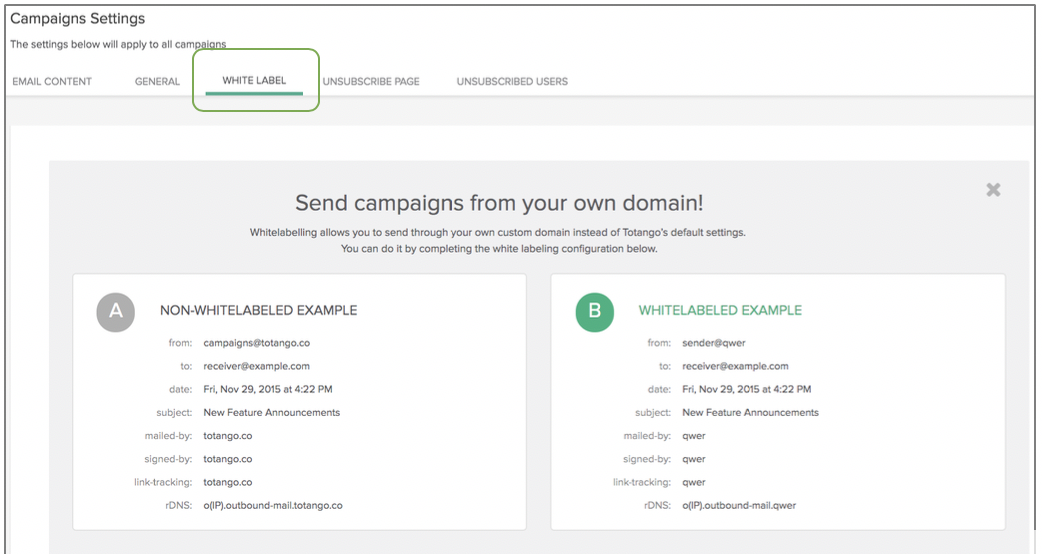 Enter the white label domain information in the settings screen and click "Save Changes".
After that, update your domain registrar with records and data that are presented to you by Totango. You must validate the update with your domain registrar via Totango by clicking "Validate". You will not be able to turn white labeling on unless all updates have been validated.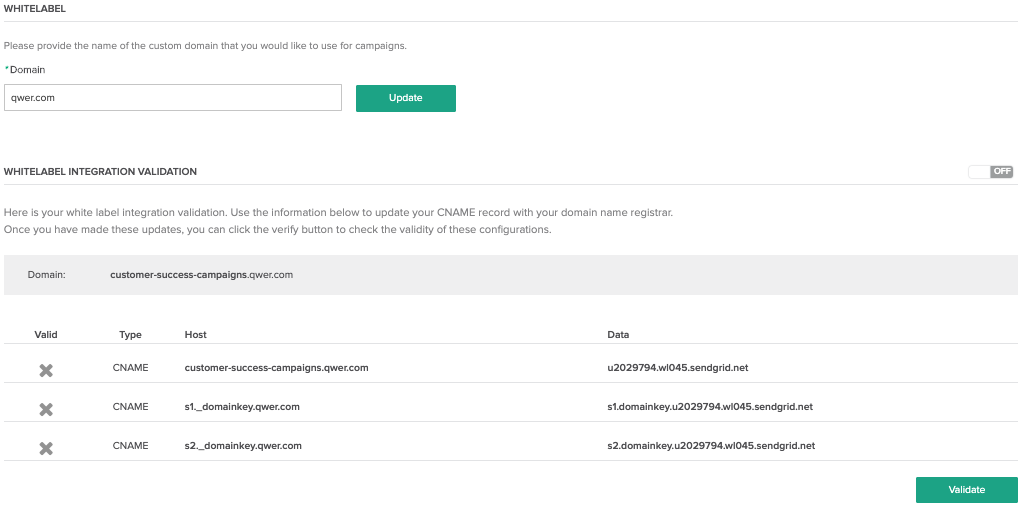 Once your click Validate, Totango will check your DNS records for relevant values.
Please note: Depending on your DNS provider, changes you make may take up to 24h to propagate through the Internet. Some AdBlock Plus browser add-on filter subscriptions might block some areas of the Campaign settings. Known filters are Fanboy's Social Blocking List.
FAQs
---
What email delivery service (EDS) do you use?
We use SendGrid.
---
What if we already use SendGrid?
You may have an issue defining the white label. Please contact Totango Support and we can set a custom sub-domain.