Introduction
Totango's Customer Health Console gives you the ability to segment, examine, and drive health across your entire customer portfolio.
You can see the health score for your entire customer base (not just your portfolio), as well as across any segments that you define (e.g., onboarding, established, renewals, etc.), and across your team of customer success managers. It serves as both an executive dashboard as well as an advanced tool for CSMs to monitor segments within their portfolio and it is available to all users of Totango.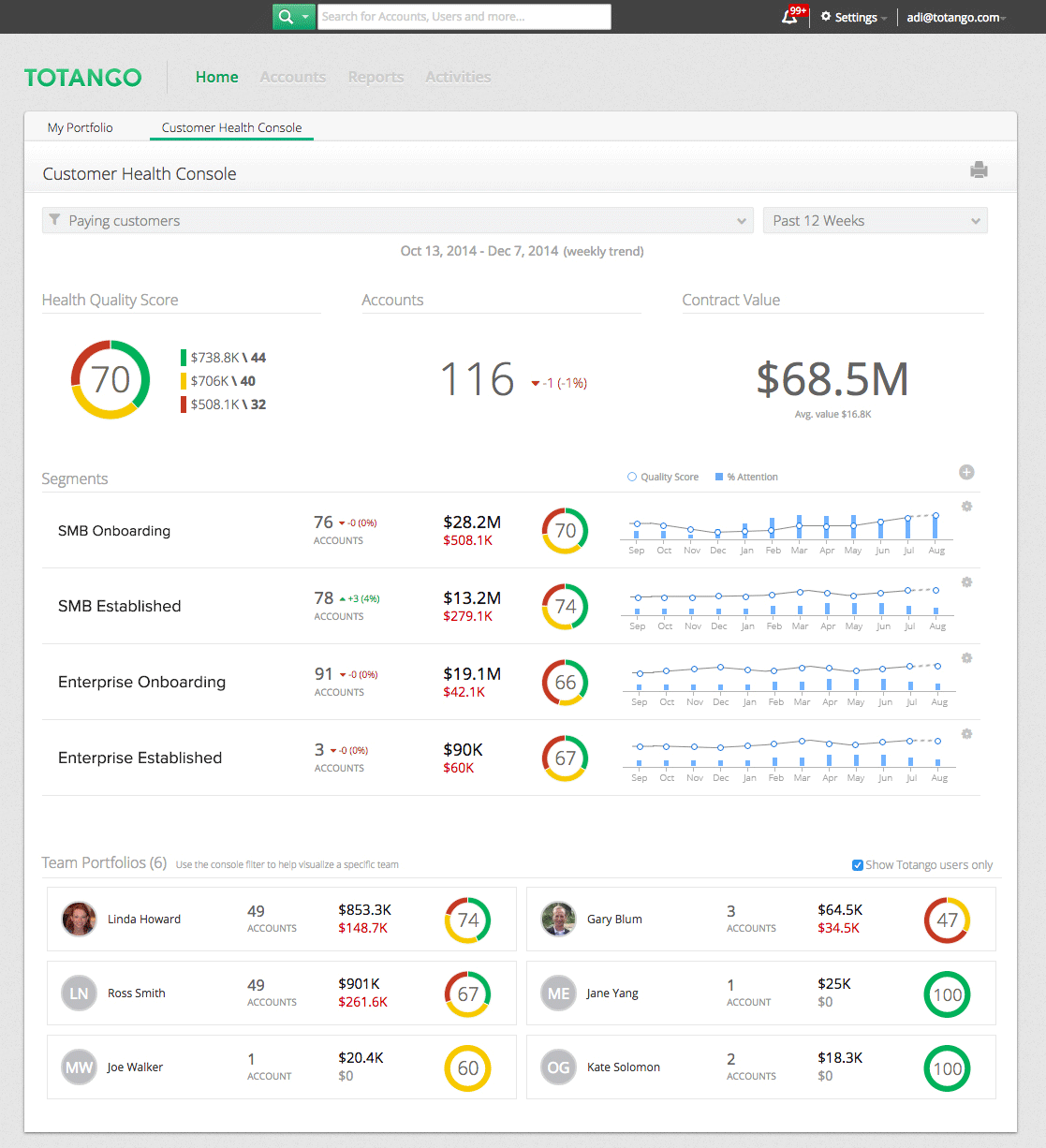 The main filters (views)
The main filter defines the scope of customers to be included in the health console and affects the segments as well as the team sections. You can filter based on a combination of attributes, for example: high contract value + owned by specific CSMs.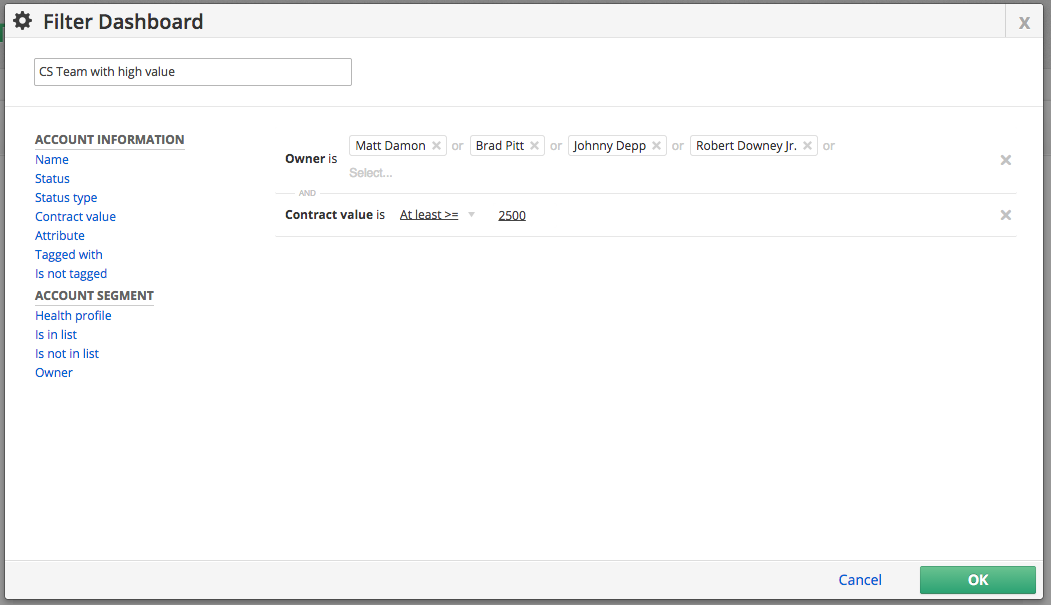 Tip: When you name your filter try to use a phrase that correlates to the filter.
The time range
You can switch time frame and granularity for the entire console. for example: Past 3 months or Previous quarter.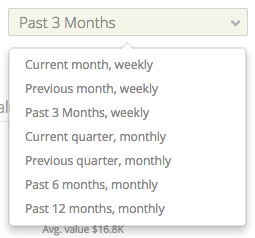 Segments section
Each segment is represented by a count of accounts with trend indications, accumulated value, value at risk, health segmentation with quality score, historical trend chart for that segment. The historical trend chart displays two values: the Health Score (for the entire segment) and % Attention (percent of accounts that were in attention out of Poor & Average health in that segment).

Customizing segments
You can edit/add/remove/reorder any segment in the console, this will allow you to customize the console to your specific needs and business practice. For example, you could define segments by customer life cycle, health profile, contract value, etc.
You can always reset the segments to the default, which is aligned to your health profiles.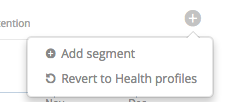 Team section
The team section lists users who own customers - based on Success_manager & Sales_manager attributes. The main filter controls the customers scope and is an efficient way to create teams views, ex: defining a filter to show only customers owned by specific CSMs.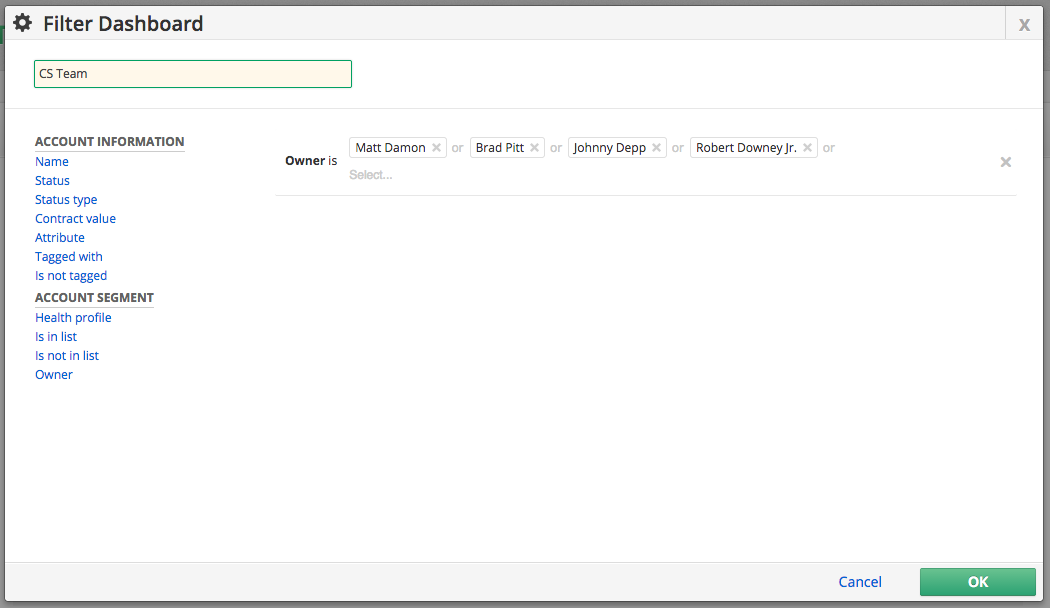 Tip: You can control whether to see only team members who have an account on Totango or all users with ownership in your data using the checkbox .