Who can use this feature?
Use the search bar to find accounts, users, and more. The searchable objects include:
Accounts
Users
SuccessBLOCs (installed)
Marketplace (available)
SuccessPlays
Campaigns
Segments
Assets
Reports
Help articles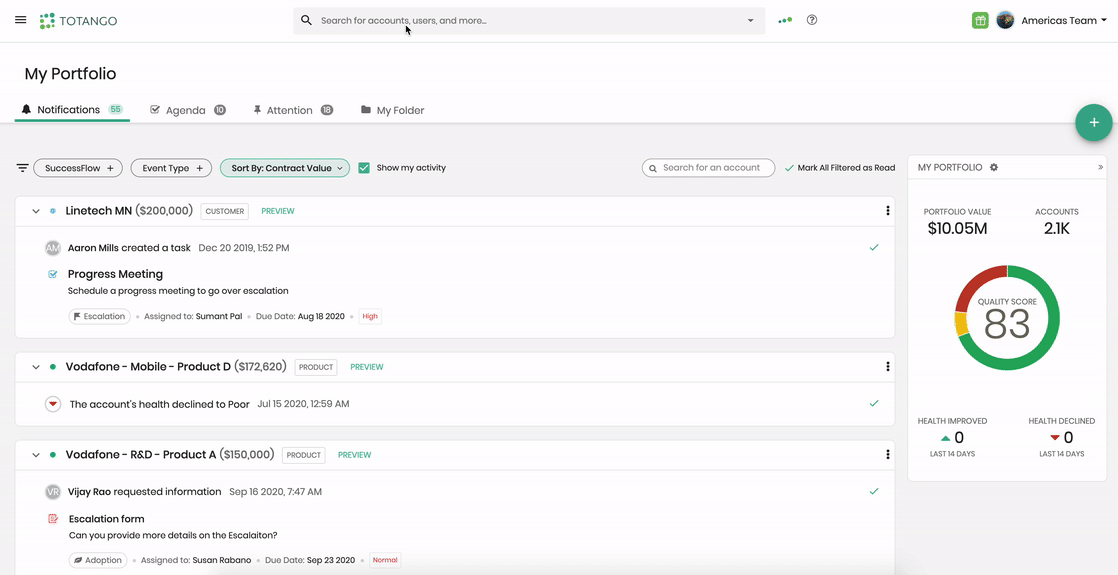 Within Settings > General, Admins can optionally enable results for campaigns and SuccessPlays for other teams.
Search for an account
Your global admin may configure settings to limit results to the account set defined by the current team. Account search looks for the following:
Account ID: Uses exact match only. Searching part of the id will not retrieve any account.
Account name: Uses exact match or "contains" in name, sorted by contract value.
Start anywhere within My Portfolio, a SuccessBLOC, or an account or user profile.
Within the search bar, start typing the account name or account id.