Secure your data by using SSH Tunnel to sync it with Totango.
Supported connectors:
MySQL

PostgresSQL

MSSQL
How to setup your connection with SSH Tunnel to secure the data: Tunnel:
1. When creating the connection to one of the above supported connectors, click 'Create SSH Tunnel'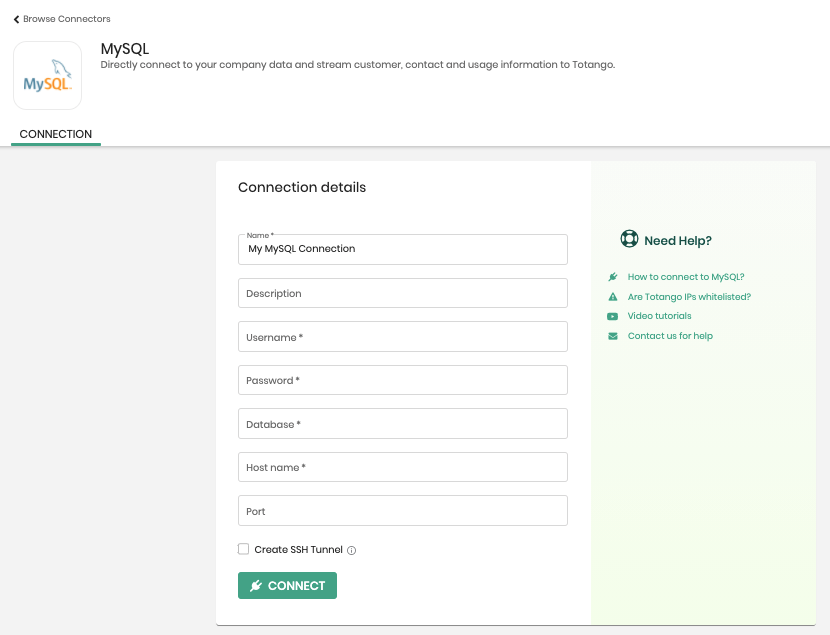 2. add the correct values of your SSH tunnel to these fields: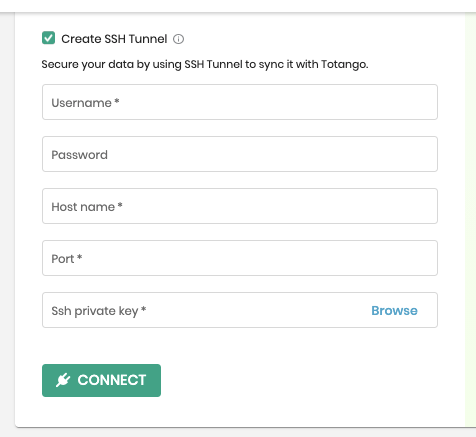 3. SSH can be added to an existing connection as well by editing it and adding the SSH credentials .
Read more regarding SSH Tunnels
Read more on how to create an SSH Key
Note: Two types of private key certification formats are supported: