Overview
Totango Customer Journey Analyzer is the first enterprise-grade mobile application designed specifically for managers and executives. Totango's Customer Journey Analyzer mobile app gives you access to your customer performance data from anywhere and at any time on your iOS device. With this mobile app you have access to SuccessBLOCs scorecards so you have all the details on your customers to take action. It will quickly become your favorite application to be up to speed on your customers status.
Totango's Customer Journey Analyzer application provides the following capabilities:
Access all your performance KPI's

Get a high-level view of your customer journey stages

View the full picture of your customers' status

Dig in and understand specific segment data & trends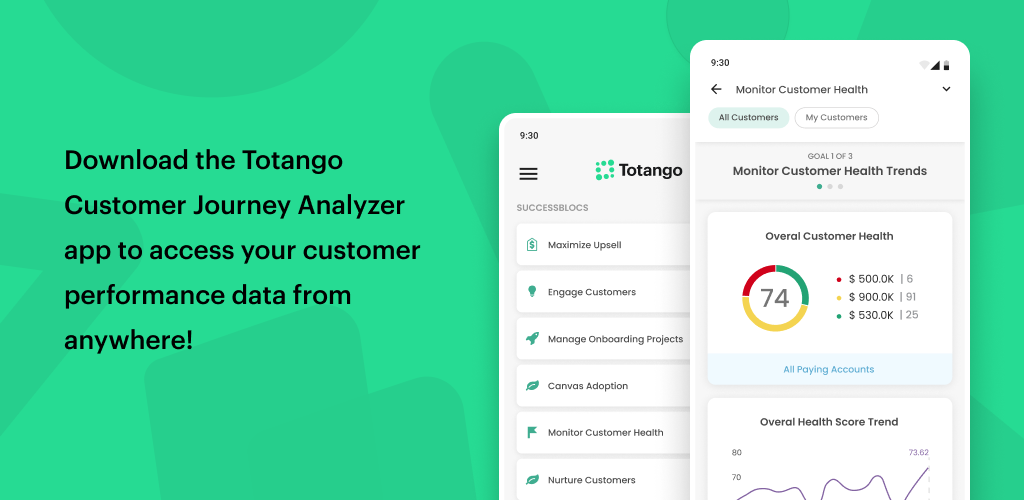 Download Customer Journey Analyzer for iOS
Find

Customer Journey Analyzer

in the Apple AppStore.
Tap Install.
Tap the Customer Journey Analyzer icon to launch the app and log in

with your Totango credentials. (

If you don't have your Totango credentials, please contact your Totango administrator).
Not a Totango customer? No worries! Just sign up for free!
If you're new to Totango, you can learn more about getting started in our Help Center.
Using Customer Journey Analyzer app
Once you've logged in to theCustomer Journey Analyzer mobile app, you'll be able to:
See all the SuccessBLOCs you have in your account.
Click on a SuccessBLOC to see all the scorecards KPIs
Swipe left/right between the different goals of the SuccessBLOC
Click on account/user segment of a specific scorecard KPI to see the list of accounts/users in this segment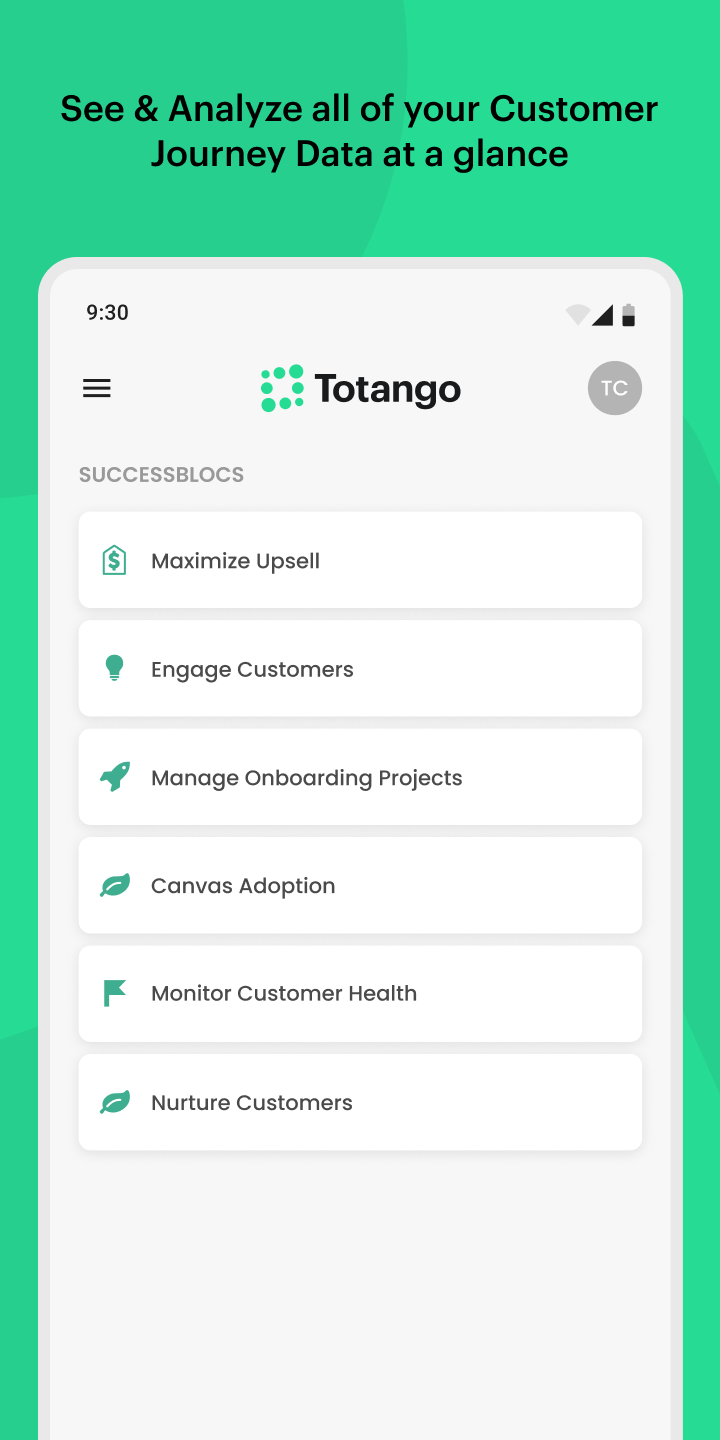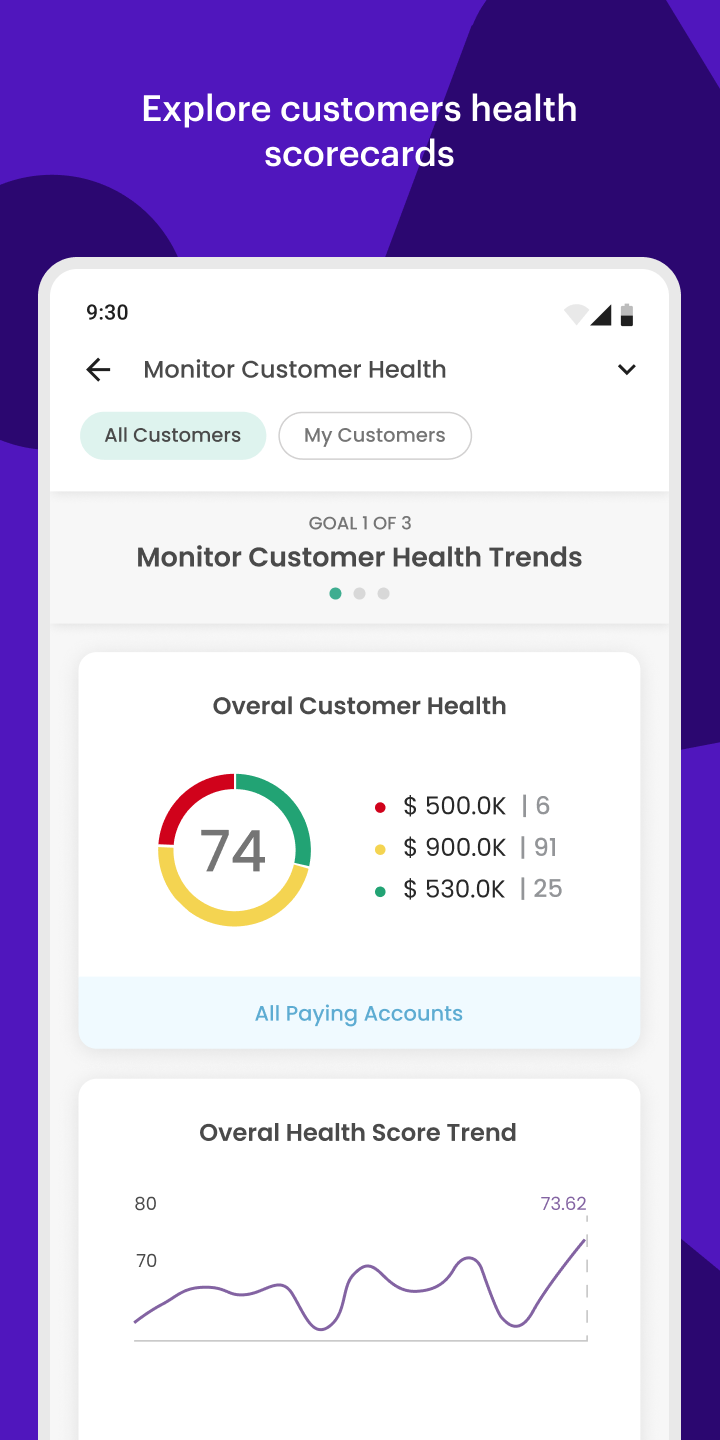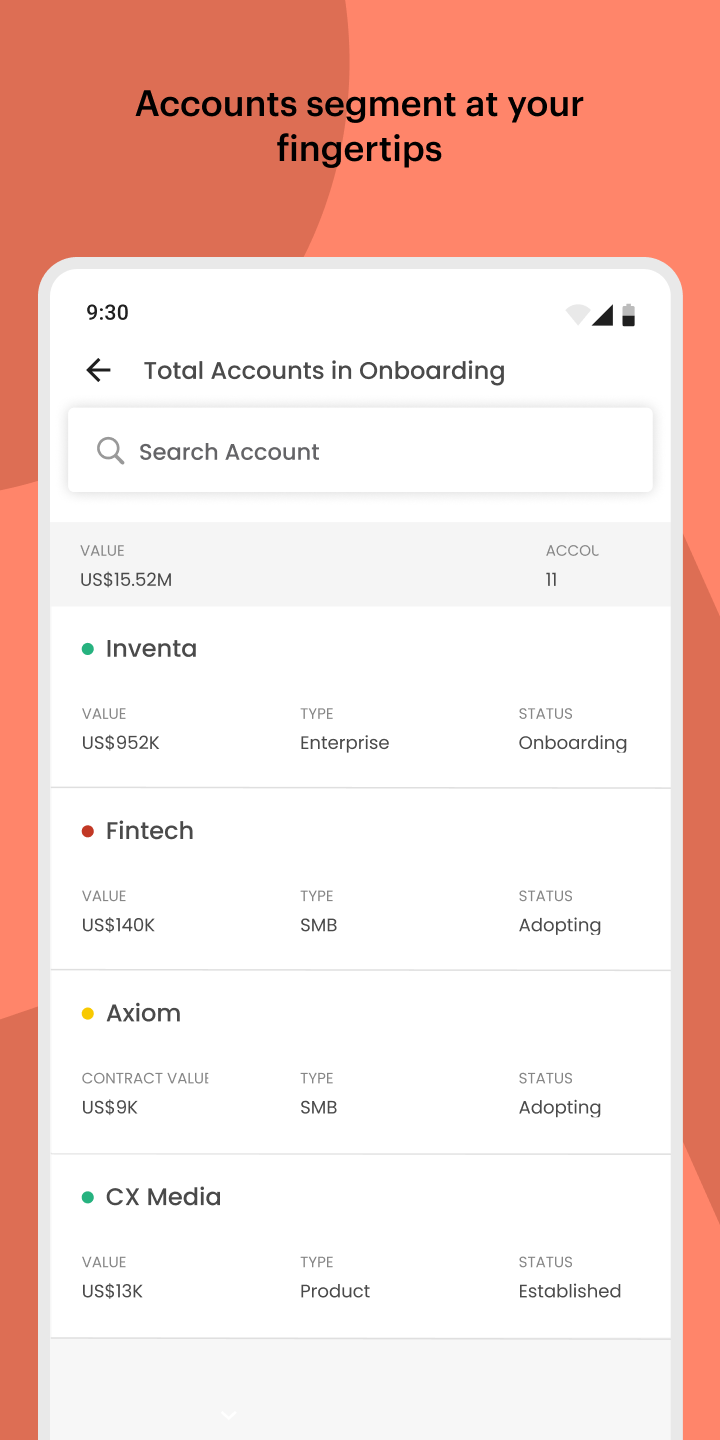 Limitations
The customer Journey iOS app does not yet support the following scorecards KPIs:
Health charts
Line chart
Bar chart
Users segments
These will be released soon.
Got Questions? Contactsupport@totango.com