We have a new way to submit Wishlist requests! Simply click on this link, sign up and submit your requests!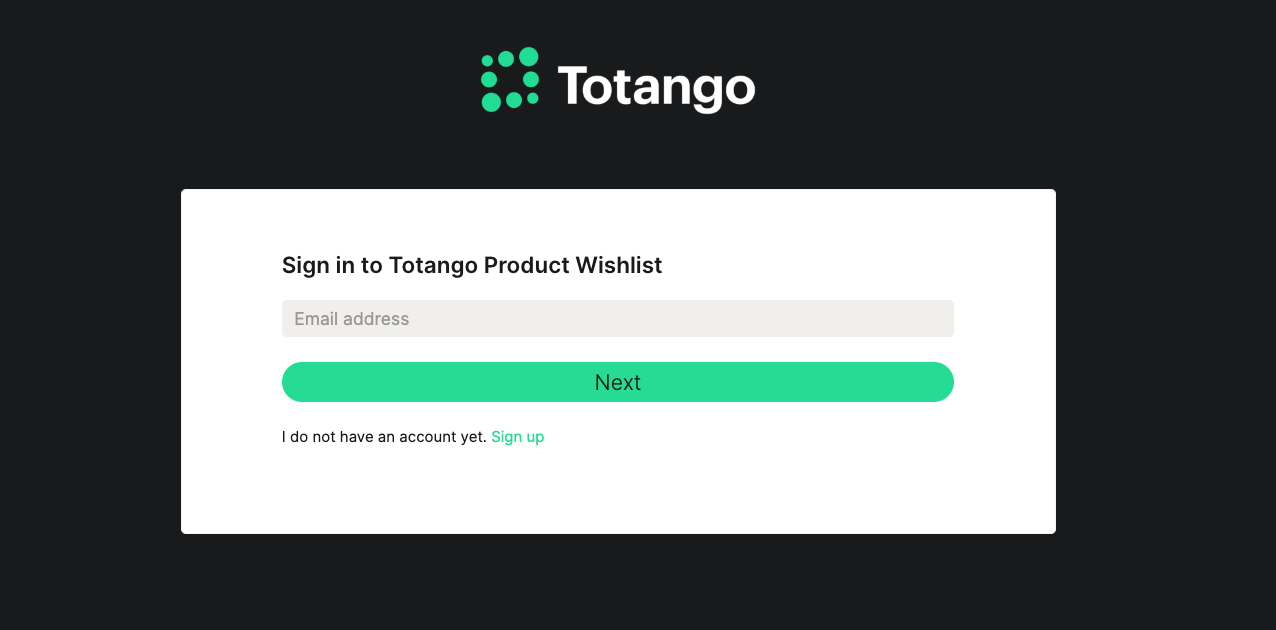 This article explains how we receive and manage product feedback. We use your feedback to identify the most important opportunities so that you can get more value from our product as efficiently as possible.
How to submit a request?
Submit your request directly through out Wishlist portal.
Navigate to the Wishlist Items tab.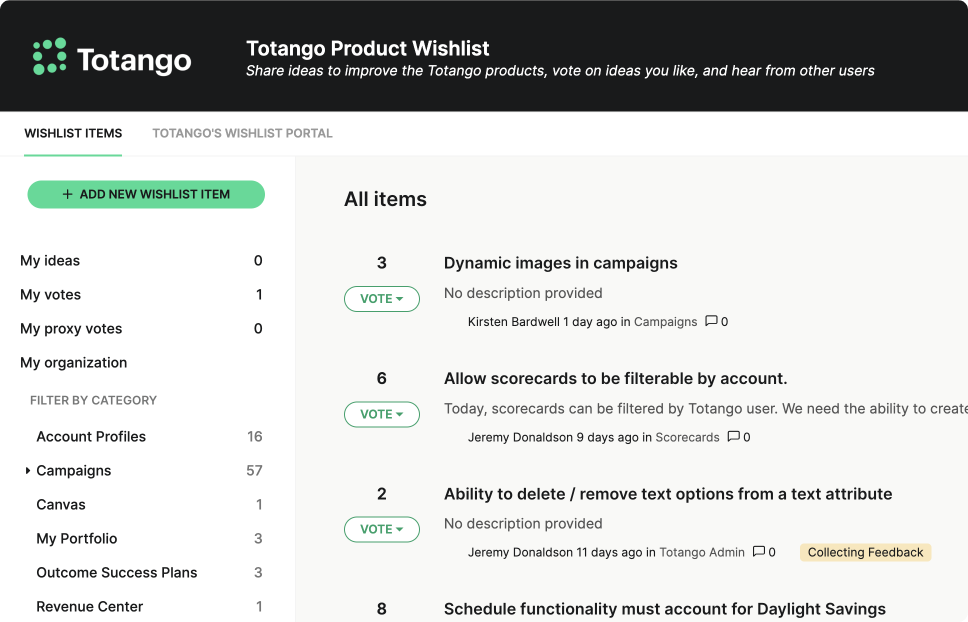 Click +Add Wishlist Item.

Fill in the relevant fields. Make sure your requests are clear and concise so others can vote on it. Feel free to attach links/docs or screenshot that can help us understand your request!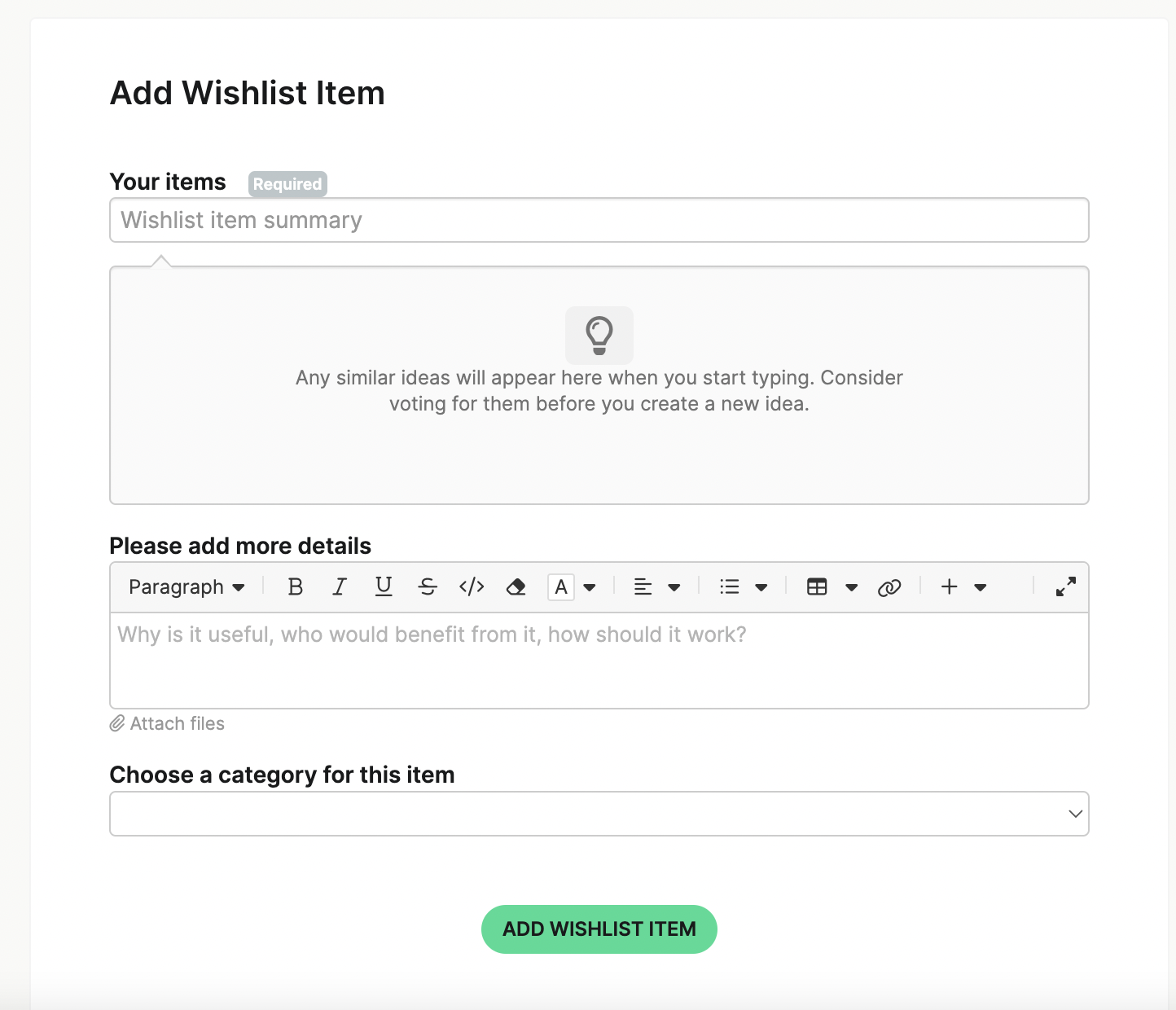 In our wishlist portal you can browse through requests submitted by other Totango users, if you find a request that you like and important to your team as well please show your support by upvoting a request and adding a comment. This helps us to gauge demand for requests.
Wishlist Item Lifecycle
New wishlist items will be reviewed by our product team on a bi-weekly basis; we go over all requests and update the status where appropriate. Roadmapping meetings occur quarterly and we review top requests to evaluate if these could go in our quarterly roadmap.
| | |
| --- | --- |
| Status | Details |
| Under Review | All new requests are set to the Under Review status until a member of the product team does an initial review, categorizes the request and assigns it to the relevant PM. |
| Collecting Feedback | Majority of requests will, after initial review, be set to Collecting Feedback status so that more people can vote, prioritize and give us information. This allows us to gauge demand, gather use cases and automatically establish impact and value. |
| Planned | A request set to "In Planning" status is one that aligns with our product vision. This idea will probably be added to our product roadmap in the near future. |
| Released | Your "Released" requests are those which have been built and rolled out. |
| Not Planned | "Not Planned" requests are used for ideas which you never have any intention of building. This might be because a request is not at all aligned with your product vision, or because you can offer a work-around already. |