Overview
Every time a customer account changes hands (a new Success Manager or a new Sales Manager is being assigned), it's important to review any incomplete tasks that a previous person might have left behind. Until now, a Team Leader had to manually go over all the open tasks and reassign them one by one to a new appointee. It created a lot of unnecessary manual labor with a low tolerance for error.
To address this challenge, administrators in Totango can now set up a policy that will dictate the reassignment of open tasks along when a role is being updated (in other words, when an account is being assigned to a new person).
Setting Up the Policy
To set up a policy, the Administrator opens Settings →User Management → Totango Users→General Settings. At the bottom of the screen, there is a section called "Account And Task Ownership Changes":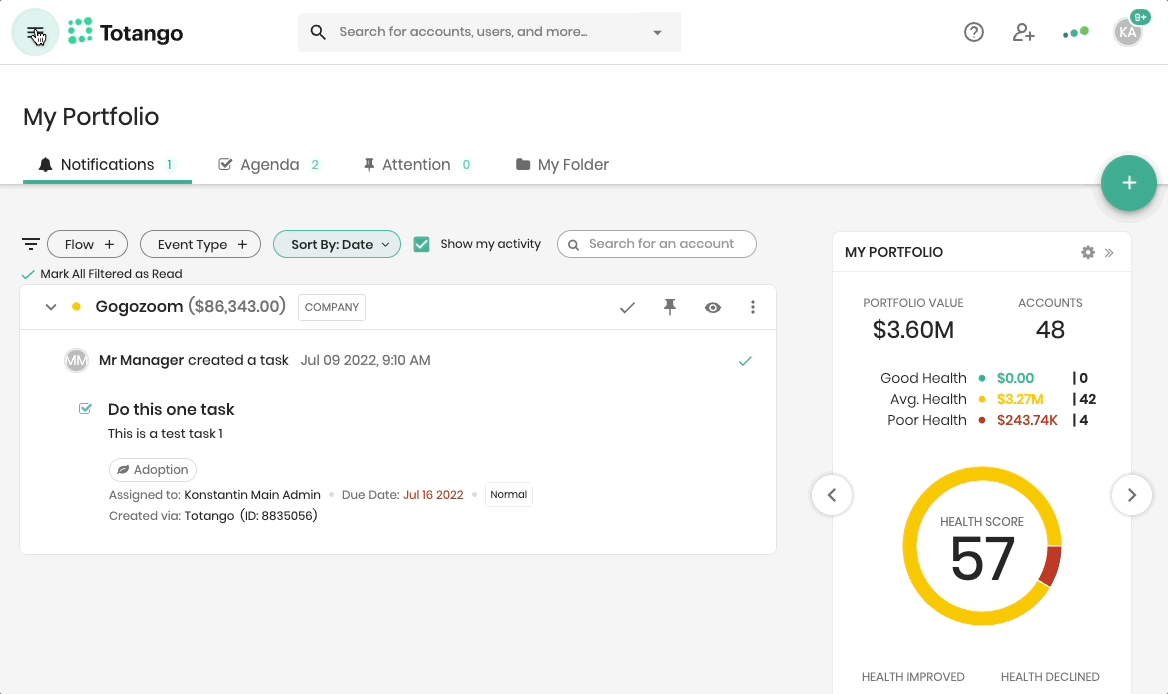 There are three options to choose from:
Update account ownership - this is the default option. When an account role changes, it doesn't affect any tasks at all
The 2nd and 3rd options are different in a way what kind of tasks will be affected and assigned to a new manager along with the role: in the 2nd option, manual tasks are not affected. In the 3rd option, any open tasks (regardless, manual or not) will be reassigned.
Manual tasks - are the tasks that were created manually by users (as opposed to those that were created by SuccessPlays, or came in from other sources)
Reassigning Open Tasks along with the Accounts
Once the policy is set up, users don't need to do anything out of the ordinary.
There are several scenarios in which the account role is updated:
When role update comes from API integration
From the Account Profile screen (Account Assignment section)
From Segments (edit attribute feature)
When a user is deleted, disabled, or their resources are reassigned
NOTE: When a user is disabled, the system will require to reassign the private resources that belong to that user. The reason it's required is to ensure no valuable tasks are lost when a user is disabled temporarily, or subsequently deleted later.
Getting Notified
Every scenario mentioned above involves the Totango interface, and so the user, who initiated the reassignment, is going to be notified:

Moreover, a user, who receives the account and its open tasks, will be notified via email, which summarizes the tasks that were sent along: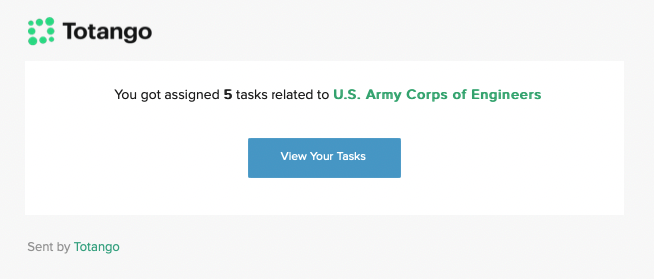 If more than one account was reassigned, the recipient will receive a summary email: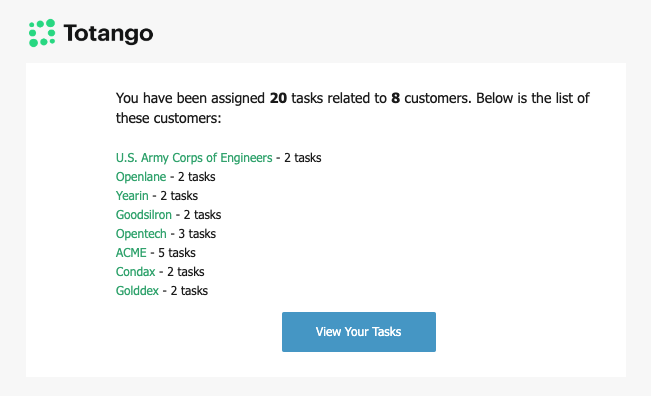 Note: Totango generates these emails every 15 minutes, thus in case when the processing takes longer, the recipient will receive several emails. Each message contains unique information, they do not repeat each other.