Overview
The Outcome SuccessPlans feature allows you to capture your customer's business objectives and document the action plan that will help achieve those objectives.
The Objectives Library compliments Outcome SuccessPlans by enabling you to define a standardized set of Objectives to align your team and build trust with your customers.
This article includes the following topics:
Adding an Objective to the library
Linking SuccessPlays to Objectives
Assigning a Library Objective to an account
Adding an Objective to the library
Each SuccessBLOC has its own Objectives library within the SuccessPlays tab. Creating a new Objective is simple, simply click the "+" and select "Create Objective." Then, give your new Objective a name, description, and select the Flow that best aligns with this Objective.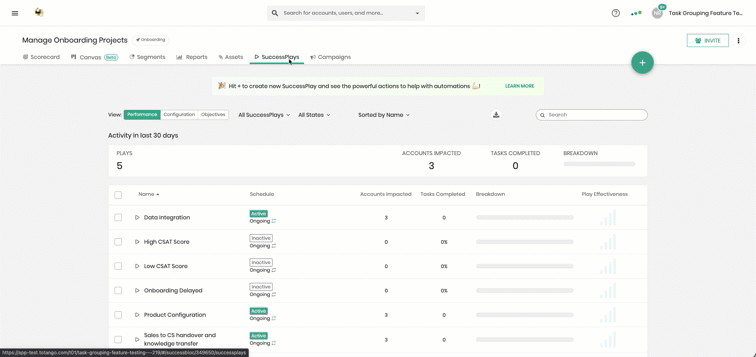 In addition, we've integrated the library directly into the SuccessPlay editor so that you can create new Objectives on the fly.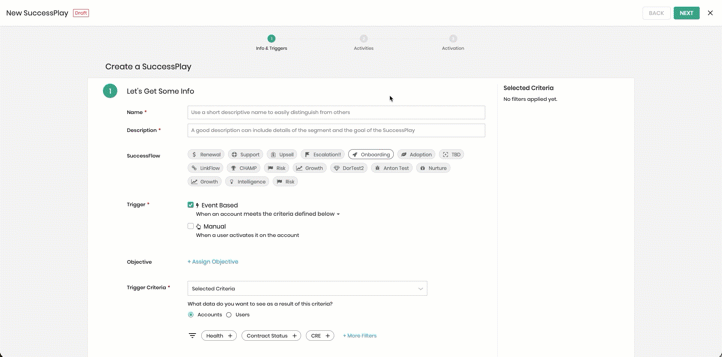 Linking SuccessPlays to Objectives
Once you've created Objectives in your library, you're ready to start linking your SuccessPlays to them. SuccessPlays can be linked to library objectives in two ways: from the list of objectives in the library and from within the SuccessPlay editor.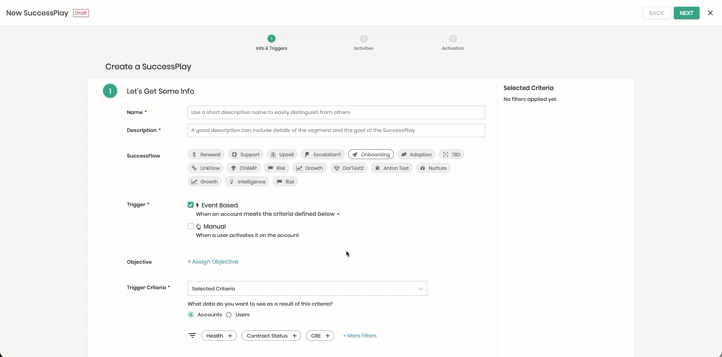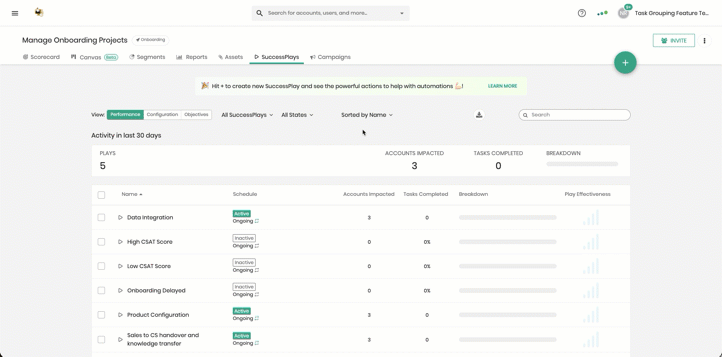 Assigning a Library Objective to an account
Linking library objectives to accounts is simple and flexible. To add a library objective to an account, hover over the "+" button and select "Add Objective."
Once you select an objective, you have the ability to customize the SuccessPlays to meet your specific customer's needs. Specifically, you can update/ change:
SuccessPlay Assignee
SuccessPlay Due Date
Individual Tasks Assignee
Individual Task Due Date
Delete full SuccessPlays
Delete individual tasks within SuccessPlays
It's important to note that before a Library Objective can be assigned to an account, it must have at least one manual SuccessPlay linked to it, and the play must be activated.