Overview
With Totango's Intercom connector, you can import Intercom Conversation data to Totango.
Topics covered in this article:
Creating Intercom connection
In order to create an Intercom connection in Totango, you need to create an Intercom access token. Please follow these steps:
Login to intercom developer console: https://developers.intercom.com/
Click 'Your Apps':

Click 'New App':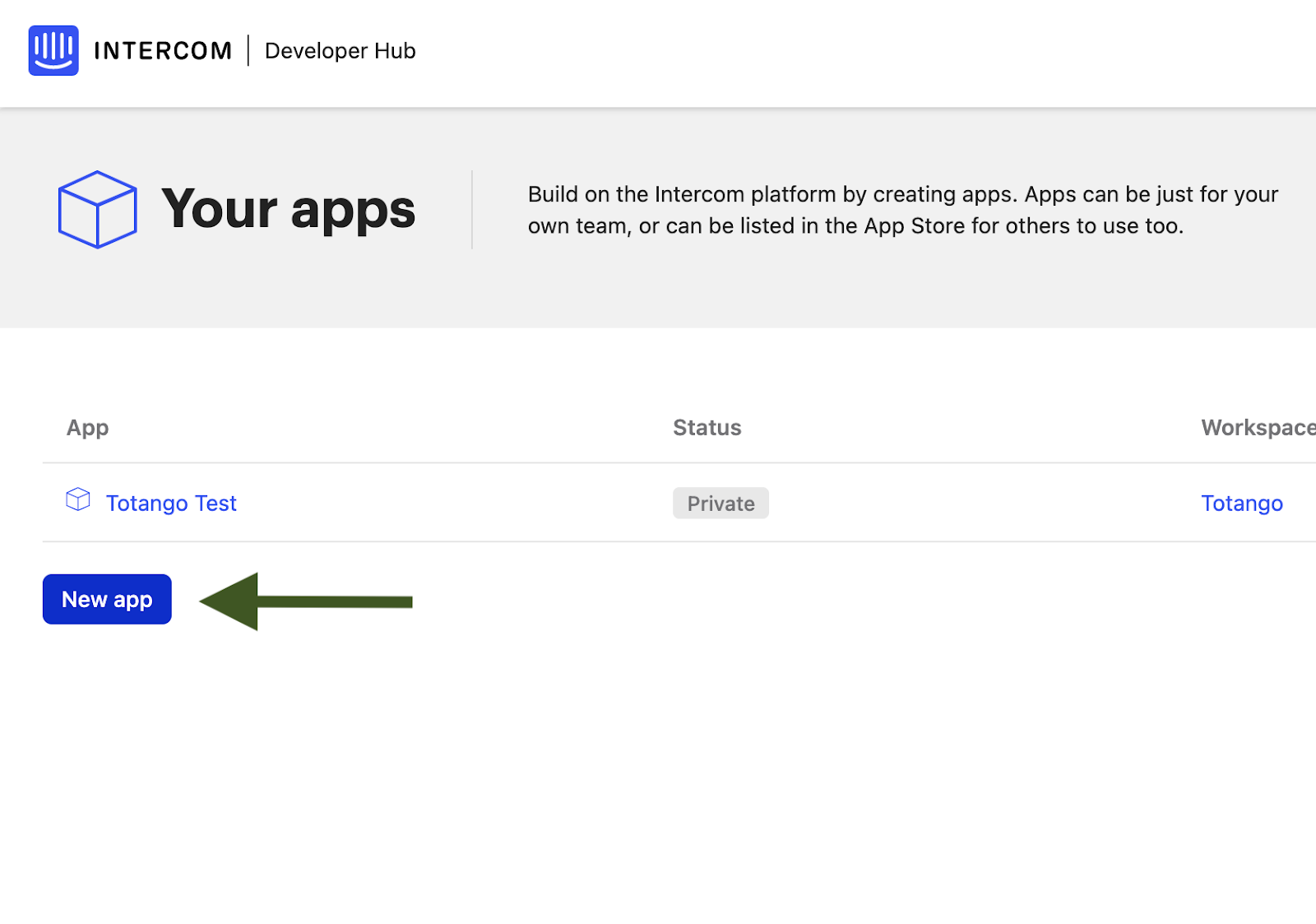 Enter Application Name (e.g: Totango)

Choose

workspace

Choose

I

nternal integration

Click Create app: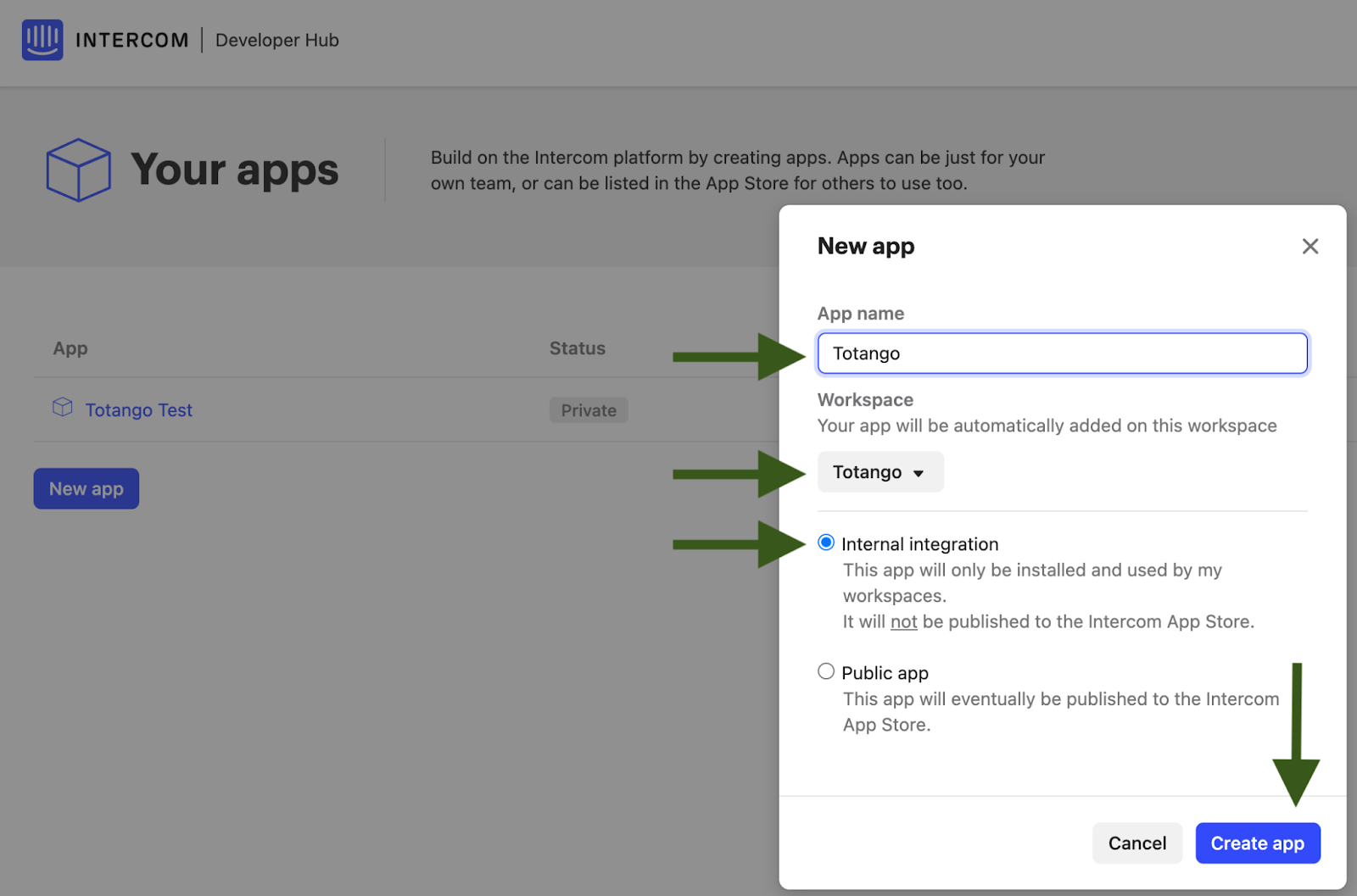 Go to Authentication and copy the Access token: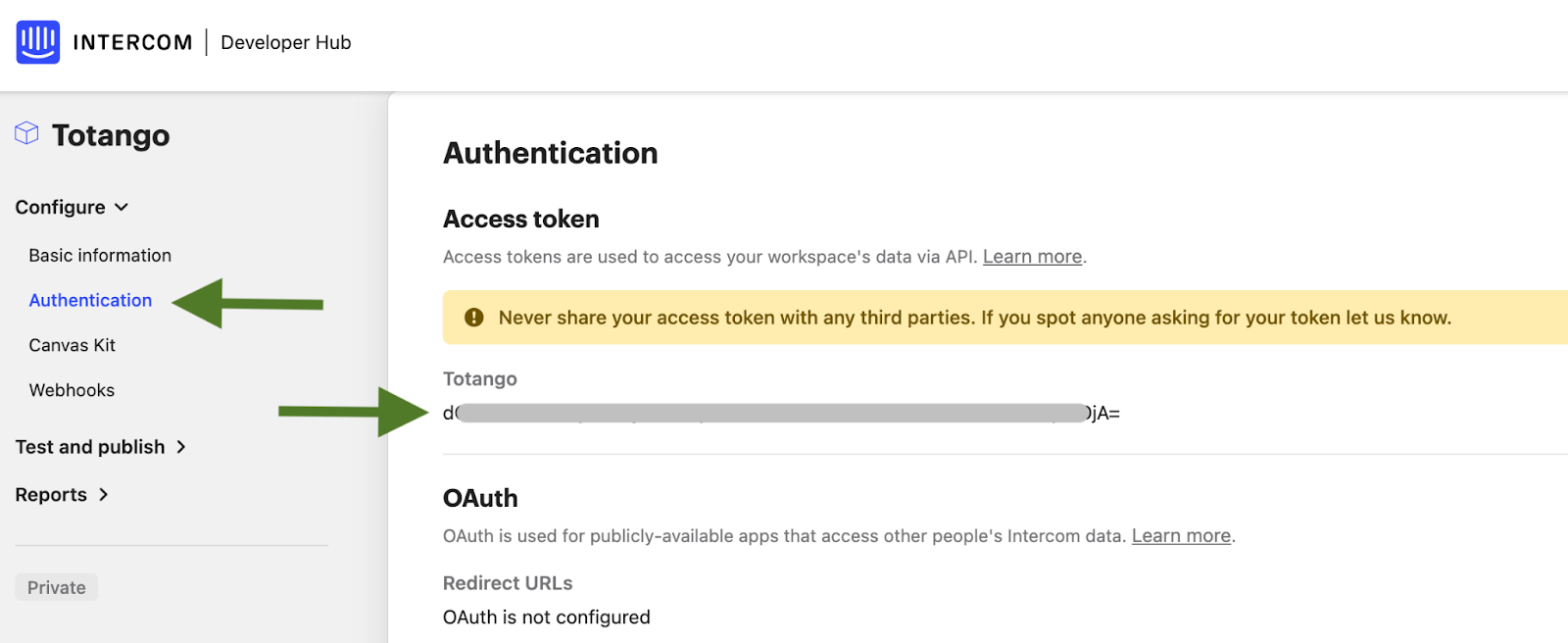 Paste the access token into the Totango connection window: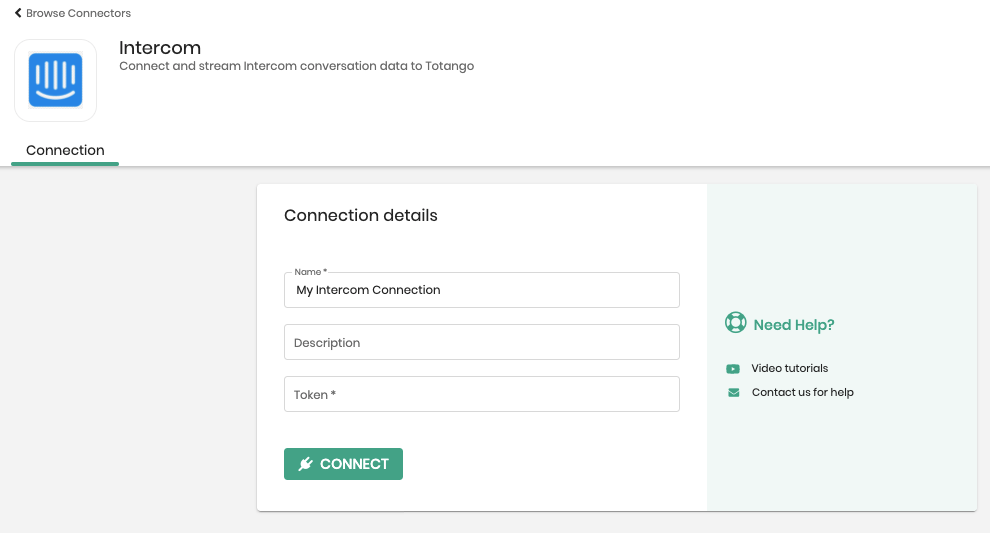 Importing data from Intercom to Totango
Importing data from Intercom to Totango is easy:
First, choose the data type you want to import and then select the object and the object fields you want to upload to Totango.
Totango supports importing data from these intercom objects:
Companies (Accounts)

Contacts (Users)

Conversations (As collections)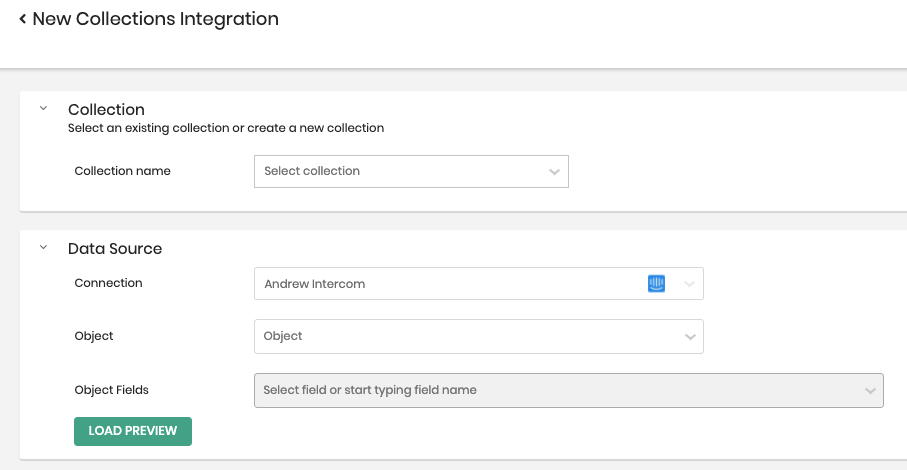 Continue to load preview, mapping, scheduling and settings and click 'Save and Sync'
Best Practices and Known issues
The best practice is to map the Intercom Company attribute to Totango account ID. Please make sure that all Intercom objects imported to Totango have one and only one Company attribute.

If the Account ID does not exist as a field in Intercom, make sure the Company ID (fromIntercom) exists in Totango as a Canonical ID and use this one.

Intercom does not have an incremental mode update. Only full sync

Intercom returned the dates as Unix Timestamp. Use the following function to convert the value to ISO Date:
TEXT(Sum(DATEVALUE(DATE(1970,1,1)), DIVIDE(

Source_Attribute

,86400)), "YYYY-MM-DD")