Overview
Totango allows you to customize your account to provide an enterprise grade experience to your Totango Users.
This article includes the following topics:
Customized Account Domain
A customized domain allows you to let your Totango users login via a customized domain like 'acme.totango.com'. This provides a customized enterprise experience for your Totango users.
User can login via the following two ways:
Customized domain e.g. acme.totango.com
Your users receive the best user experience by logging into Totango via the customized domain as they see authentication options as set by you (admin) for the service.



Generic Totango domain (app.totango.com)
Totango is able to identify and redirect the users to their domains using their email ID. This is not an ideal experience for your users as it involves two steps to login or see the available SSO options as defined by you (admin) for the account.

Changing your Account Domain
Totango assigns a default domain name to every account based on its account name in Totango. This can be changed via Global Settings > General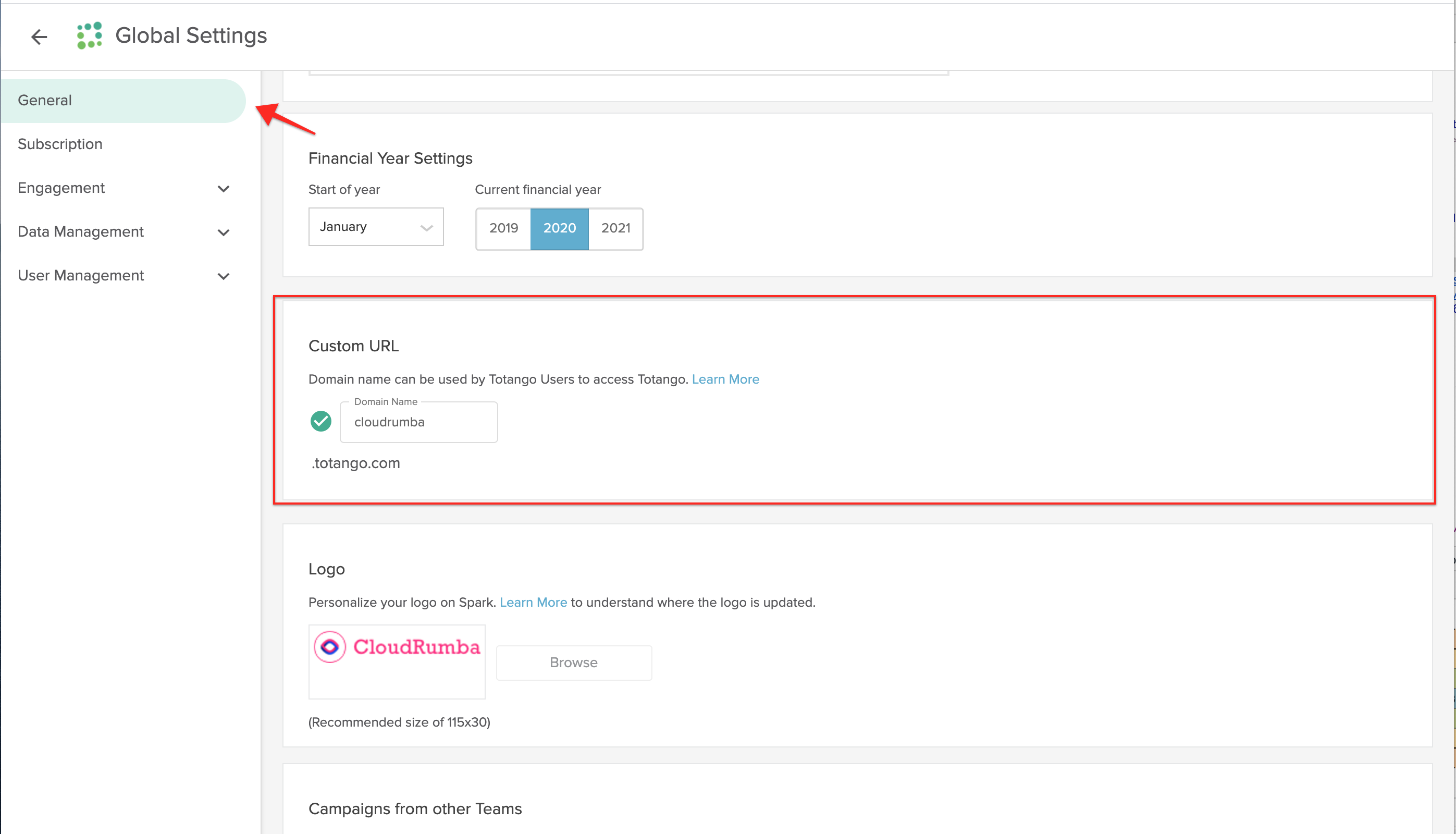 Domain Requirements:
A valid domain must meet the following requirements:
Must be lower case only

Cannot contain underscores

Must be at least 2 characters or longer

Does not begin or end with an hyphen
Customized Branding (Logo)
You can update the logo on your service from Totango logo to your logo in the following place:

Updating your Logo
You can change the logo by going to Global Settings > General. Totango supports JPEG and PNG format, with a max 50MB file size.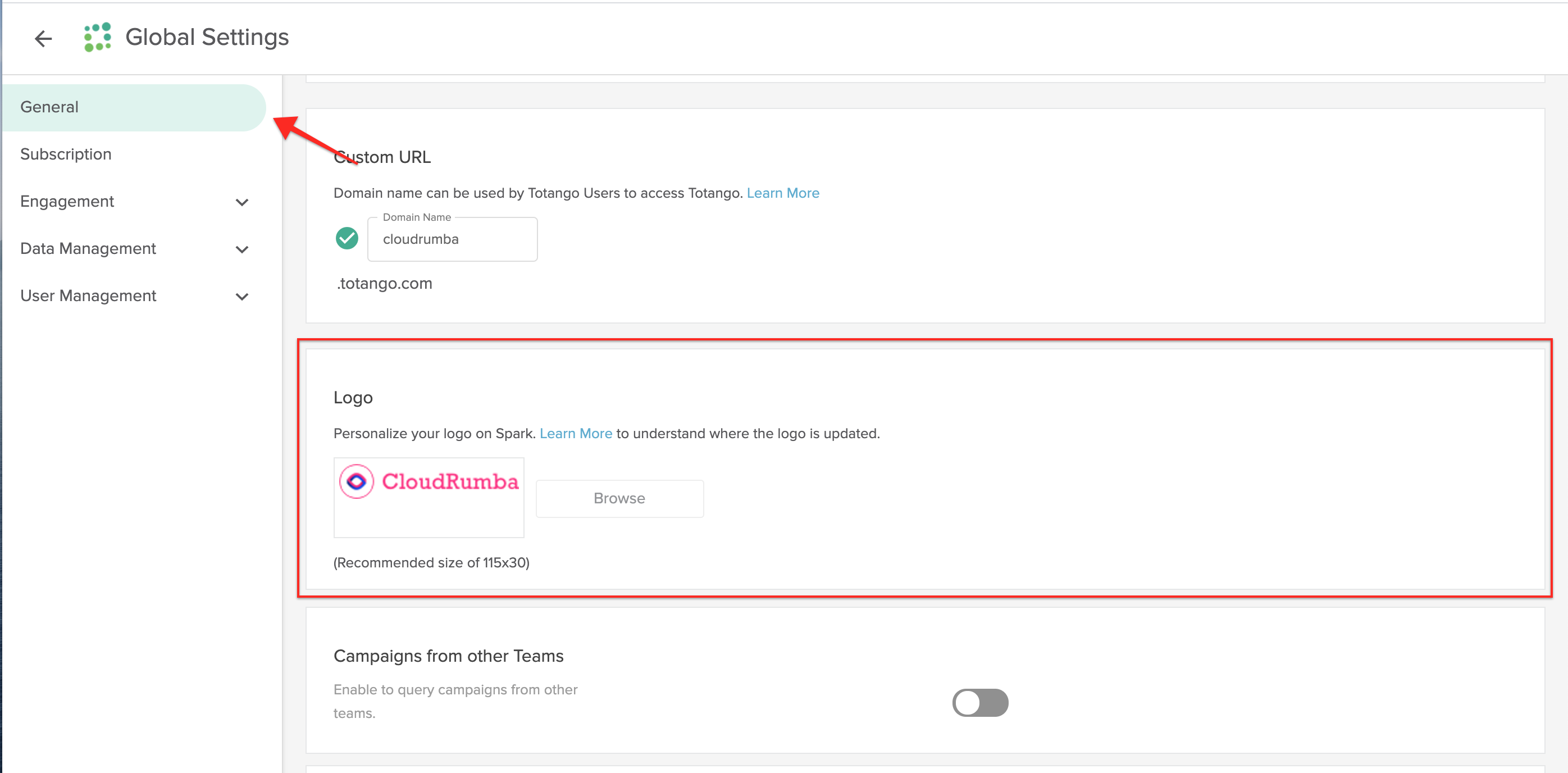 Customized Support Channels
Larger Enterprises typically have an internal support team that is the first line of defense before tickets are sent to Totango. The Customizable Support Link feature allows customers to specify their internal support portal to be presented to users as opposed to the standard Totango support link.