Overview
The Customer Data Hub is your home for bringing your data into Totango. Bring data in from anywhere and you don't need a data team to get going with our quick and intuitive design and easy integration set up. And you're in control with our in depth notification settings and permission based access.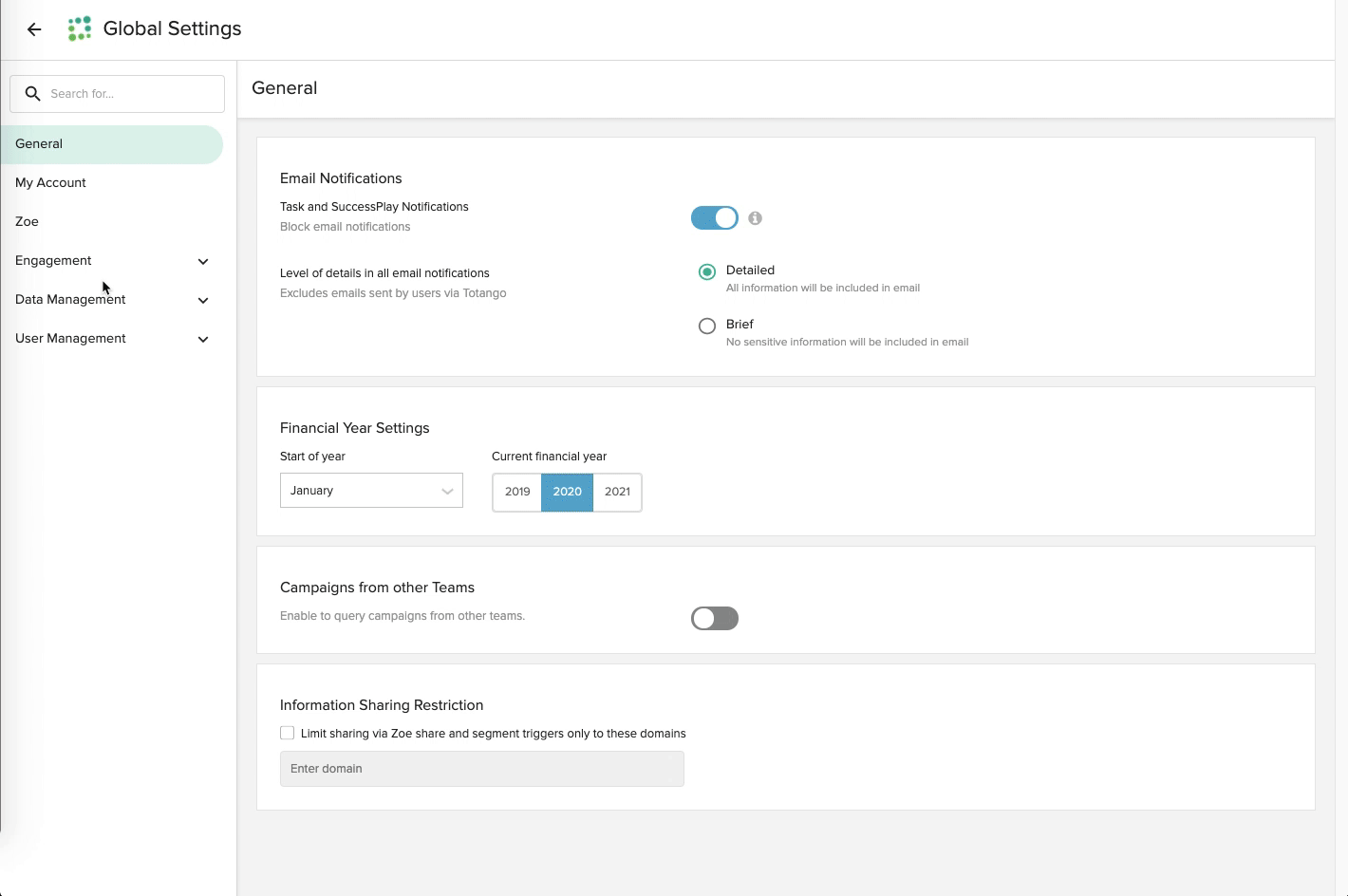 Key Features
Bring data in from anywhere
Intuitive Design

Load and map data files in seconds
Set up recurring uploads with easy custom scheduling
Chose from a marketplace of popular integrations

In Depth Control
Getting Started
To get started, navigate to the Customer Data Hub under Global Settings > Data Management and explore your options. You can search for a connector using the search box or filter connectors by type or object you need to sync to Totango:
Easily find which integrations can sync data for the objects you seek. For example, search for which connectors that can sync accounts or tasks?
Every connector displays specific data on successful and failure integration jobs.
Before adding any data, you may want to make sure you are familiar with the Data Modeler.
Then check out these guides for step by step instructions and more details:
Now that you have your data following, learn how to display it on the Account Profile!