Overview
Create and send custom forms to internal users to facilitate gathering of account information in a simple intuitive manner.
All of us have used Google Forms or any survey tool at some point to create surveys to send to users. Totango's Rapid Insight Forms feature designed on similar lines allows admins to create custom forms in an easy and intuitive manner and send it out to Spark and Zoe users to request, refresh or validate account information. The information is collected in a very simple form making it a breeze for users to enter the data. The data provided by users is updated on the specific account record and can be viewed on the Account profile or queried in Segments.
Here are some common business cases where Forms can be extremely powerful
Request a Sales Manager who just closed a deal to provide a deal summary so the CS team can engage effectively with the customer
Request the support engineer to provide details of Escalation on an account
Request a Sales Manager to provide specific information in the contract that can be digitized and acted on in SuccessPlays
This article contains the following sections
Preparing to use Forms
Before you begin creating Forms, you need to create a rough list of the use cases you want to address using Forms. Ensure that you have the necessary account attributes to store the information you are requesting users to provide via Forms. The attributes you need to add to Forms must be created in the Data Modeler page before they can be added to Forms
Creating custom Forms for Requesting information
A CS Admin can create custom forms under Global Settings. Follow these steps to create a custom Form for requesting information that updates the Account record.
Go to Global Settings > Rapid Insight Forms > Hover on Plus sign (Update Account)
Enter a Name
Enter a Description
Provide Target Account Types - A form can be targeted to certain account types such as Customer or Product. The default setting is "All Account Types"
Add one or more Dimensions
Choose one or more fields or dimensions to add to the Form.

Added fields can be selectively made mandatory
Read Only fields can also be added to the form. This is useful to provide context. Read Only fields are presented as disabled
If editable fields already have a value the field is presented blank with the current value appearing below the field

Enable the Form or save it as draft to enable later.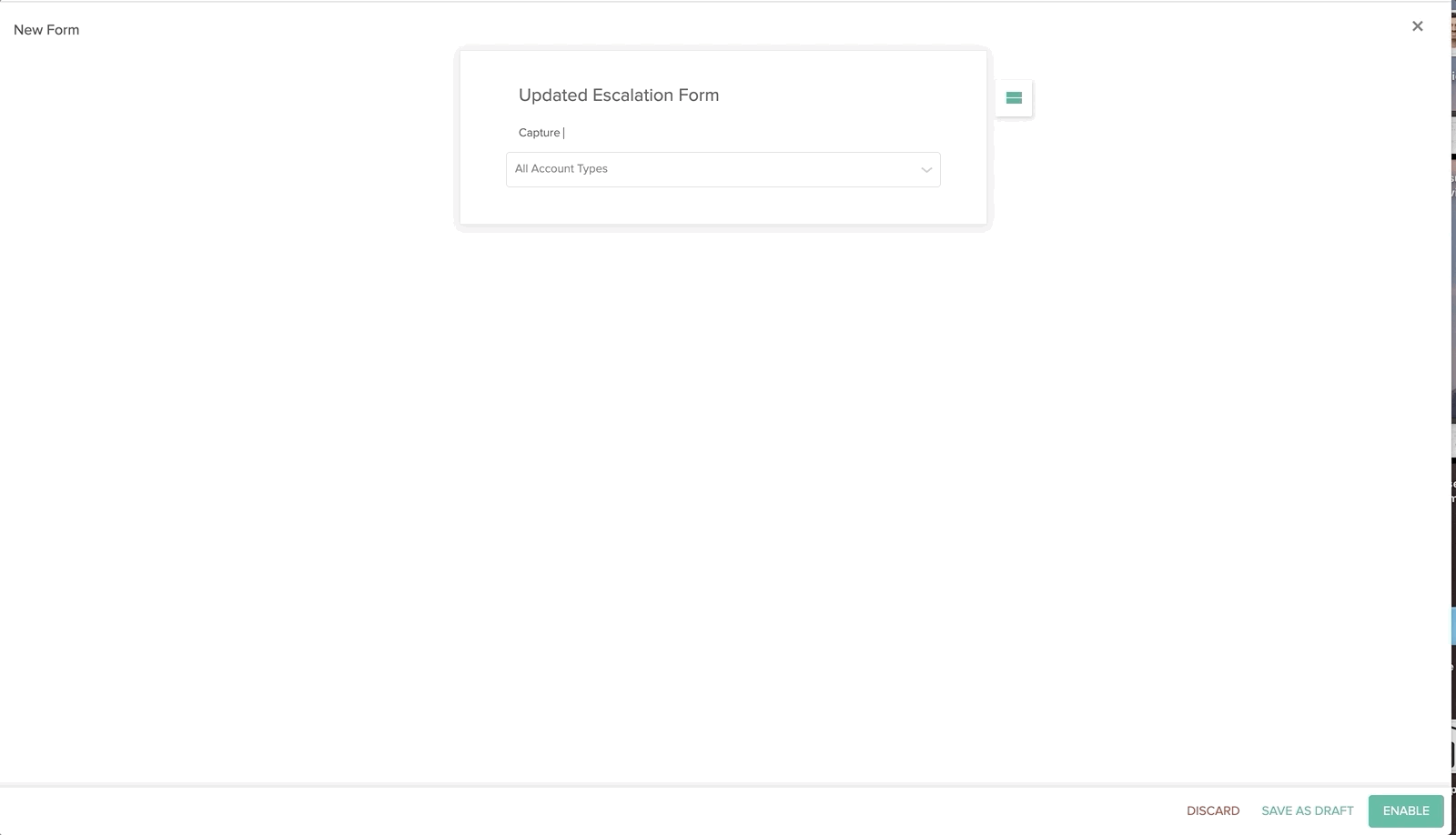 Automating information gathering using SuccessPlays
Once a Form has been created it can be included in a manual or automated SuccessPlay. A new activity type "Request Information" is introduced in a SuccessPlay to allow admins to add a Request Information activity in a SuccessPlay.
A Request Information activity is identical to a task with an assignor, assignee and a due date
A user who is assigned this form fill task is prompted to fill the assigned form and on submitting the form the task is marked as complete.
Note : The Request Information task will only be assigned to accounts with matching target account types setup on the Form.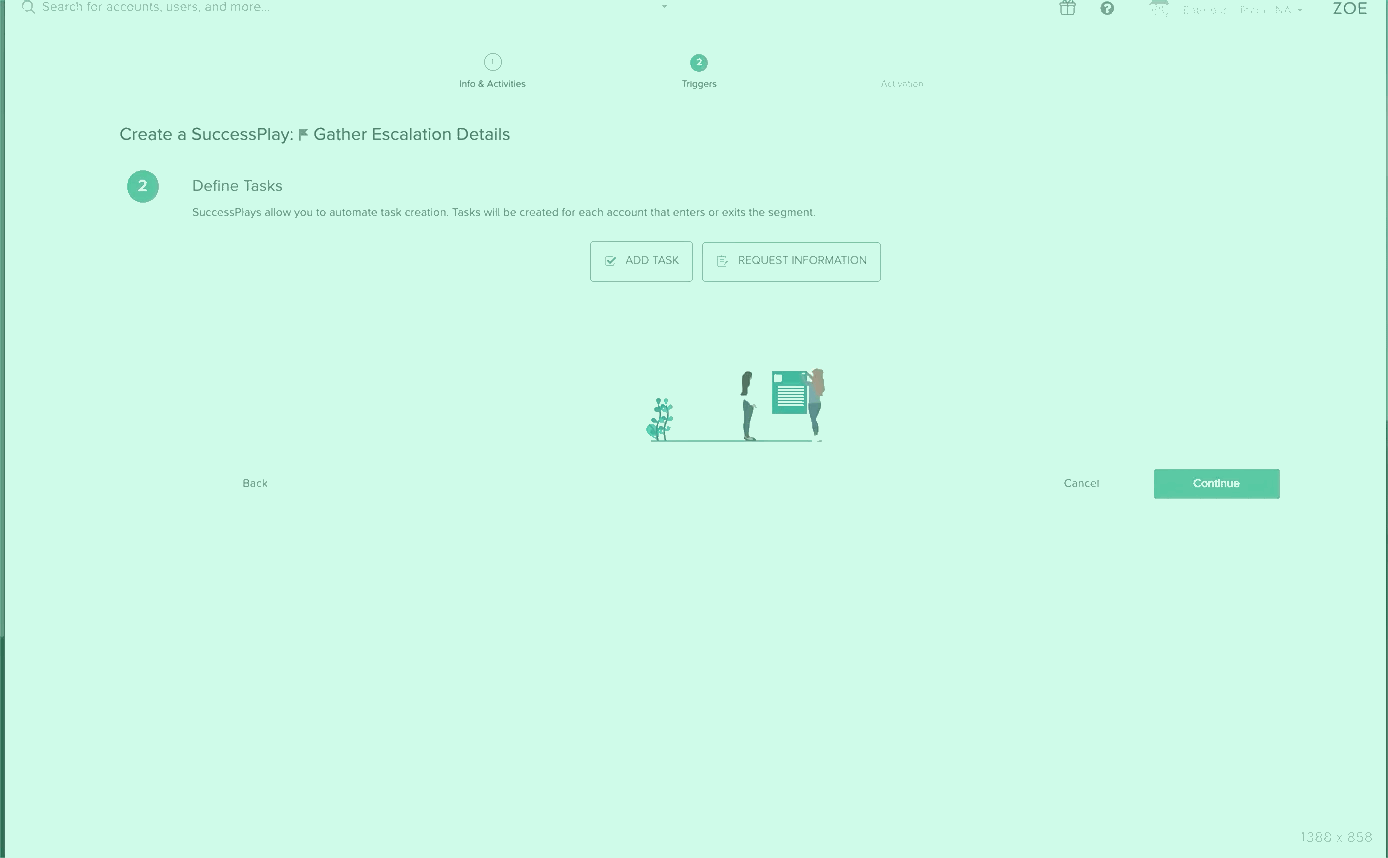 Request specific account information on demand
Similar to assigning a task a CSM or CS Manager can assign a Request Information task to another user or account role from My Profile, Account Profile of an account or the Take Action button section in the timeline view of the segment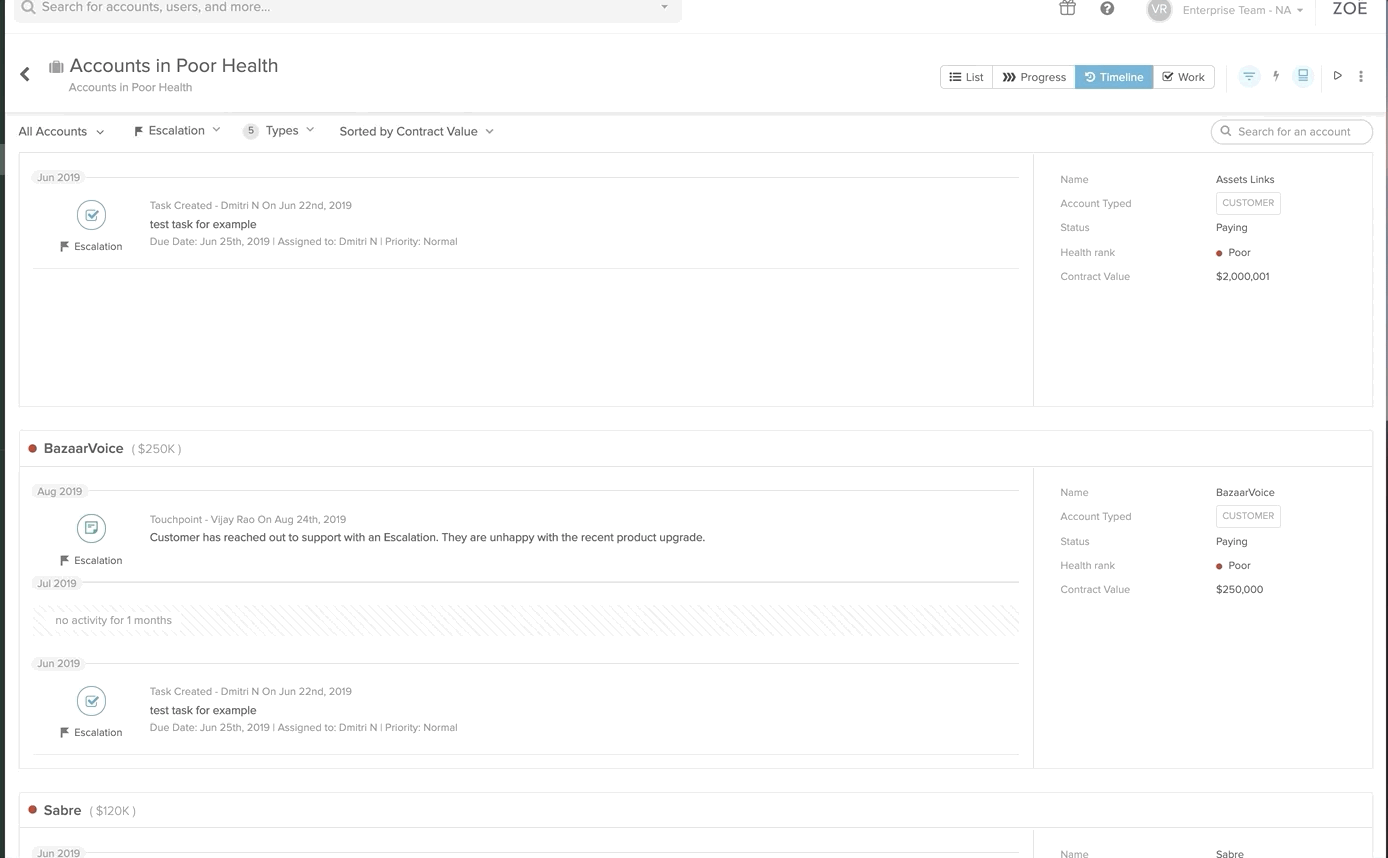 Filling a Form
When a task of filling a form is assigned, the assignee can view this task in the Work tab. Clicking on complete task, launches the form, and presents the user with the fields in the form for the user to complete. When the user submits the form the task is marked as complete.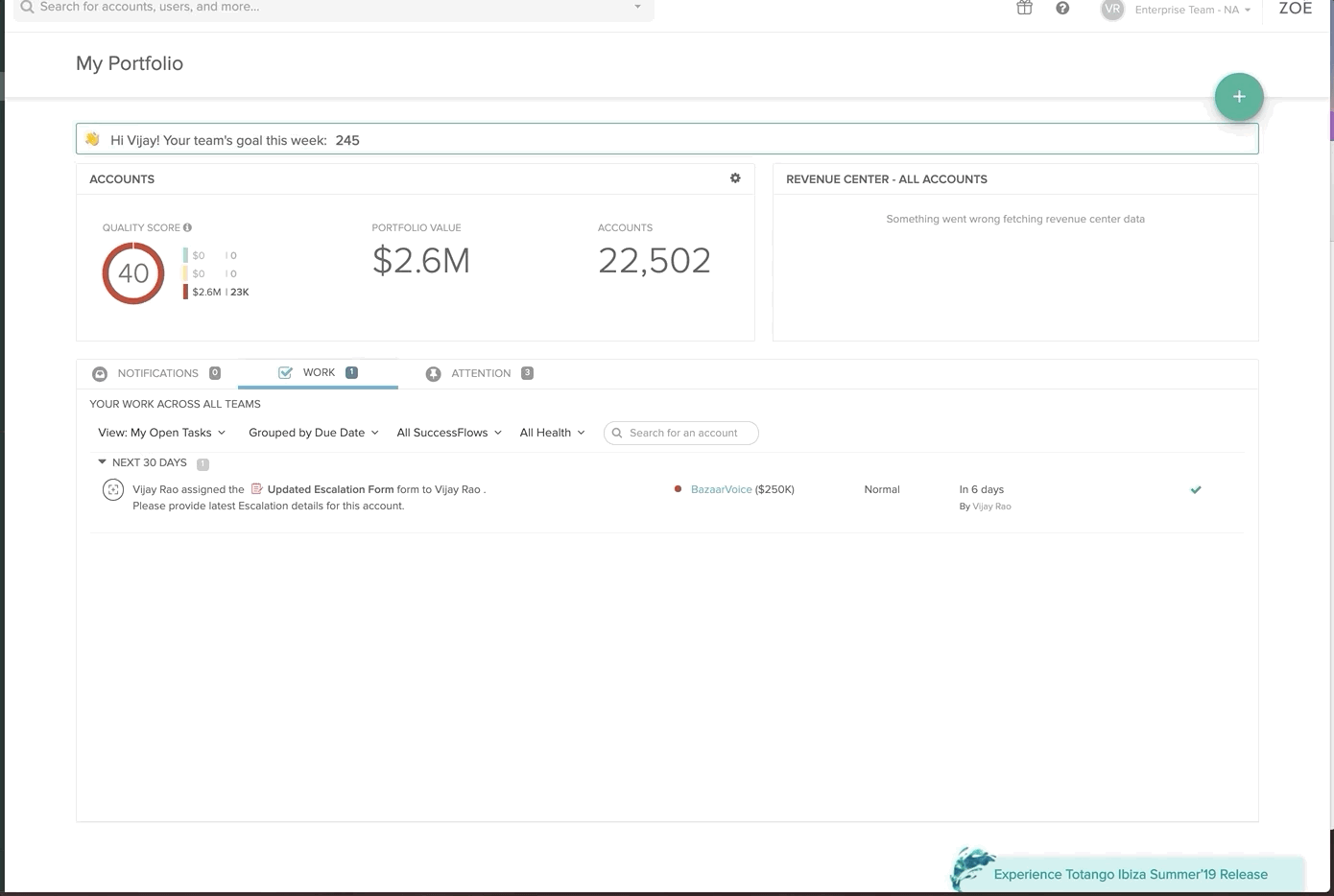 Things to note
Admins must ensure that users filling the form have the "Account Permissions > Update Account Information" permission available.
Target account types assigned to Forms ensure that only the right forms are presented in accounts of matching account types. In a SuccessPlay an admin must ensure that the accounts in the SuccessPlay match the target account types assigned to a Form.
Form fill tasks cannot be edited or deleted