Overview
If you are a Customer success manager you want to capture and track the engagement plan of your customers and help them achieve their objectives. The means to capture and track the plan, provides for a smooth and systematic execution and also indicates visually on the progress that is being made as a team. It can also be used to demonstrate progress towards achieving the specific outcome. For e.g. a CSM trying to onboard a customer may want to capture the Onboarding activities to achieve the outcome of successfully onboarding the customer in a time bound manner. Similarly in the event of an escalation, a CSM may want to track the resolution of the Escalation and the steps involved with various stakeholders within the company.
Manual SuccessPlays allow users to document and track the tasks and objectives for specific portions of the customer journey. Capture the detailed engagement plan as you engage with the customer and show progress towards achieving the outcome.
This article includes the following topics
How to create manual Play templates
CS Admins can create one or more manual Play templates for various parts of the customer journey. They can do that by creating SuccessPlays in specific SuccessBLOCs such as Onboarding , Adoption etc.
Create a new SuccessPlay and provide a Name and Description to describe when this Play should be used

Choose the manual trigger option to ensure CSM's can activate it manually on the account. SuccessPlays can be both automatically triggered based on criteria as well as manually on the account

Add one or more tasks as templates to guide the CSM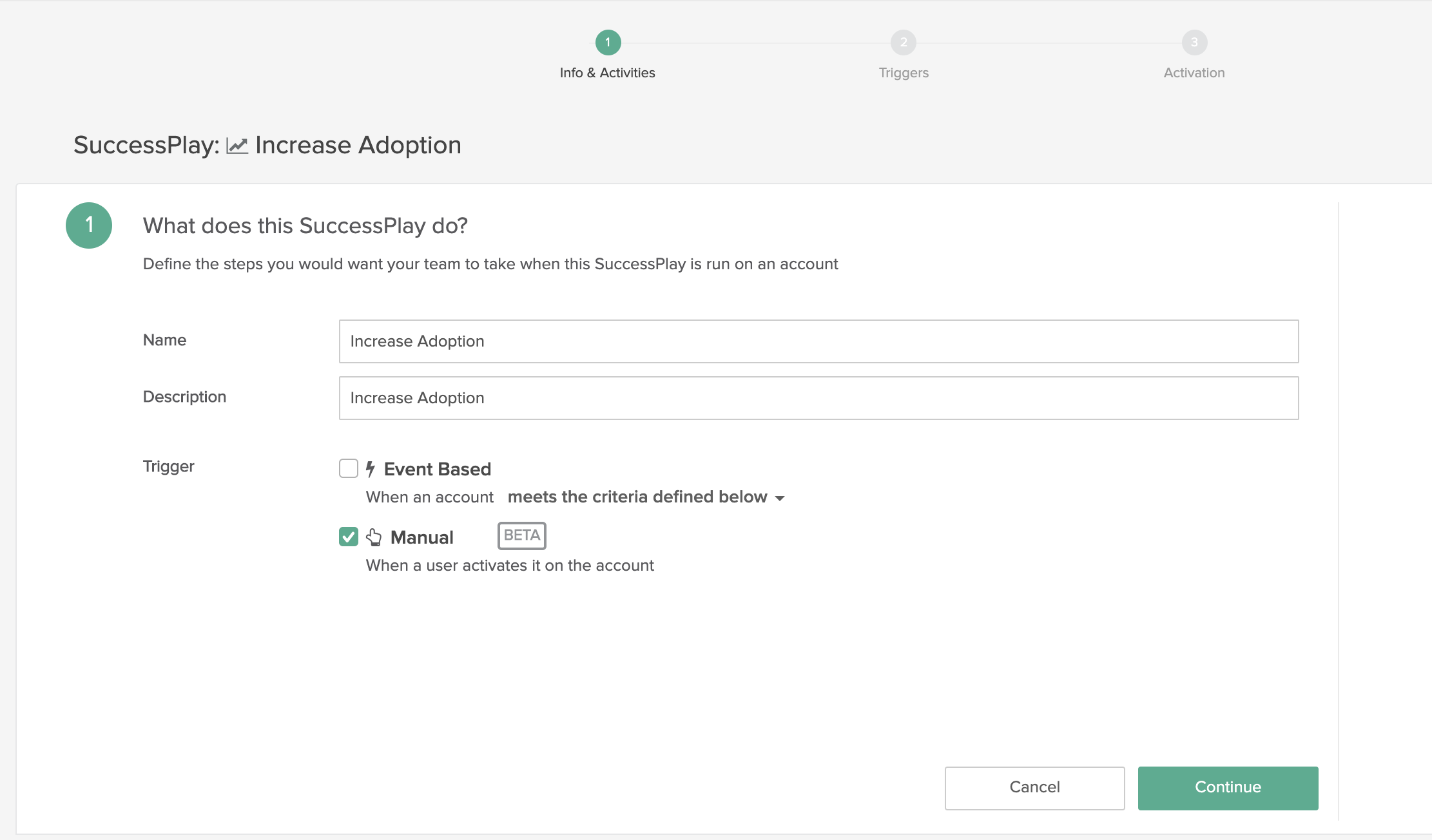 How to activate a Play on the account
CSM's can activate a Play on an account from My Portfolio, Take Action in a Segment or on the Account profile. Choose from a template of manual SuccessPlays created by Admins.
Go to My Portfolio or Account profile of an account

Click on the "Run a Successplay" option

Choose a Play from the list of templates created by the CS Admin. The templates can be filtered by Flow

Once a Play template is chosen the CSM can make changes to the Play by adding, removing or modifying tasks that are in the Play.

Once the CSM is done modifying, they can activate the SuccessPlay on the account.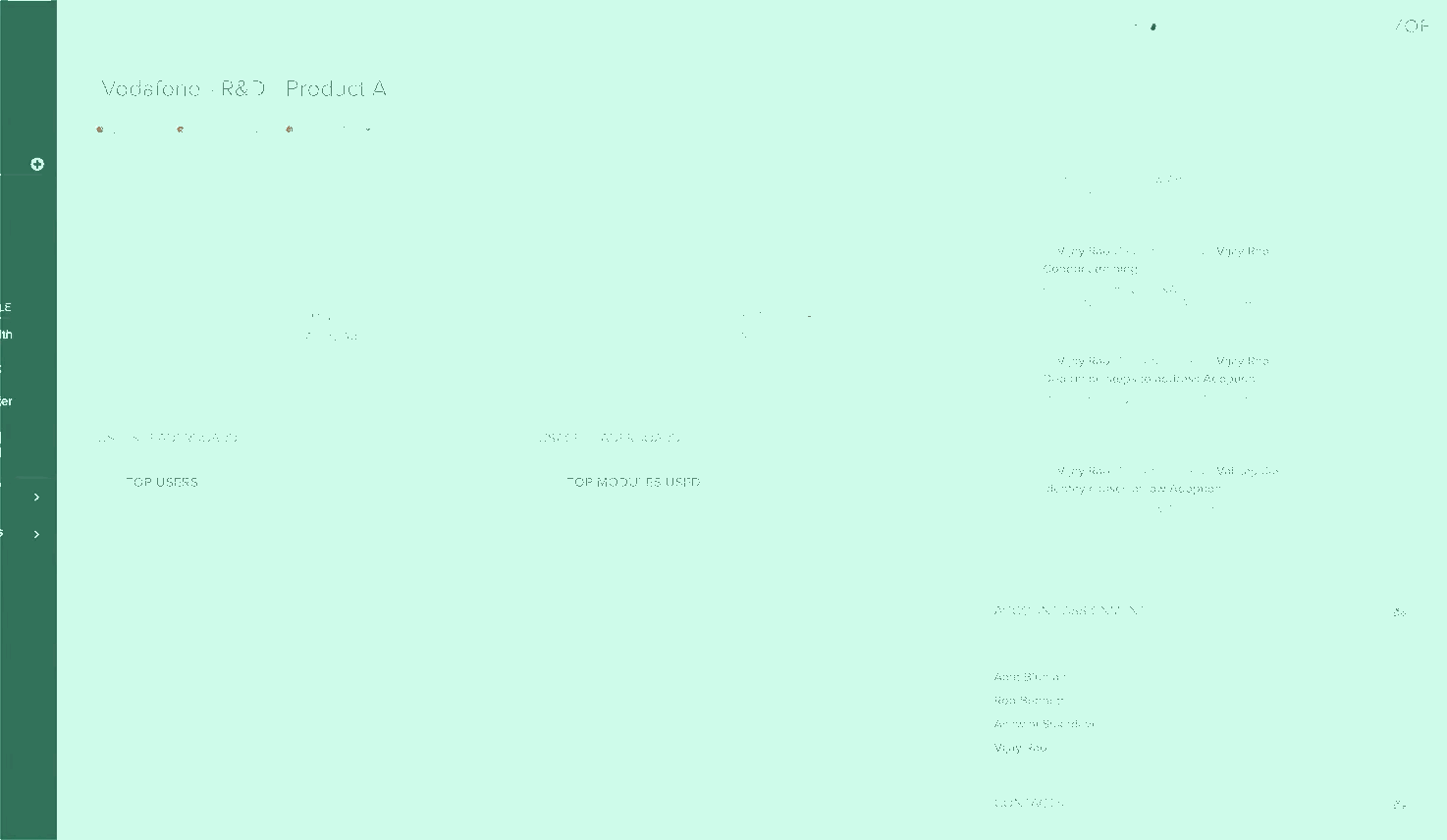 Who can activate the Play on the account
To activate a Play on the account, users must have the "Create, Update and Delete Task" account permission.