General Settings Overview
Located in Global Settings, the General Settings menu contains several foundational settings for basic Totango functionality. General Settings is the first submenu within Global Settings, located at the bottom of the left navigation list. Please see the list of settings and functions below.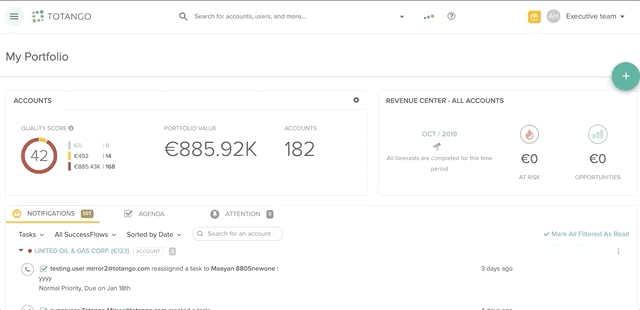 Topics covered in this article:

Service Level Settings
Temporarily shutoff ongoing campaigns with this setting. If you are currently working on campaign impacting items that could change who a campaign targets, such as a data migration, toggle this setting to pause campaigns until the impacting work is complete.
Email Notifications
Tasks and SuccessPlays by default to send email notifications to the assignee in addition to notifications appearing in My Portfolio. Update settings here to eliminate email notifications, including the ability for your Totango Users to enable the Daily Digest, and manage work solely through My Portfolio.
Control New Release Features
When applicable, you can control upcoming New Release Features.
Financial Year Settings
Update your fiscal calendar start month here. The system will automatically default to January of the current year. This setting will impact how your year in defined in the Revenue Center.
Personalized Support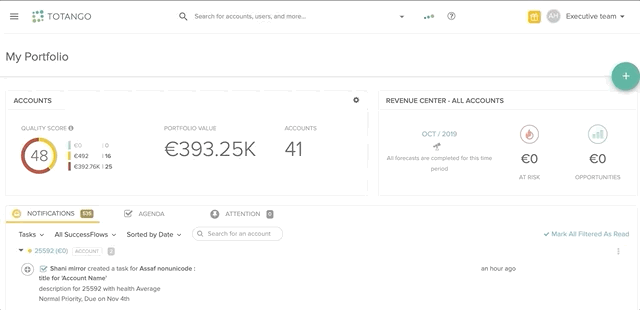 Determine the best way for your team to get support and customize it in this setting. You can have Totango's support channel and Knowledge Base pop as the available option (in the support icon button next to the search bar indicated above), or configure an in-house company support channel.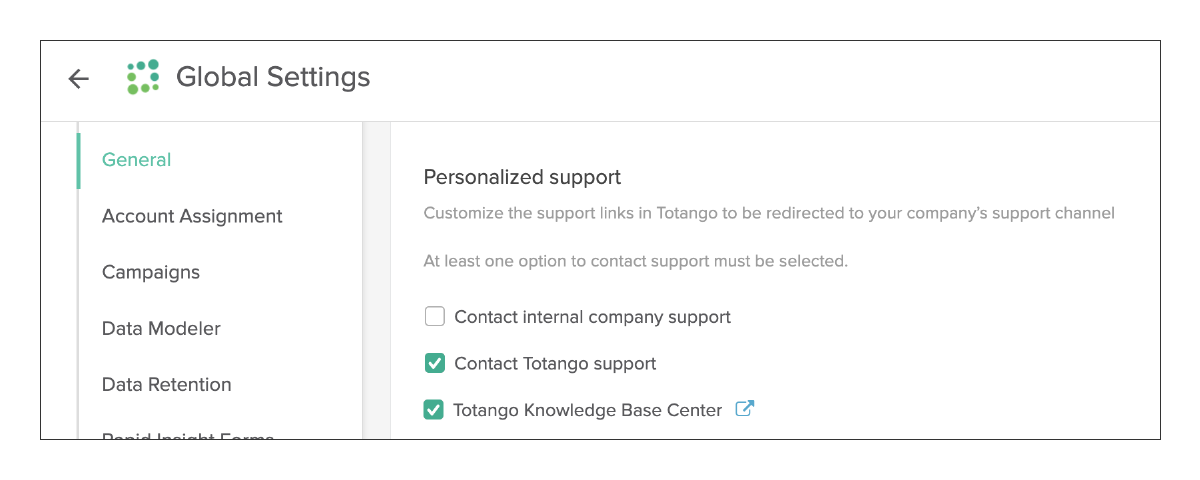 Tasks and Touchpoints Formatting
This option allows for your Tasks and Touchpoints to be editable in rich text. Unless rich text is not supported by your company's systems, we recommend leaving this setting on, as rich text allows for hyperlink and other formatting options.
Information Sharing Restriction
Limit which domain information within Totango can be shared to. This will restrict what email domains are allowed to receive data via Zoe Share or to follow a segment, allowing you to have ultimate control on who has access to information.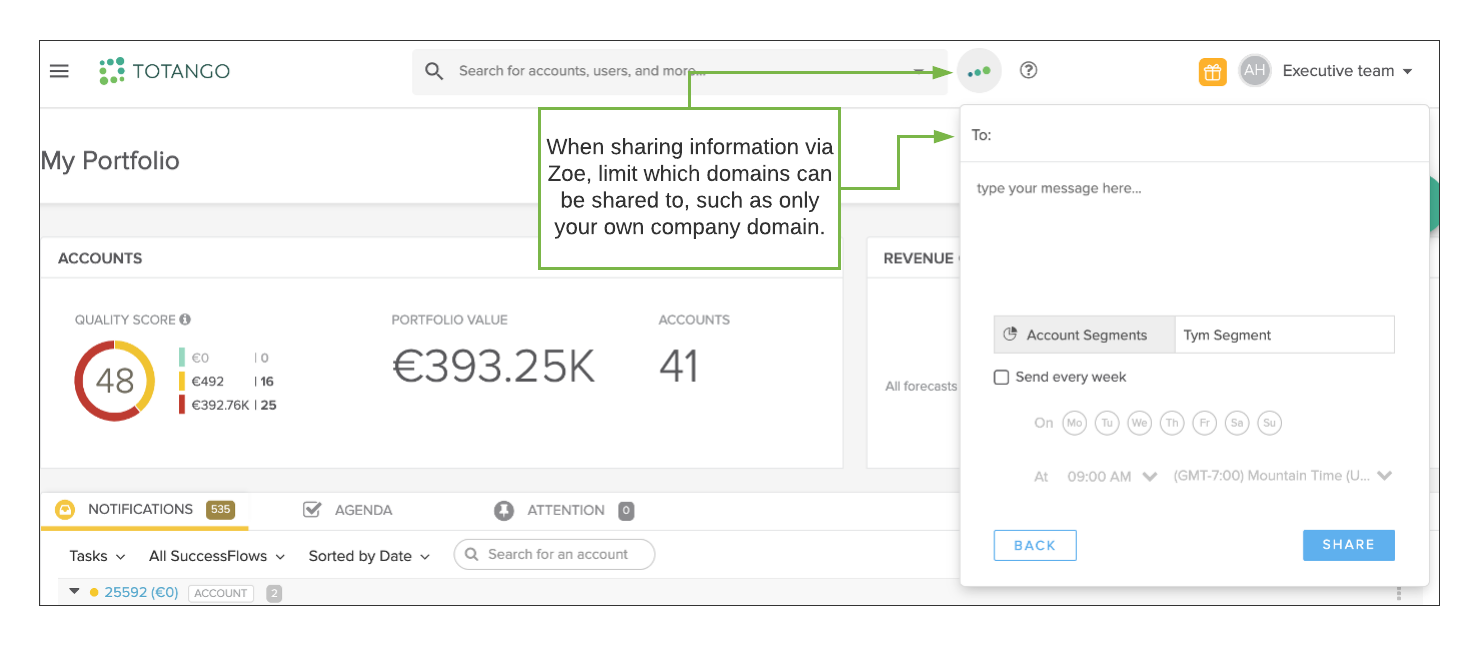 Start learning about how to set up Team and User Permissions!
System Browser Scripts settings
Now you can enable/disable session recording.
You can also enable walkthrough script with supported script URL.
Supported walkthrough scripts templates are:
Note: Please replace {application-id} with your own application ID