Overview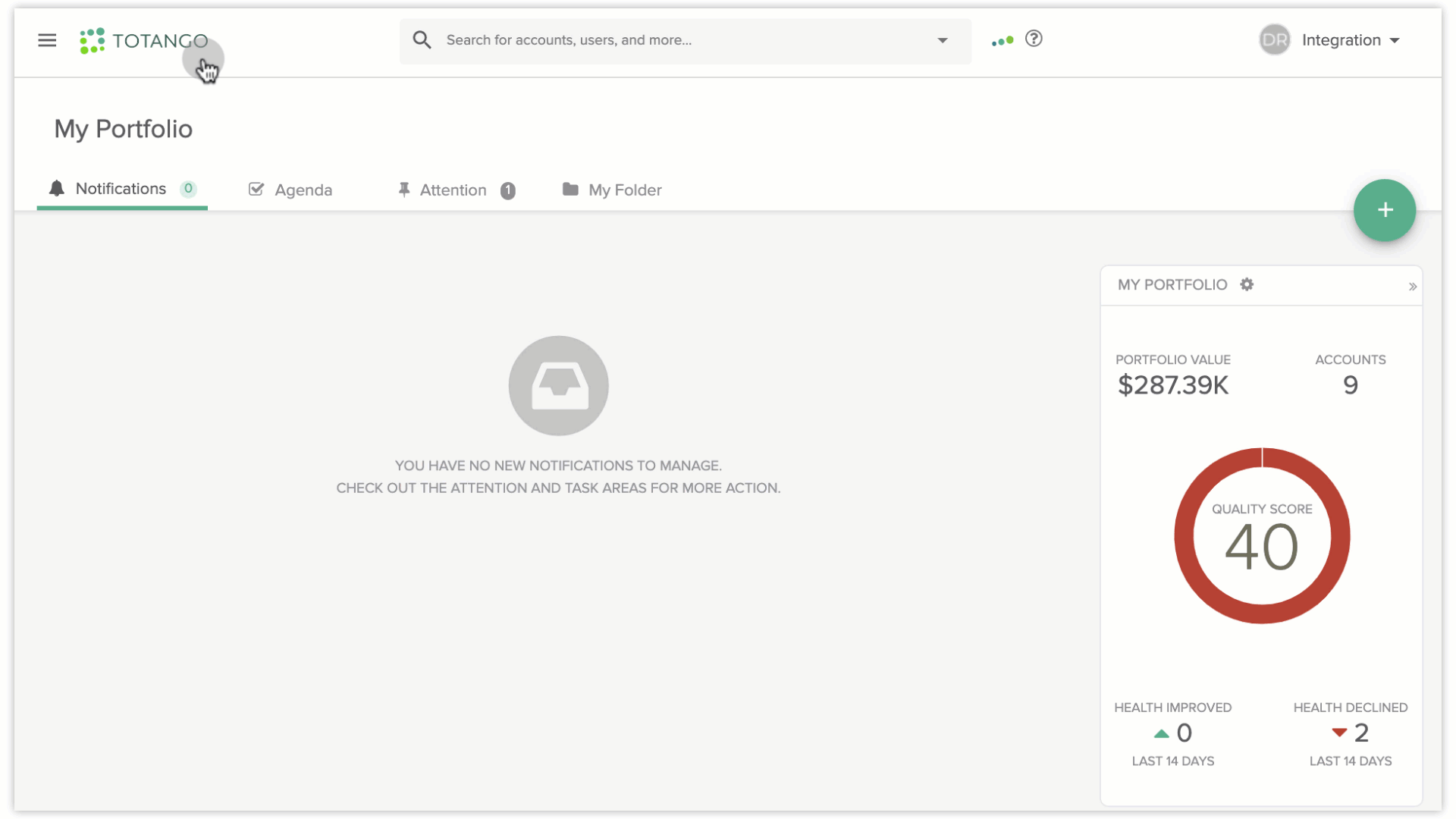 The Data Modeler is your hub for creating, managing and removing the Attributes and Metrics associated with your instance of Totango. You can filter all of your existing data by Data Type (Text, Numeric, List, Date..), Type (Attribute, Custom Metric or Hierarchy Roll-Up), Dimension or Source.
If you have the proper permissions to access Data Modeler, it is found under Global Settings>Data Modeler.
Topics covered in this article:
Dimensions
Organizing attributes by business Dimensions is an important step towards creating a digital representation of your customer data in Totango. Dimensions allow you to categorize your account and user attributes into logical groups for easier access while creating segments or viewing attributes. Each attribute in Totango can be associated with one Dimension.
From the Data Modeler, you can add or remove Dimensions as well as categorize all of your existing data into the Dimensions you have created.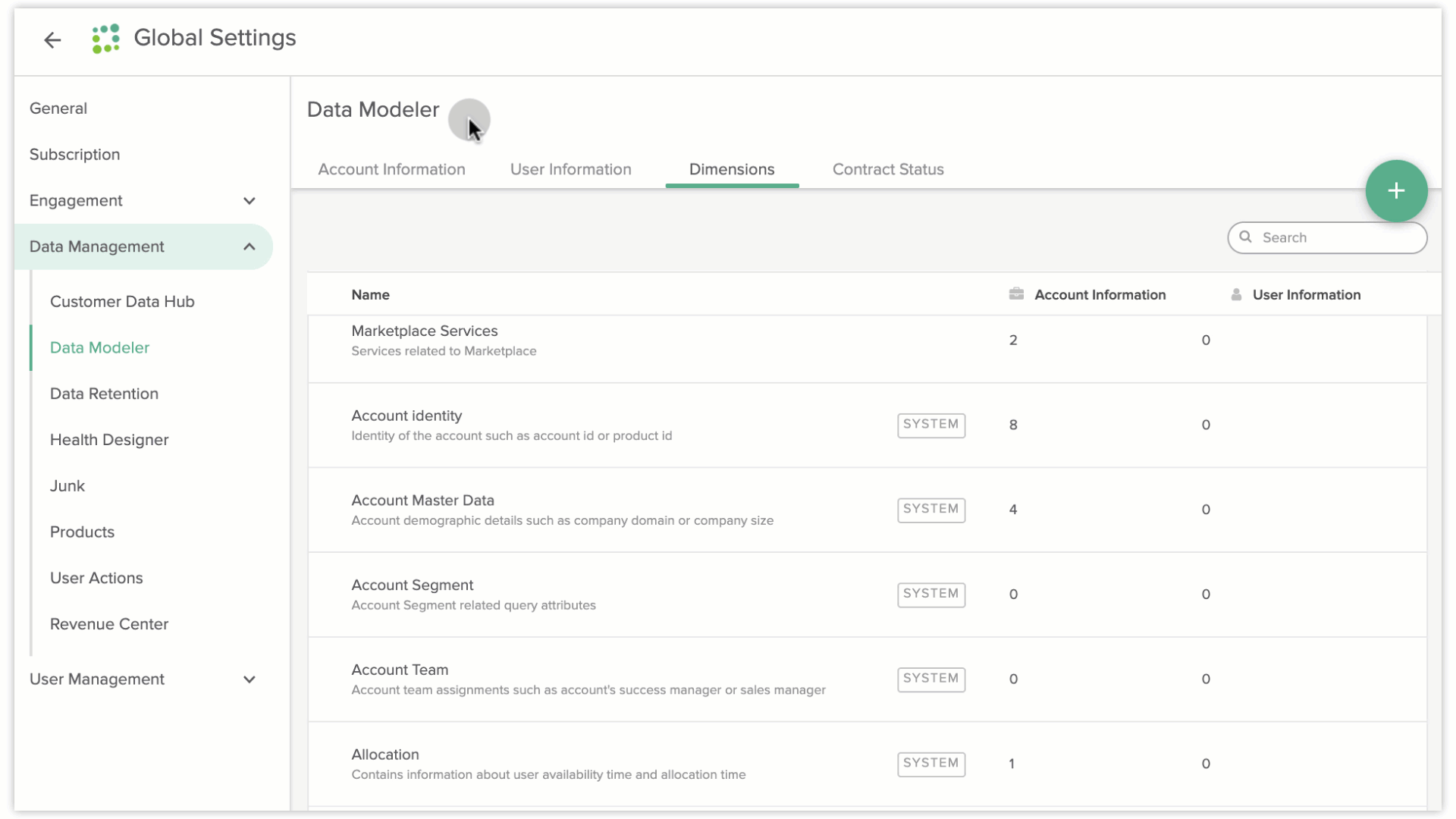 Account & User Information
All Account related Attributes and Custom Metrics can be found under the Account Information tab: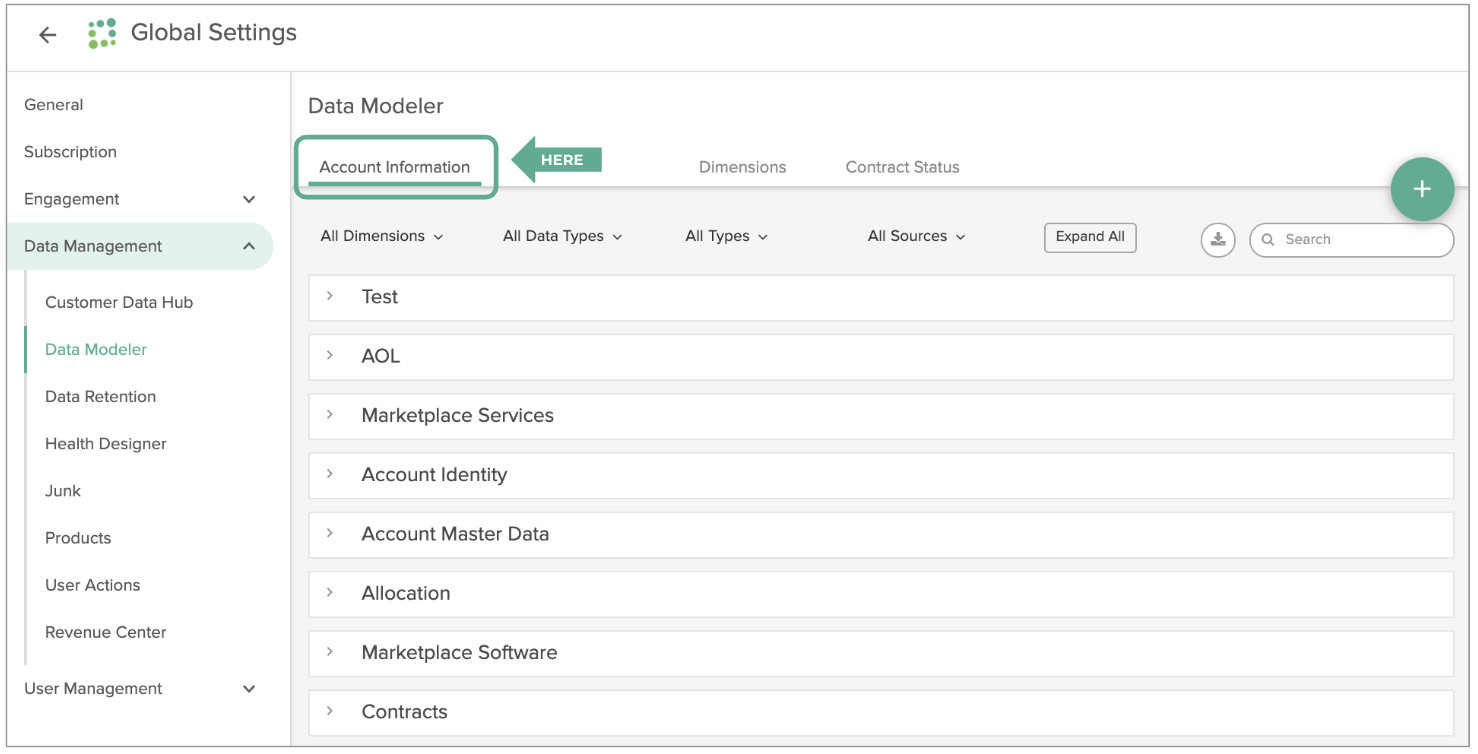 User Attributes and Custom Metrics can be found under the User Information tab: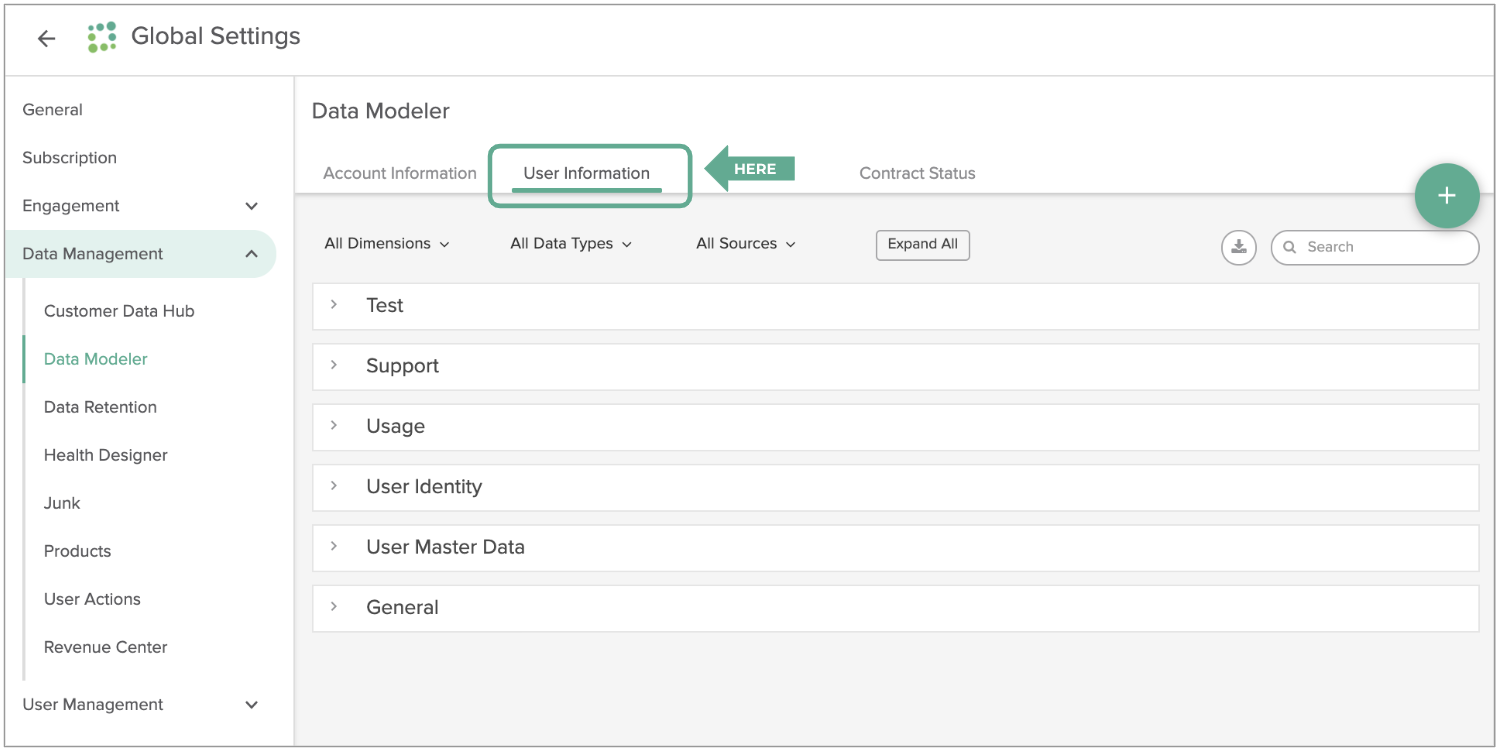 And from here you can sort by Dimension, Data Type (text, list, status..), Type (attribute, custom metric or roll-up) or Source (API, Salesforce..).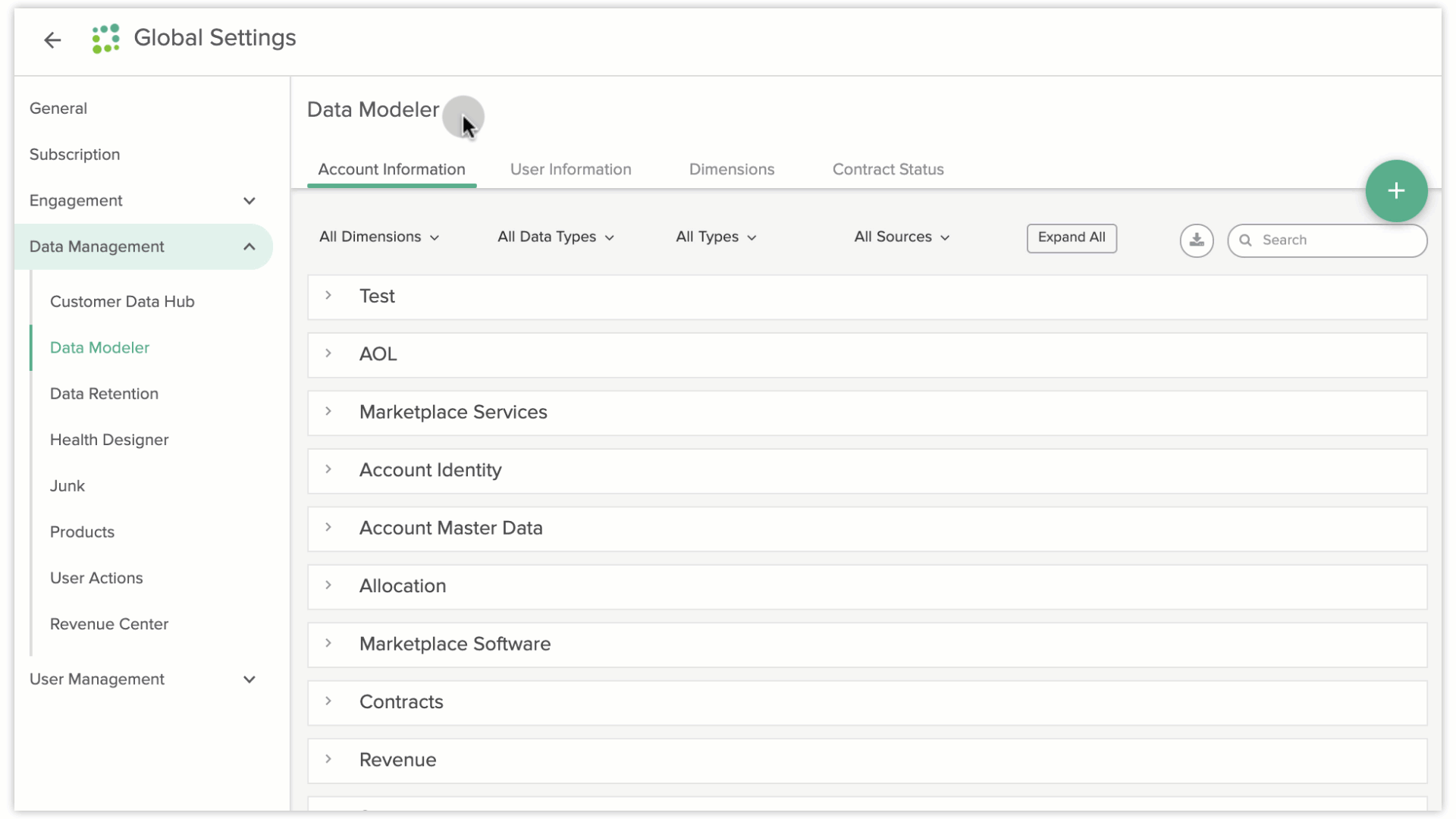 Here is where you would create a new attribute (green +), edit or delete existing.
Contract Status
Totango defines a standard attribute called Contract Status which is used to distinguish between Paying and Trial accounts, Active and Cancelled Accounts or accounts on different plan types. Contract Status is either Free, Paying or Cancelled and then you can define as many sub-status' as you would like under each of those. For example, under 'Paying', you might have various plan types such as 'Personal', 'Pro' and 'Enterprise'.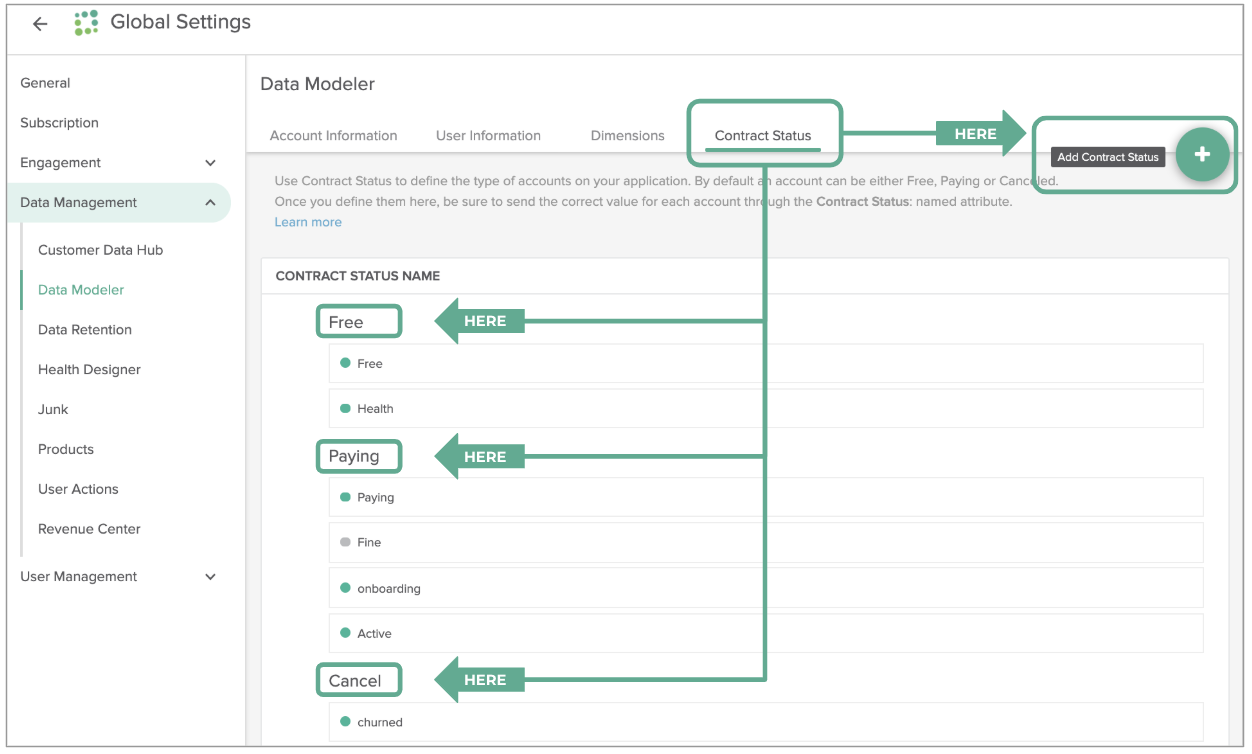 Adding New Data Fields
When adding a new data field, you have the option of creating: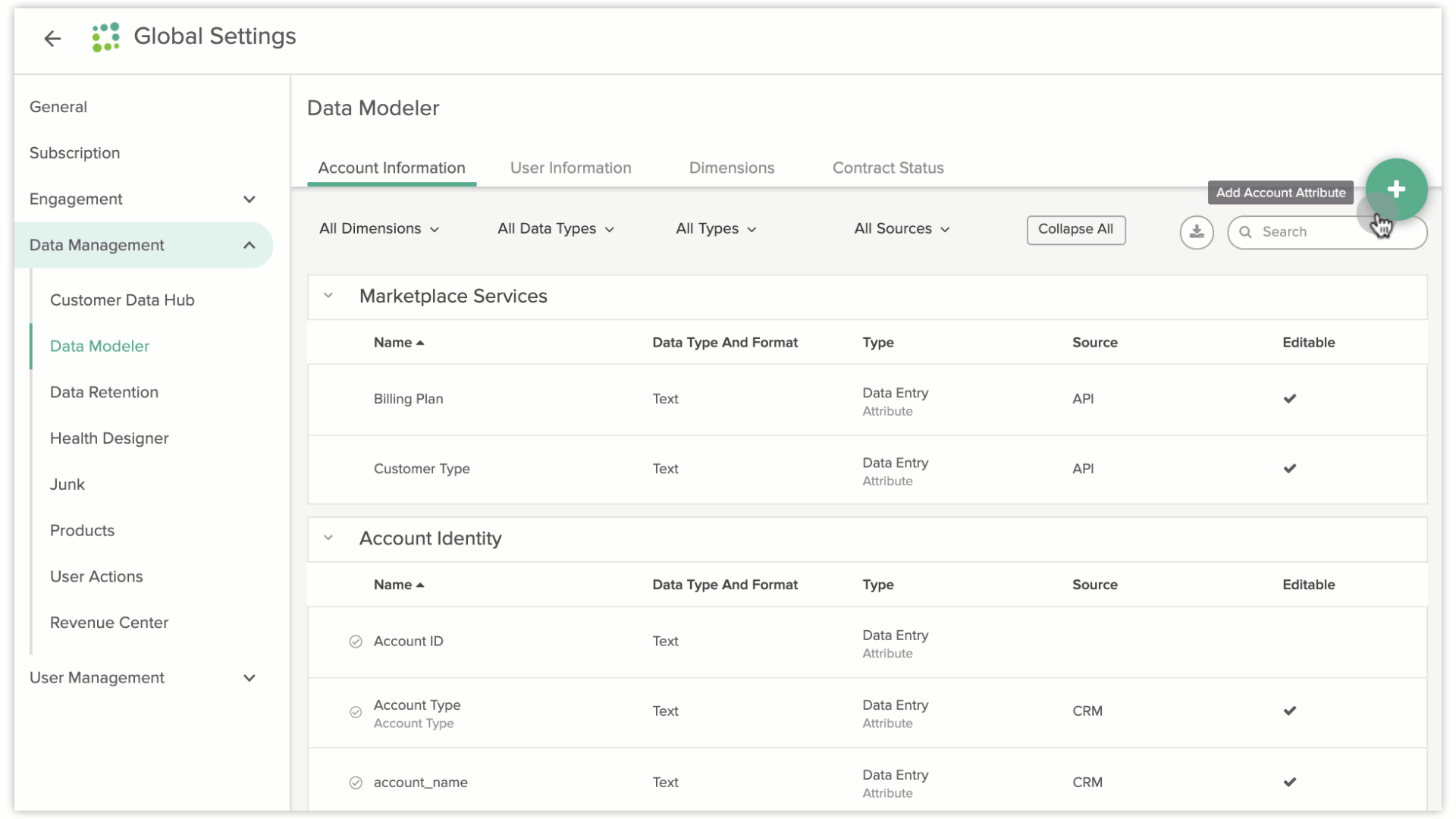 Read more about creating and managing your data Dimensions!
FAQs
Question: Why is data for an attribute not reflecting in the Collection when the custom account attribute with the same Name / API has value?
Answer: Custom account attribute and Collection attributes are two different entities. They can share the same Name / API.