Totango just expanded the concept of contacts and now enables you to define manually and via an integration all accounts contacts -  Key contact as well as a regular contact on the account.
Note users can be contacts but this is not mandatory. 
Contact represents a real person which means that if the contact is the contact of many products, in Totango it will have one user profile with the data that represents all accounts that the user is part of.  
You can now add a contact manually when you will add it the system will verify if it already exists. If it does, it will not add the contact but will just assign it to the account if it doesn't it will define the contact and assign it to the account.
Contacts will be uniquely identified by their unique identifier - ID.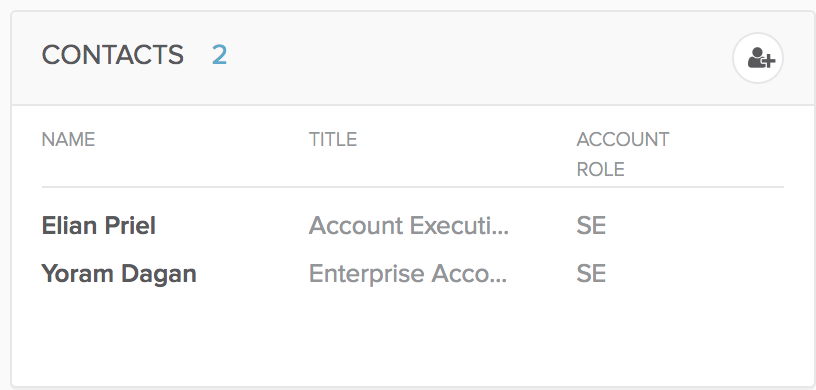 The contact widget includes few fields on the contact:
Name

Title - The contact Title in the org

Account role - The contact role in the account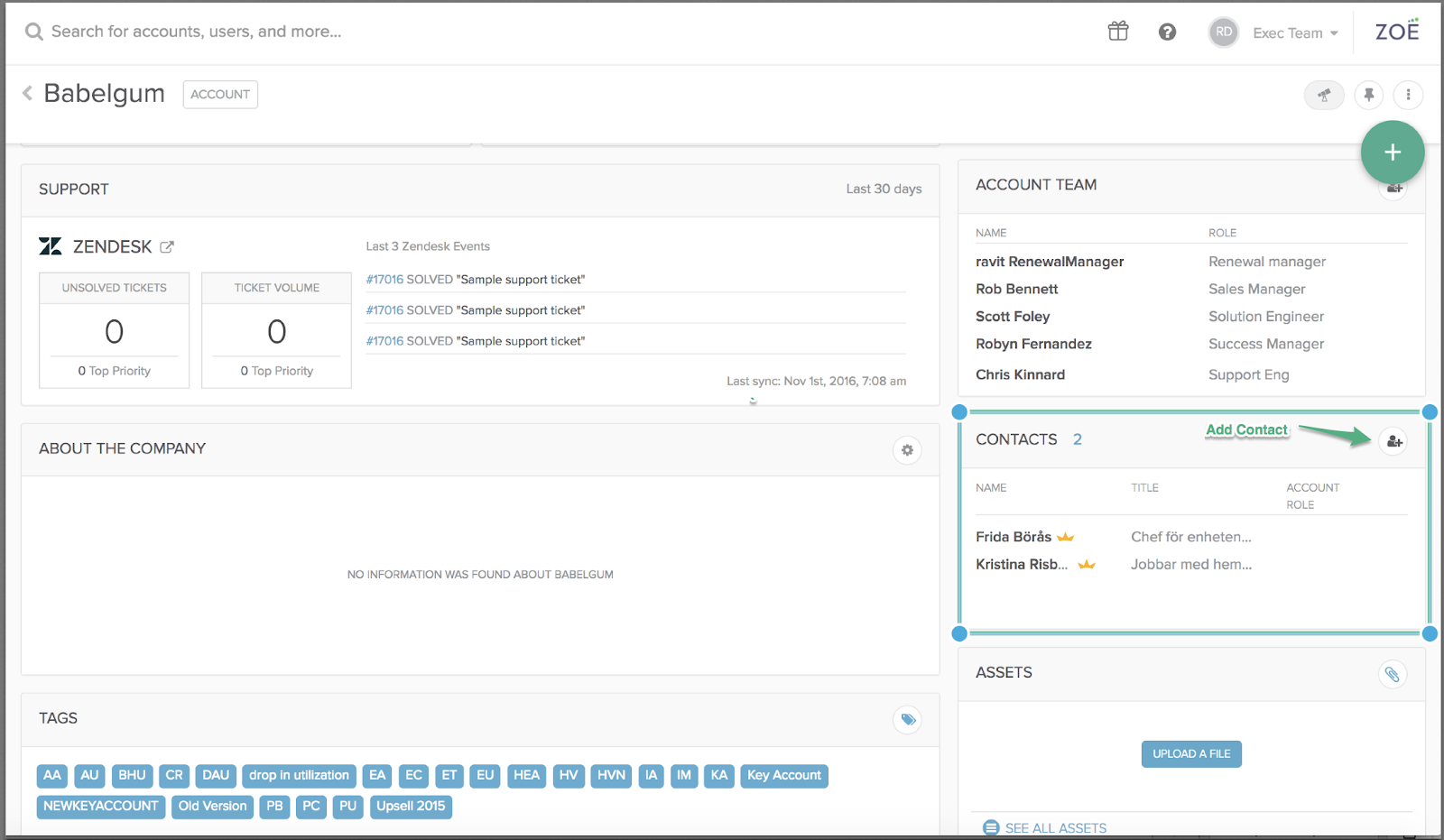 You can also use the + sign to add contact manually.
When the user will click the + sign to add a contact, the system will create a new one in case it does not exist.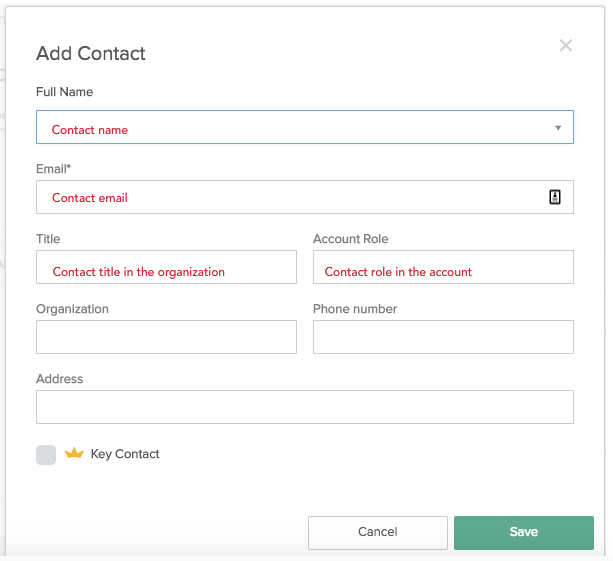 Contact will have one title as its one person but can have different account roles one per each account