Lifecycle Status attributes
Lifecycle Status attributes help you define, track and report account lifecycles for accounts as it progresses through the overall journey of Onboarding, Adoption, Renewal, Upsell etc. For e.g. you may want to define an attribute "Onboarding Lifecycle Status" to track the Onboarding lifecycle for your customers that are currently Onboarding. You may also choose to define an attribute "Escalation Status" to track the Escalation statuses as the Account goes through various phases in Escalation.
Defining Lifecycle Attributes
Go to Global Settings > Attributes and Metrics to create a new status attribute as shown below
Provide a Name and Description of the Attribute

Pick Attribute type as Status

Define the statuses for this attribute

Remember to mark one or more statuses as End Stage

Finally link a SuccessFlow to this attribute to indicate the customer journey this is associated with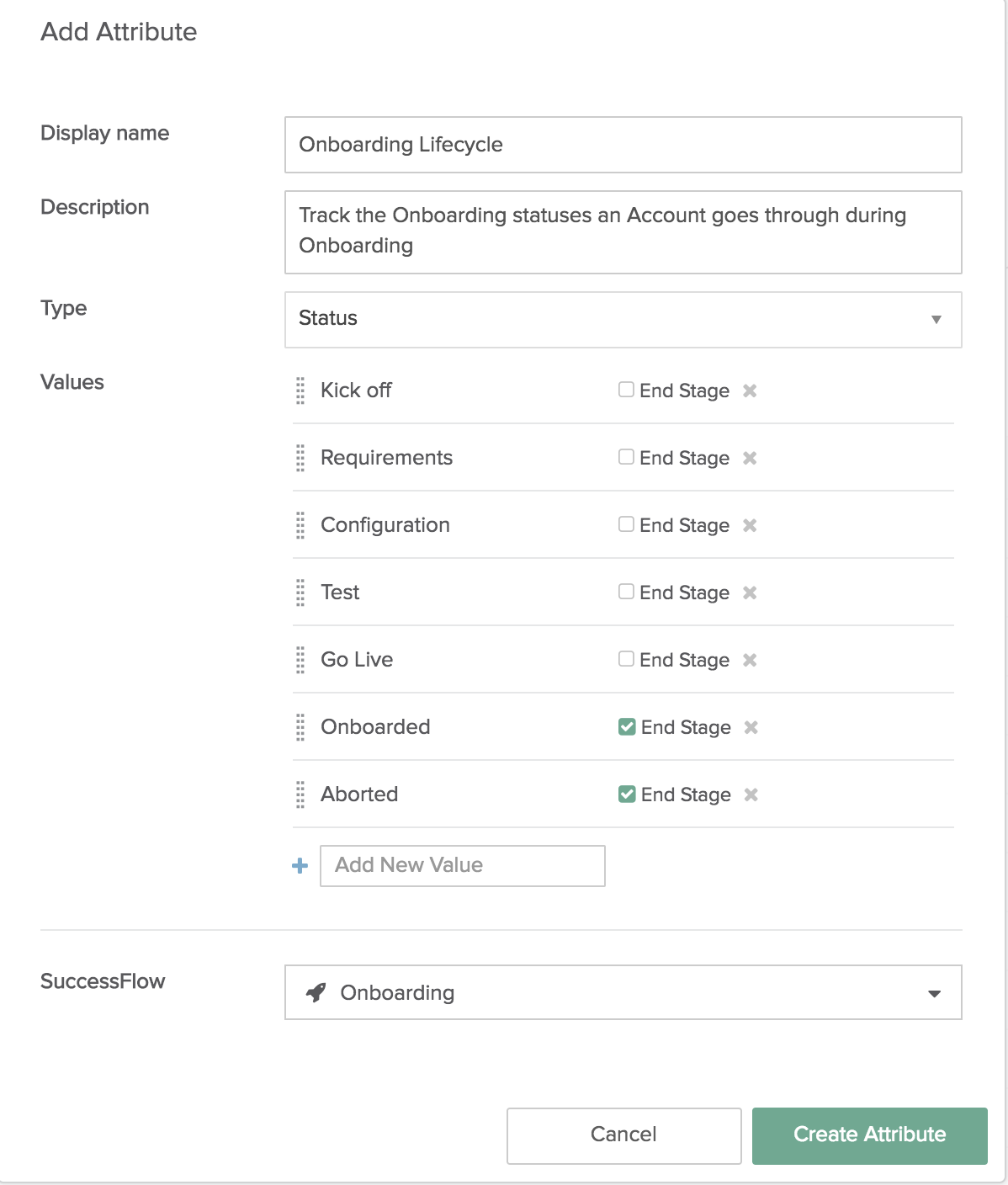 Once lifecycle status attributes are defined for specific Successflows (Onboarding, Escalation, Adoption etc.) you can
View the grouped status view of accounts in segments within SuccessBLOCs

Move accounts through various stages of the defined life cycle as they progress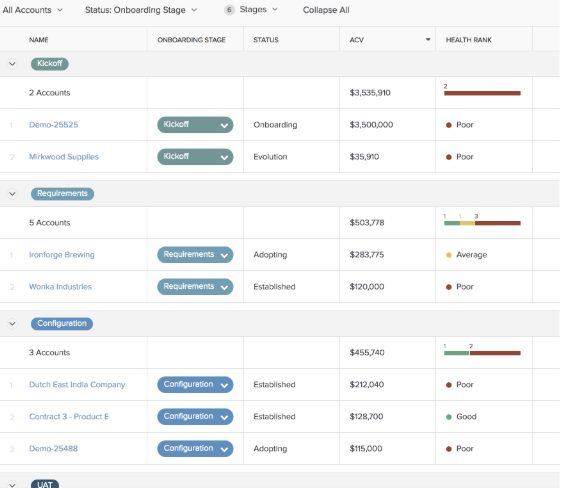 Once accounts are assigned to various lifecycle statuses the system automatically tracks the duration an account spends in each status. This cumulative data is available in standard fields that start with "Days in". For e.g. if you defined an attribute "Onboarding Status" with the following sub statuses "Kickoff", "Configuration","Implementation" and "Go Live" the system automatically provides the following attributes
Days in Onboarding Status - Overall duration of the account in this statuses
Days in Kickoff - The # of days an account is in Kickoff status
Days in Configuration - The # of days an account is in Configuration status
Days in Implementation - The # of days an account is in Implementation status
Days in Go Live - The # of days an account is in Go live status
Track and report on accounts in various statuses of the life cycle
You can leverage these Lifecycle status attributes in Scorecards, Segments, Reports, SuccessPlay and Campaigns. These attributes can be leveraged  to help you surface trends on accounts stuck in various lifecycle statuses.
Using the attribute in Scorecards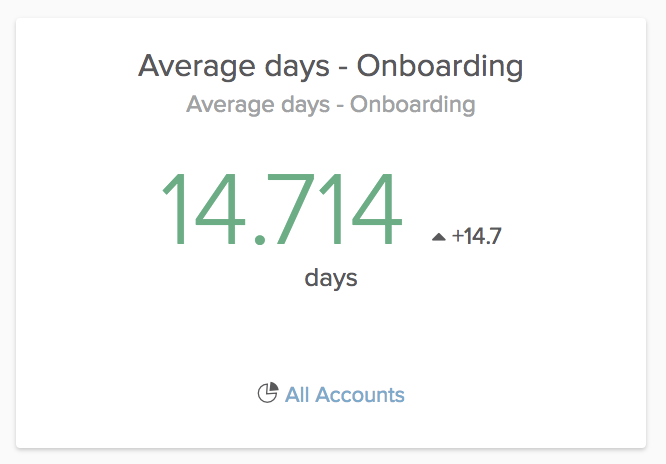 Using it in Segments

Leverage this feature to monitor and stay on top of accounts and to help you achieve the business outcomes.