Account Profile Customization
Account Profile Customization capability will enable you to customize the account profile per your business need. Now you can present the relevant data for your account type and preset only that.
Each account type that you use in your hierarchy may have different data points and different data points that are important. With this capability, you can decide which data is relevant and which data to show.
You can customize account profile by selecting which information is visible for every:
Account type

Team
Where the customization apply:
Widgets & Tabs

Information profile header

Last successflows

Key metrics
How to hide/show widgets on account profile?
Once you have decided which data you would like to show for an account type, you can start customizing the account profile.This activity can be done only by global admin or team admin.
To customize a particular account type for a team, switch to that team and open an account profile of that account type. Click "Edit layout" under the more icon on top right of the page.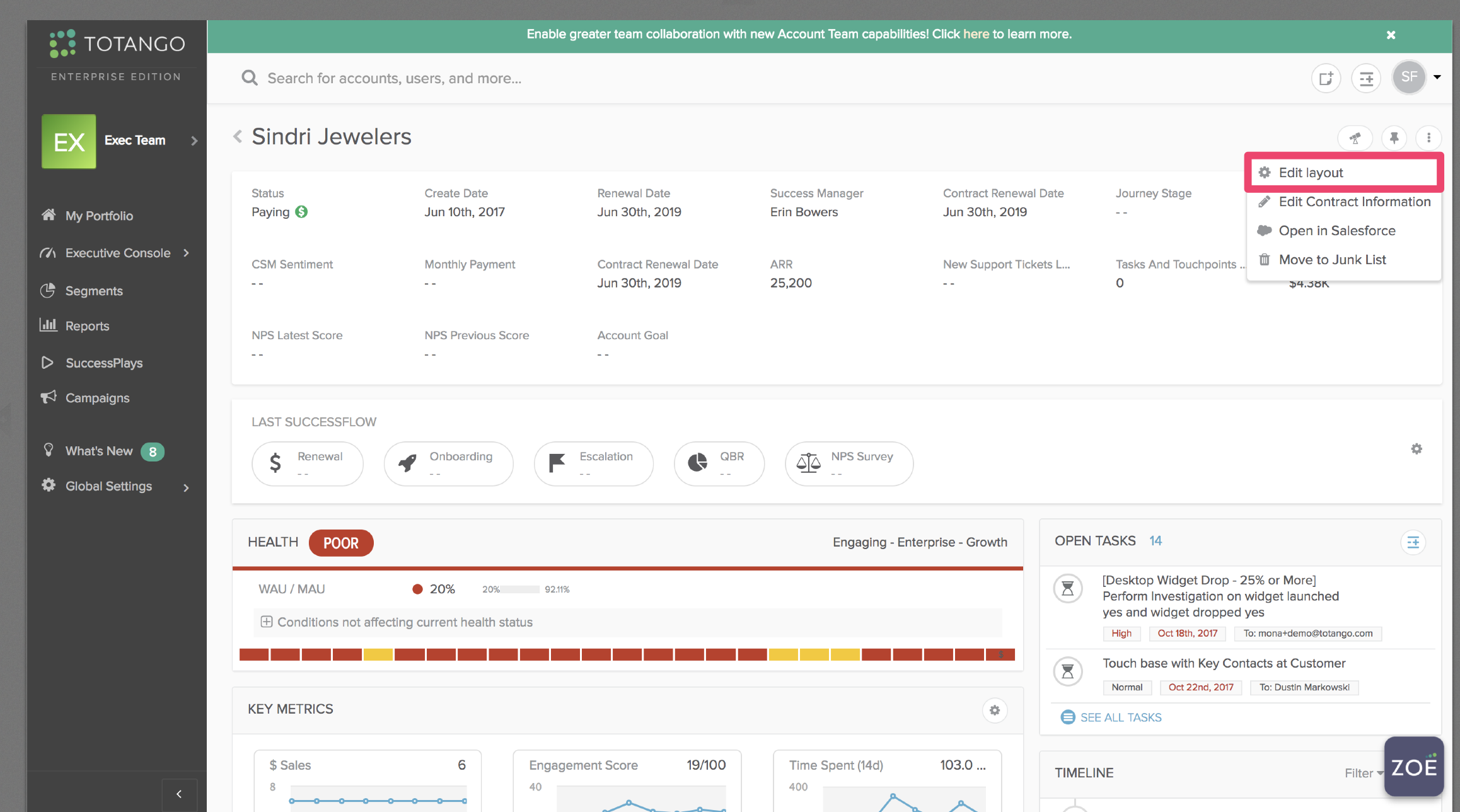 The Edit layout dialog will open .
The first thing that you need to decide is if you would like to apply the definitions only for the team you are currently in or for all teams

In the modal, select what type of layout applies for the account type - Parent or Ultimate child. Parent account profiles have an ability to show a list of children along with other information.

Once you select the layout type, a list of the relevant modules for this options will be presented to you based on the selection. A default selection of widgets and tabs is given out of the box. You can check/uncheck the options based on your business needs.

Once saved, the settings will be immediately applied to all users.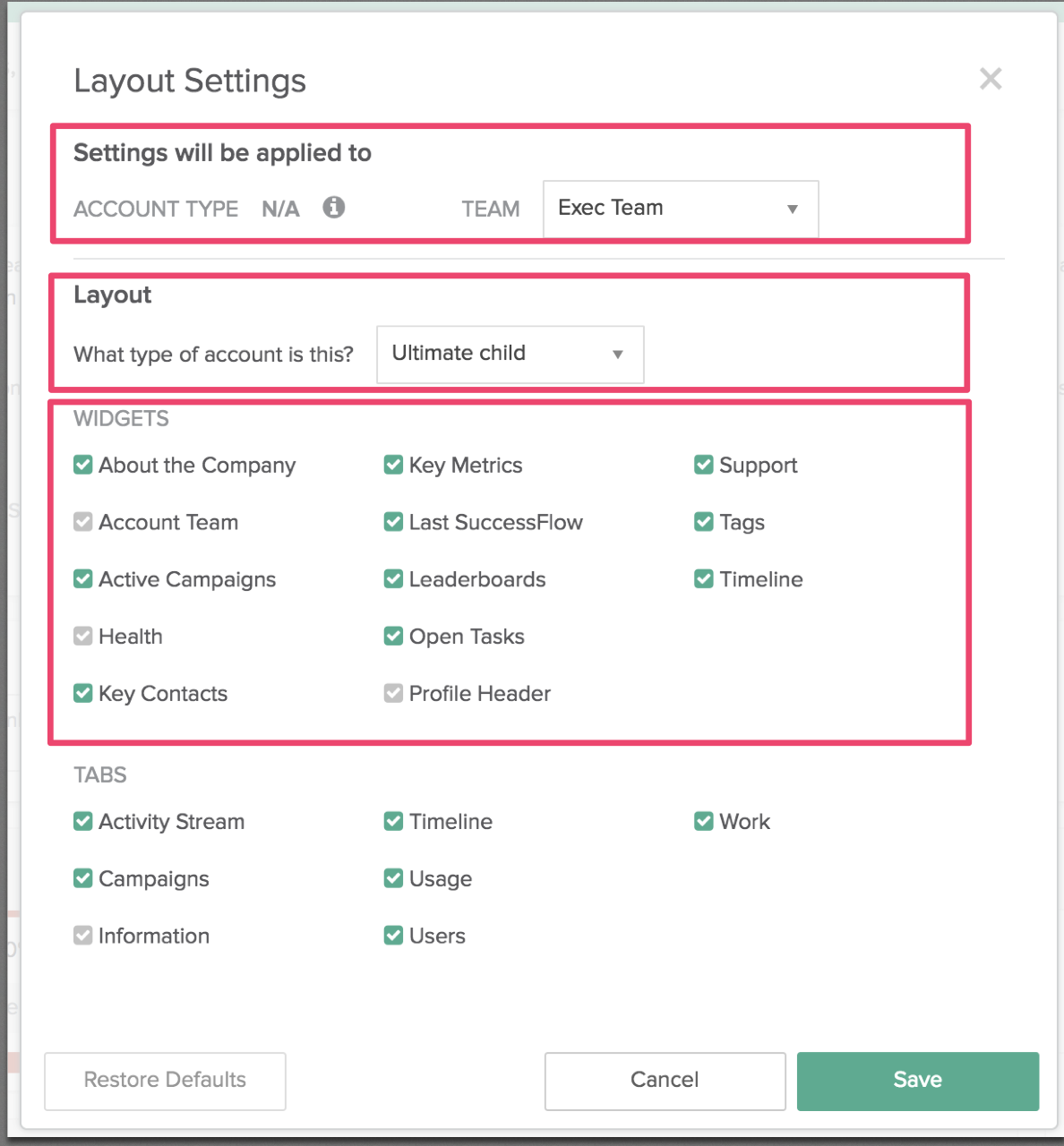 How to apply widget settings per account type for a team?
With this feature, you will also be able to select specific settings for every account type and team in the following widgets:
Information profile header

Last SuccessFlows

Key metrics
To apply the settings, go to any account of the account type and the team, then click on the cog wheel on the top right on the widget.