Overview
Totango Segments are the way to filter, analyze and act upon your customers and users. Segments form the base of other key features in Totango such as SuccessPlays, Reports, Team Account Scope, and Campaigns. Segments let you quickly analyze your customers' data and create lists of customers with different characteristics.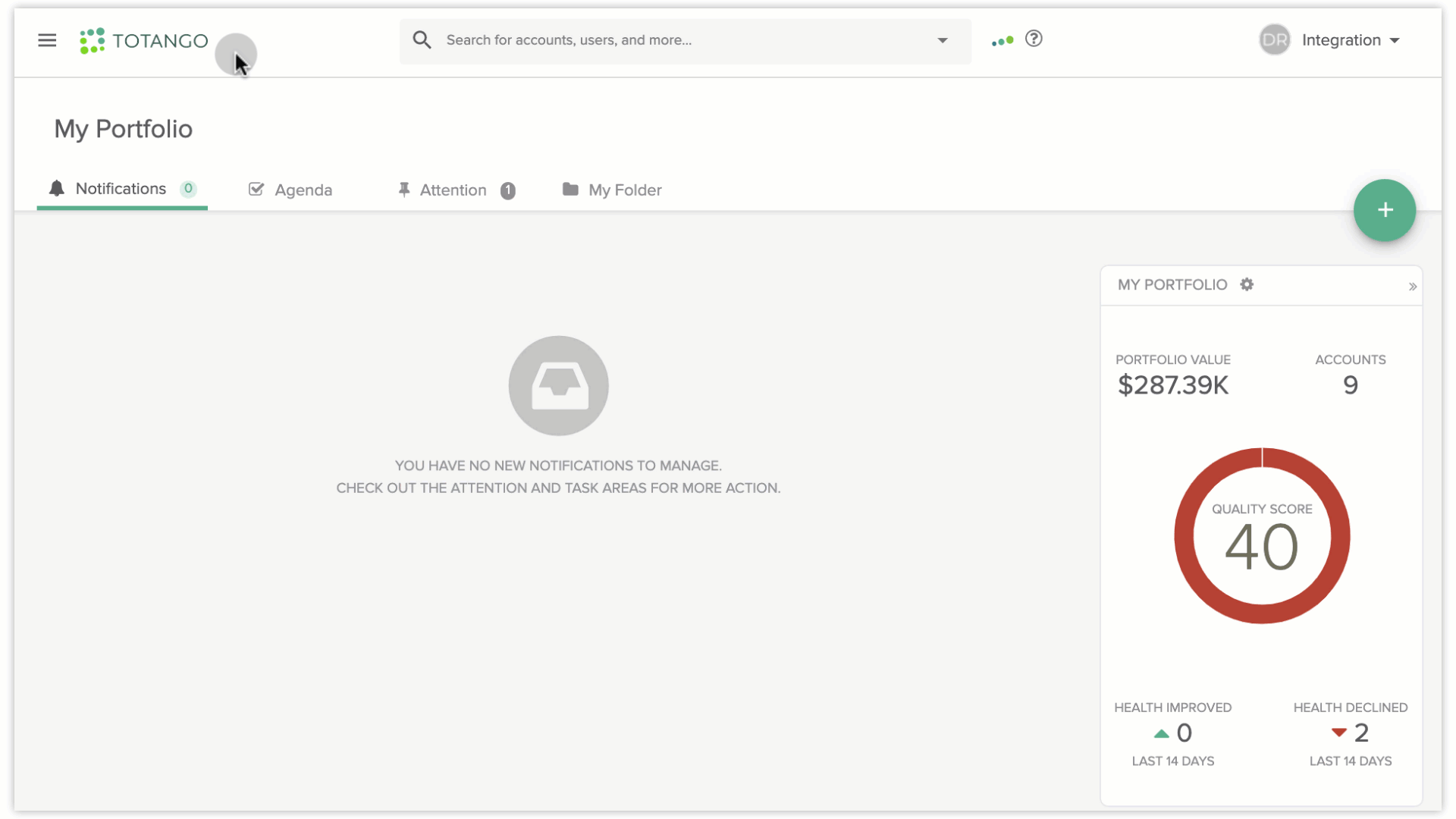 Key Features:
Create Account, User, or Collection Segments

Filter on any Attribute, Custom Metric or Hierarchy Roll Up

Add any Attribute, Custom Metric or Roll Up as a column to the Segment

Define triggers to assign tags or send emails when new accounts get added or removed from the Segment

Edit a single attribute right from the Segment cell or update it in bulk.

Export Segment results to CSV or Share with colleagues via Zoe

Quickly use the same criteria to create a campaign or a SuccessPlay using the 'Create Campaign' and 'Create SuccessPlay' option

Save your Segment in a Personal Folder, Public Folder or within a SuccessBloc
Use your Segment to generate an API end point to use Totango's Search API
Getting Started
Segments can be found in the Segments tab of any SuccessBLOC.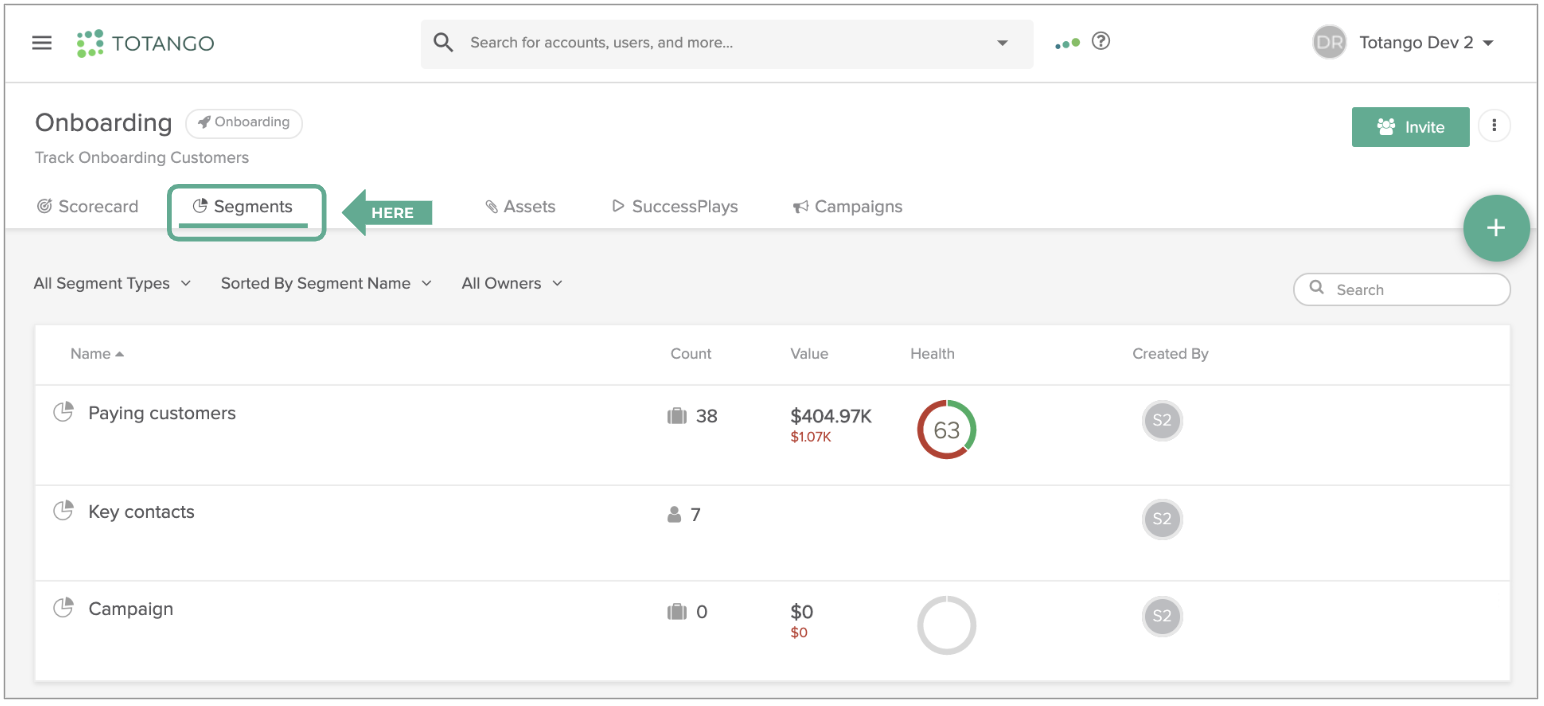 For quick access use the drop-down option from the Searchbar.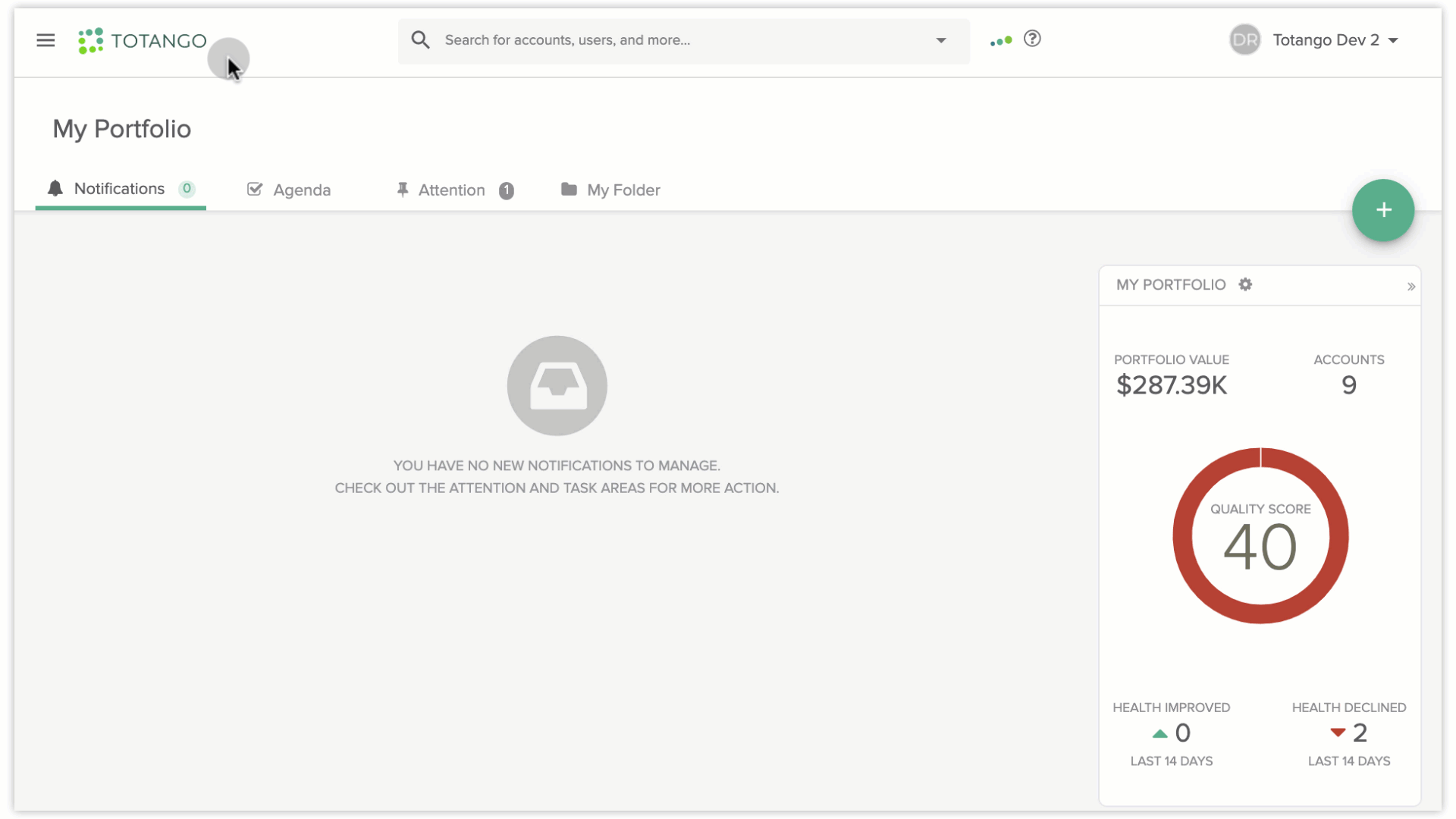 Create a new segment using the green plus button in any SuccessBLOC or in My Portfolio page





And choose the which type of data you want to segment on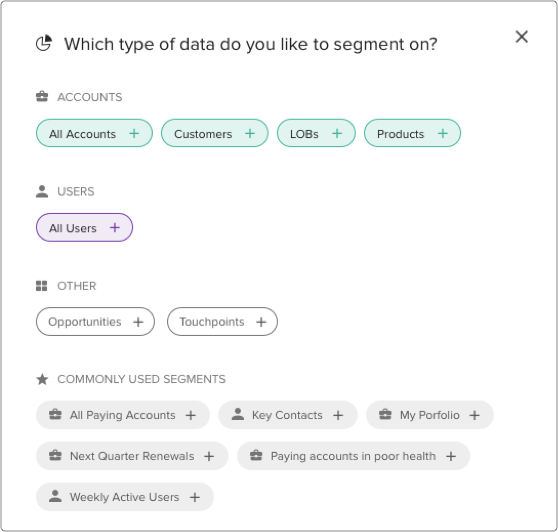 Or use the "Create" button in the segments under Global SuccessBloc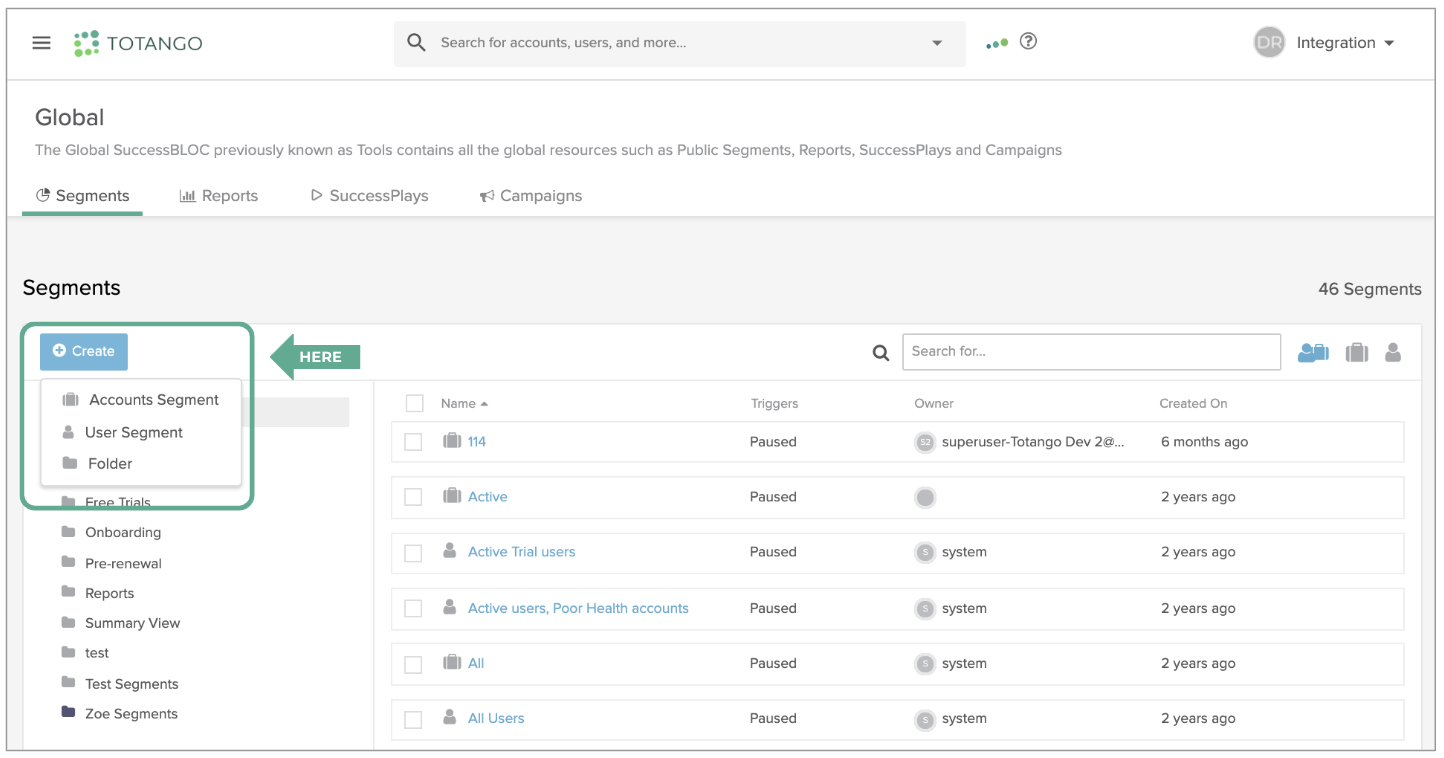 Read more about how to Create & Analyze Your Segments!