Summary
Executive console provides a new way to view customer success teams productivity and customer success processes health.
There are 2 sections in the executive console:
1. Health - Health view let CS executives and CS team members explore the health of the CS processes across the customer journey and different customer segments.
2. Team -  Team performance console provides a new way to establish reporting around the customer success activities and to measure the productivity of the CS Team.
Team Spotlight Console Feature Description
The new Team Performance Console allows teams and managers to get a quick look into productivity and performance of the customer success team, based on both out-of-the-box metrics of touchpoint management and task completion, as well as based on your custom metrics of productivity for your company.
Team Spotlight Console Capabilities
View a team summary of the work completed, accounts covered and selected  critical metrics to measure the overall business impact of the team's efforts 
Individual CSM summary of the work completed, accounts covered and selected  critical metrics to measure the overall business impact of the CSM's efforts
View individual CSM health portfolio and health trends over time.
Ability to sort team members by volume of engagement, account coverage, key business metrics or their portfolio health 
Easily drill down into individual CSM metrics to see a list of touching accounts, a list of untouched accounts, and a list of accounts with overdue tasks
Select 2 key business metrics for the Team View dashboard-easily from any of your key account metrics, key usage metrics or any custom metric.
Use this dashboard in TV Mode to refresh the dashboard every 60 seconds 
Team Spotlight Console Benefits
Gamify your team's performance and productivity
View team activities completed over time
See the impact of teams and individuals over time
Orient your team and prioritize outreach by viewing account coverage
Getting Started And Key Feartures
Reaching the Team Performance Console
To reach the Team Dashboard, access Executive Console>Team from the main menu.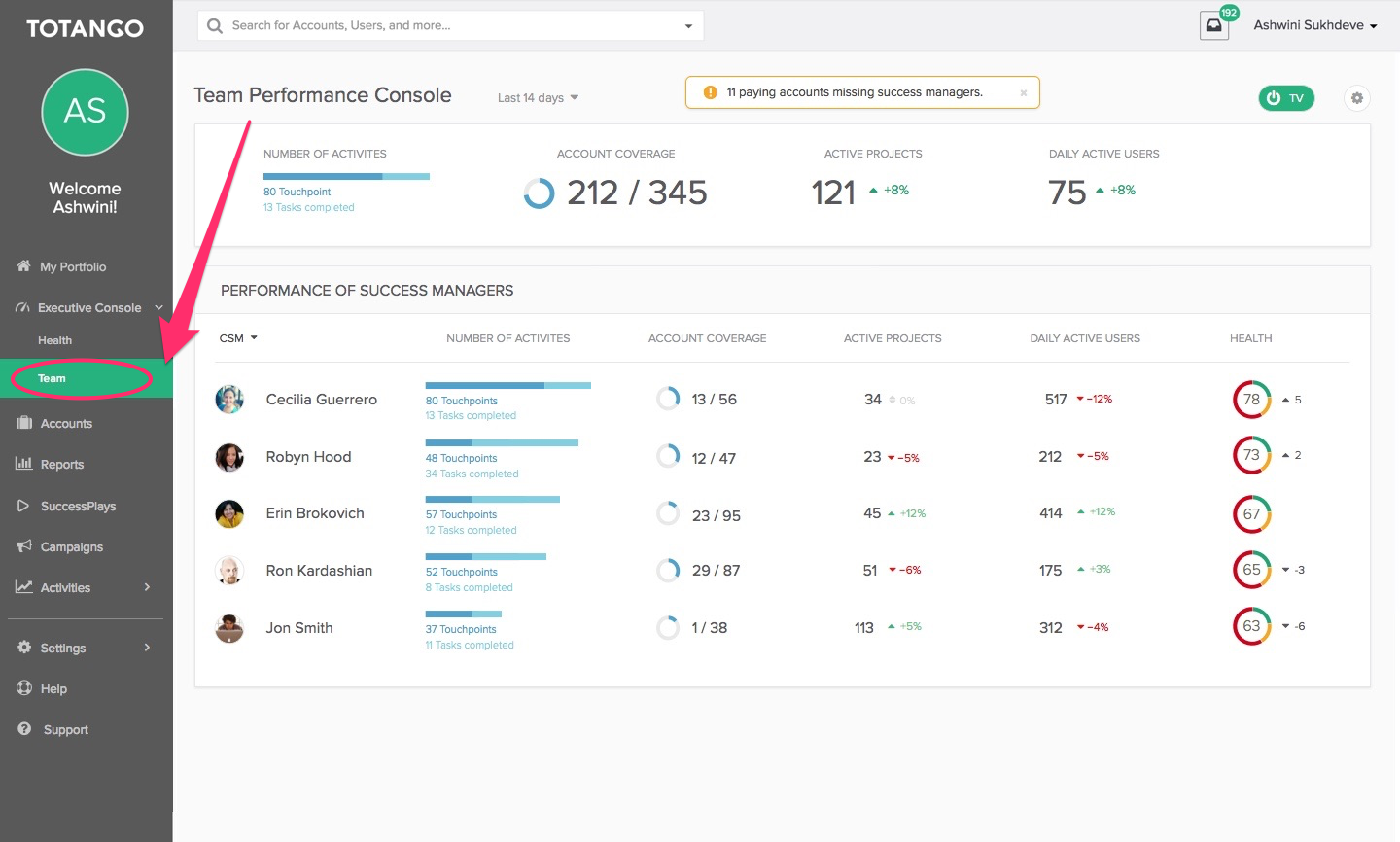 Team summary section  
In the Team summary section you can see how many touch points and tasks the team has created and completed, what your account coverage is and two metrics that you define.
Individual CSM summary section
This is the specific CSMs contribution to the Team summary section above.
Selecting time frame
In the upper area of the console you will find the ability to alter the time period for the aggregation of this data.
Selecting key metrics to report on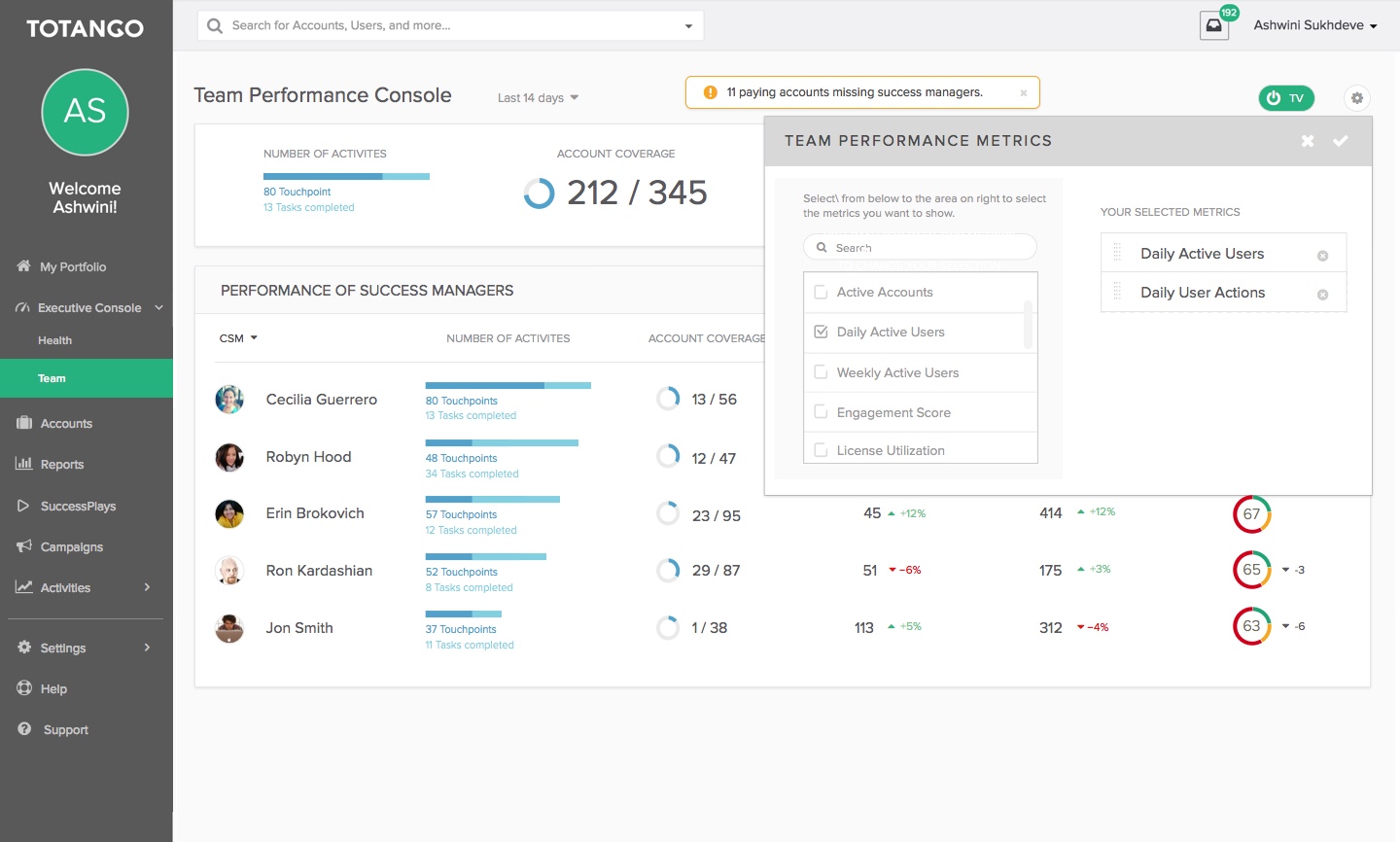 Sorting 
Individual CSM Drill-down 
TV Mode
Known Limitations 
This dashboard shows only Customer Success Managers defined with "success manager" attribute at the account level.
The console looks at portfolios of paying accounts only.