If you're viewing this article in your inbox, click here to view the full article.
Introducing Opportunity Management 
We are excited to introduce *Opportunity Management, designed to provide you with enhanced capabilities and seamless handling of opportunities within Totango. With this new feature, your Customer Success Team and Sales team can seamlessly collaborate to discover and capitalize on more opportunities together.
Stay one step ahead by proactively identifying and winning customer success-driven opportunities. Opportunity Management equips you with the necessary tools to measure your sales cycle's duration, enabling you to optimize efficiency and streamline your process. Prepare to take your sales process to new heights! Read more 

*Opportunity Management is currently a premium feature.
New SuccessBLOC: Maximize Team Productivity 
The new Maximize Team Productivity SuccessBLOC provides valuable insights into customer engagement, helping you understand how and when your team interacts with customers. By tracking how often your customers are engaging and optimizing task management, you can improve customer success outcomes and overall team effectiveness.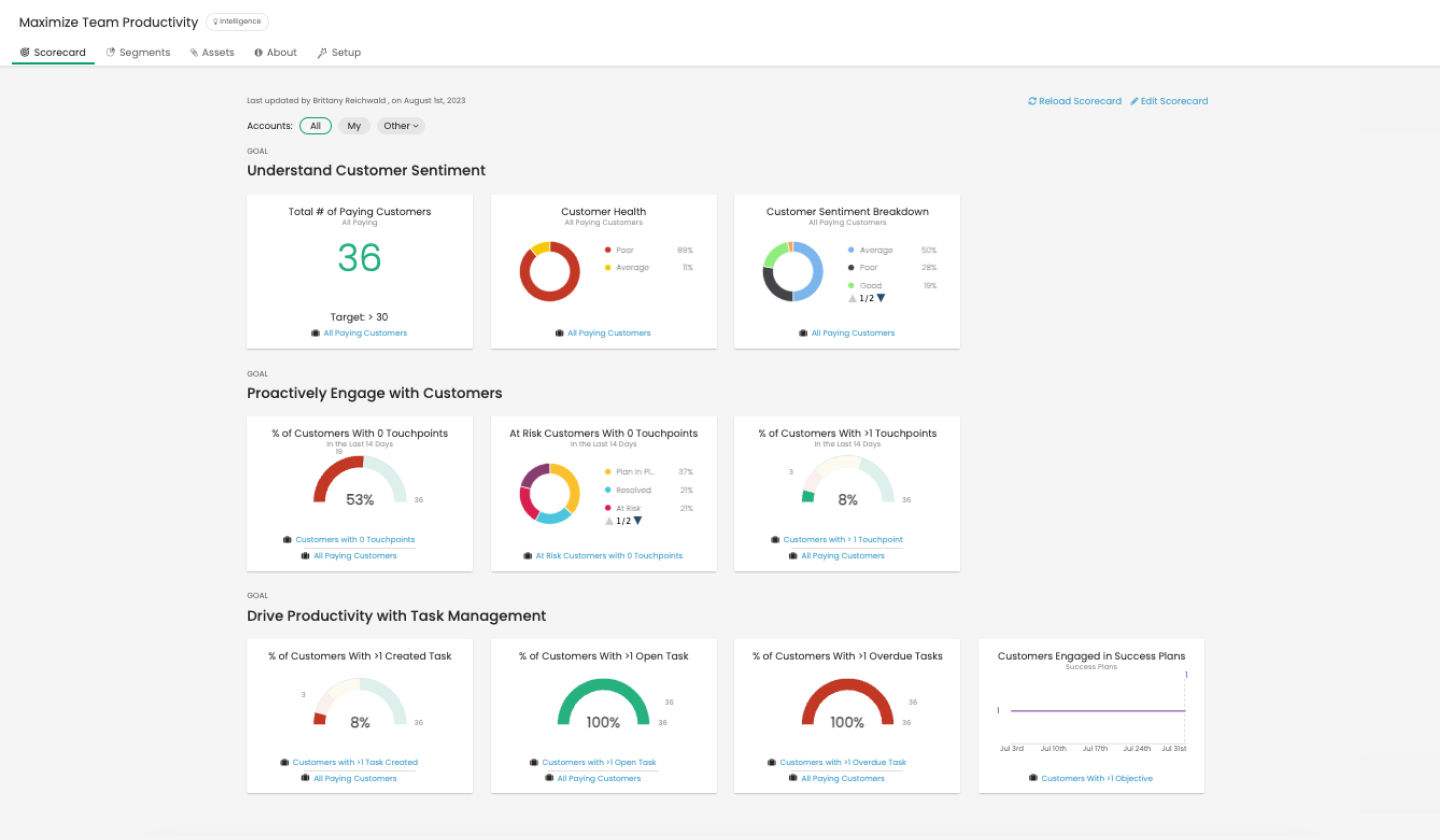 New SuccessBLOC: Drive Community Engagement
The Drive Community Engagement SuccessBLOC provides visibility into customer sentiment and engagement within your community forum, allowing you to track, understand, and take action based on direct customer feedback and requests within the community.
Integrate with MS Outlook using extended SSO / SAML
Take advantage of extended SSO/SAML to log in and use Totango's Touchpoint Connect MS Outlook integration to log every email you send to your customers as a touchpoint. Read more
 Export OSP Standard Report in JSON format
We added the option to export your OSP standard report in a JSON format (in addition to the existing CSV option). Read more
 Use API to get your Outcome Success Plan data
Leverage the Totango API to capture all data from your OSP standard report, including the plan description. Read more
Bug Fixes 
[Bug Fix] We resolved an issue with adding new mappings to existing user integration jobs. 
[Bug Fix] Canvas entry duplication would appear in certain cases. Issue is now resolved.
[Bug Fix] It was possible to create a dimension named General while there is one existing by system default. issue is now resolved.
[Bug Fix] When uploaded as an asses,  Excel sheet file would lose original styling  Issue is now resolved.
[Bug Fix] Removing parent_id from an account would not clear the attribute. Issue is now resolved.