Overview
Ever had a customer cancel their subscription to your product because they couldn't see the business results they expected? To avoid this sad event, you need to make sure your customers answer "YES" to each one of these three questions:
Does your product pay for itself?

Is your product allowing them to do more with less?

Are they doing a better job with your product?
If your customers would answer "NO" to any question, or you don't know what they would say, you should learn more about Totango's Custom Metrics that enables Customer Success teams to prove real, tangible ROI.
Custom Metrics allows you to create, define and track metrics to understand the business results your customers are getting with your product – like an increase in revenue, improved productivity, or higher quality of service – in a matter of minutes.
Totango Global Admins can define metrics with custom formulas that measure value that are unique to your business model. Custom Metrics are available to all our ProPlus and Enterprise customers.

This article includes the following topics:
Custom Metric Example Formulas
Revenue Formulas
Payment Processing Software: ROI = Change in $ Payments Processed / $ Contract Value

Mobile Hotel Check-In App: Average Upgrade Revenue from app = $ in upgrades / Check-ins via app
Productivity Formulas
Helpdesk Software: Agent Productivity = # of Tickets Closed / # of Agents

Mobile App Development Platform: Developer Productivity = # of Apps Published / # of Developers
Quality Formulas
Quality of Candidate Pipeline = # of Candidates Interviewed / # of Applicants

Landing Page Software: Conversion Rate = Clicks to Calls to Action / Visitors to Page
Custom Metrics Example Use Cases
Basic use case
As a CS Manager at Zendesk, I would like Totango to compute my engagement score instead of computing its out of the box engagement score. I will configure a computed metric of (tickets per agent) in order to accomplish this metric.
Analytics use case
As a CS Executive at Optimizely, I want to understand how my customers are adopting the value of a new module that I delivered. My new module is called "analytics". I will create a custom formula for UDM equal to "total activities in analytics module per user per day" and expose it on each account profile page. I will build lists and reports to track its trend.
Health Configuration use case
As a CEO I want to know who are my power users in all of the important modules of my application. For me, it is reporting, workflow and mobile. I will create a custom metric equal to the sum of total activities per user in all these modules in the last 7 days. If the metric value is greater than zero, I will know that my users used one of these modules. I can make this part of my health configuration because if the value of this metric is greater than 10 activities per day, then I can consider my customers to be green in health.


How To Create A New Custom Metric
This step by step guide will help you implement your first Custom Metric.
User case: As the CS director, I would like to know what is my application ARR (Annual Recurring Revenue) per user, he would like to name it: "Active User Price".
The desired formula: [contract value] / [active users in last 30 days]
How to implement it in Totango:
As a Totango global administrator, go to 'Global Settings' and click on the 'Data Management' menu. Select the "Data Modeler" page and click on the green plus sign button to add an account attribute.
Select 'Custom Metric' from the window that opens up to create a new metric.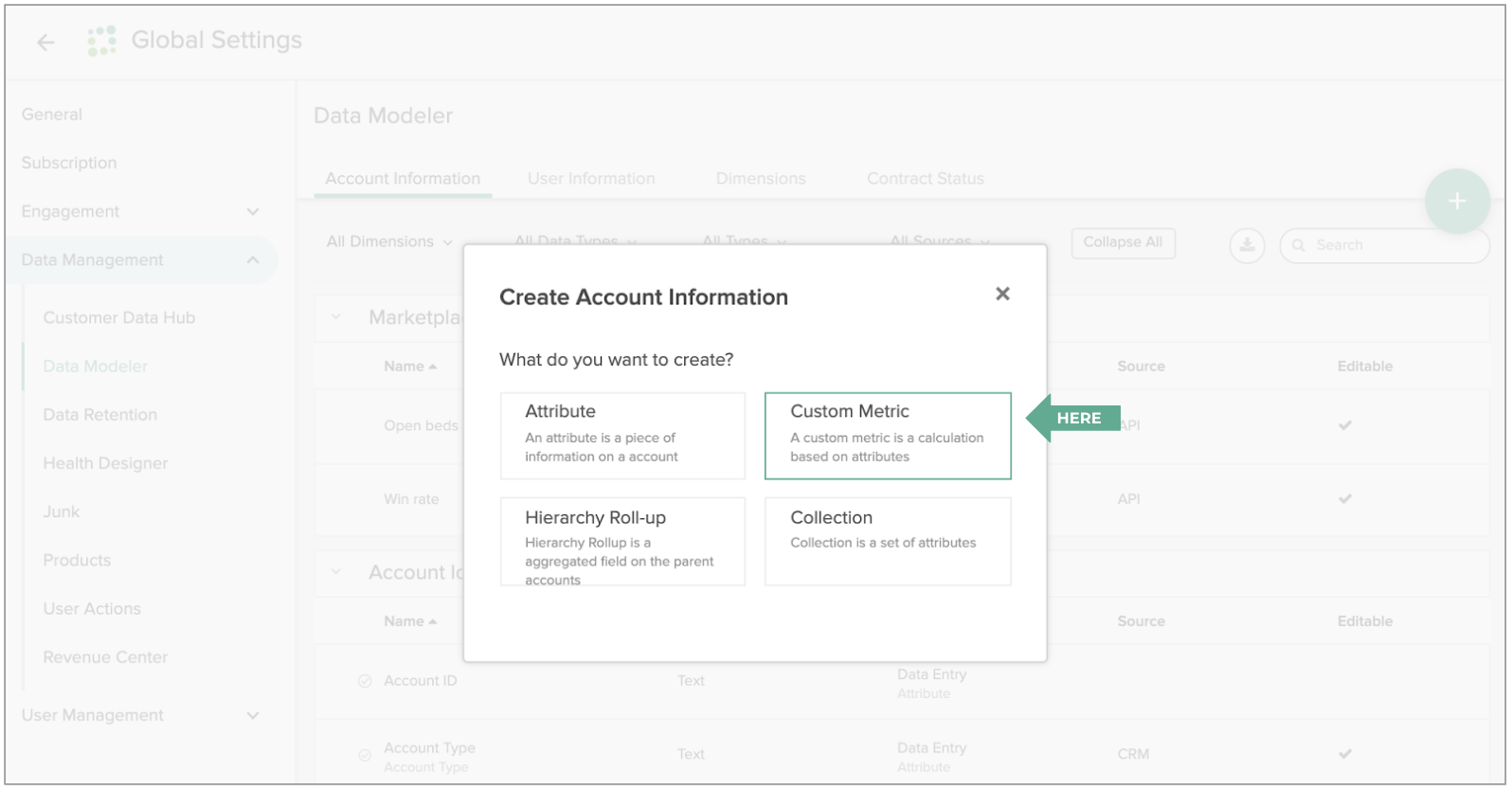 Enter a metric name, display type, and begin dragging and dropping the metric variables from the left menu to the gray formula canvas.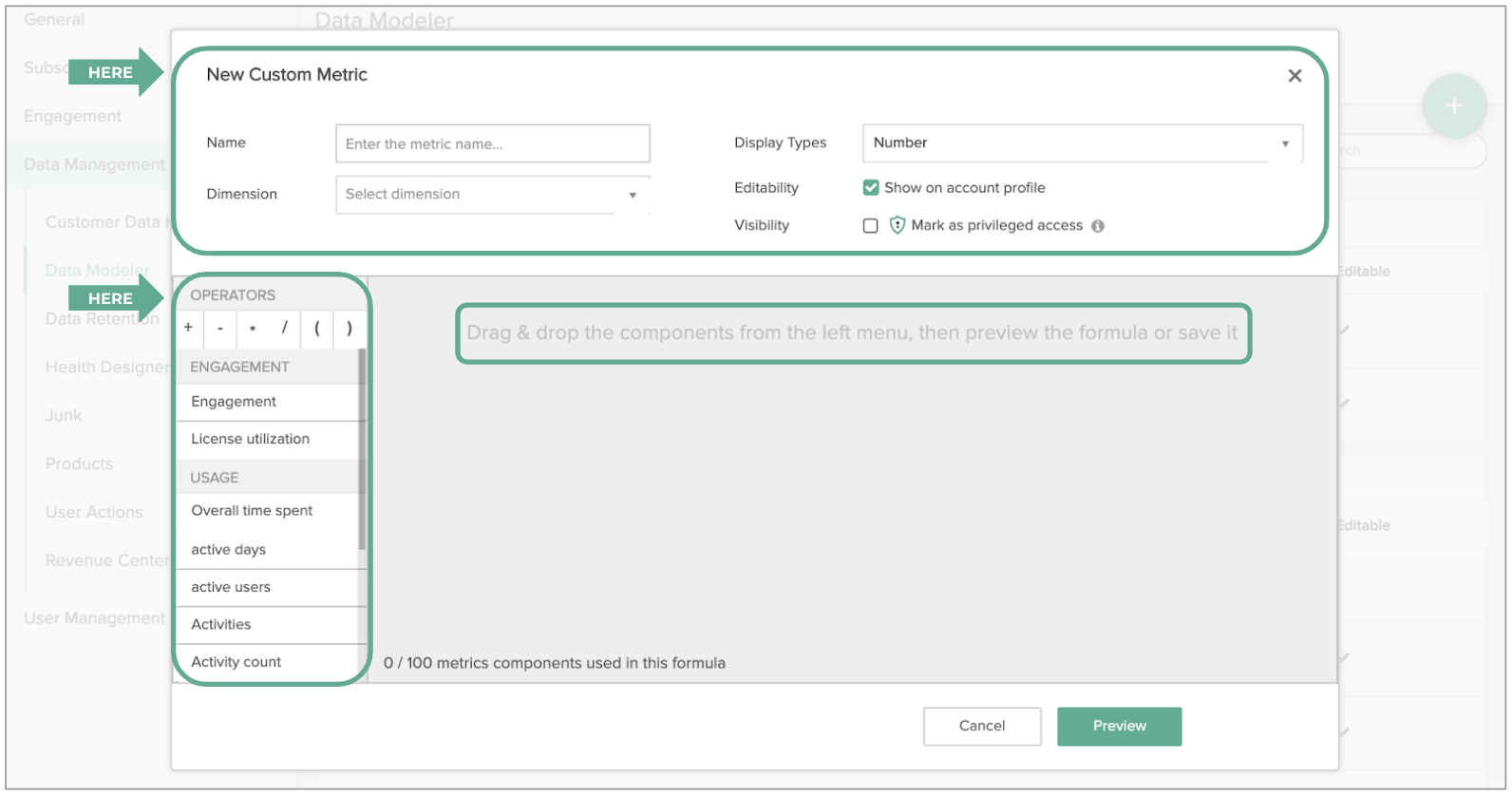 Totango's out-of-the-box metrics, numeric attributes, specific activity count and a specific module count can be used in the metric formula editor.
Once the metric looks good, click the 'Preview' button to review the results based on actual account data. You can add your own accounts to the preview, and even add more account information to better validate the formula.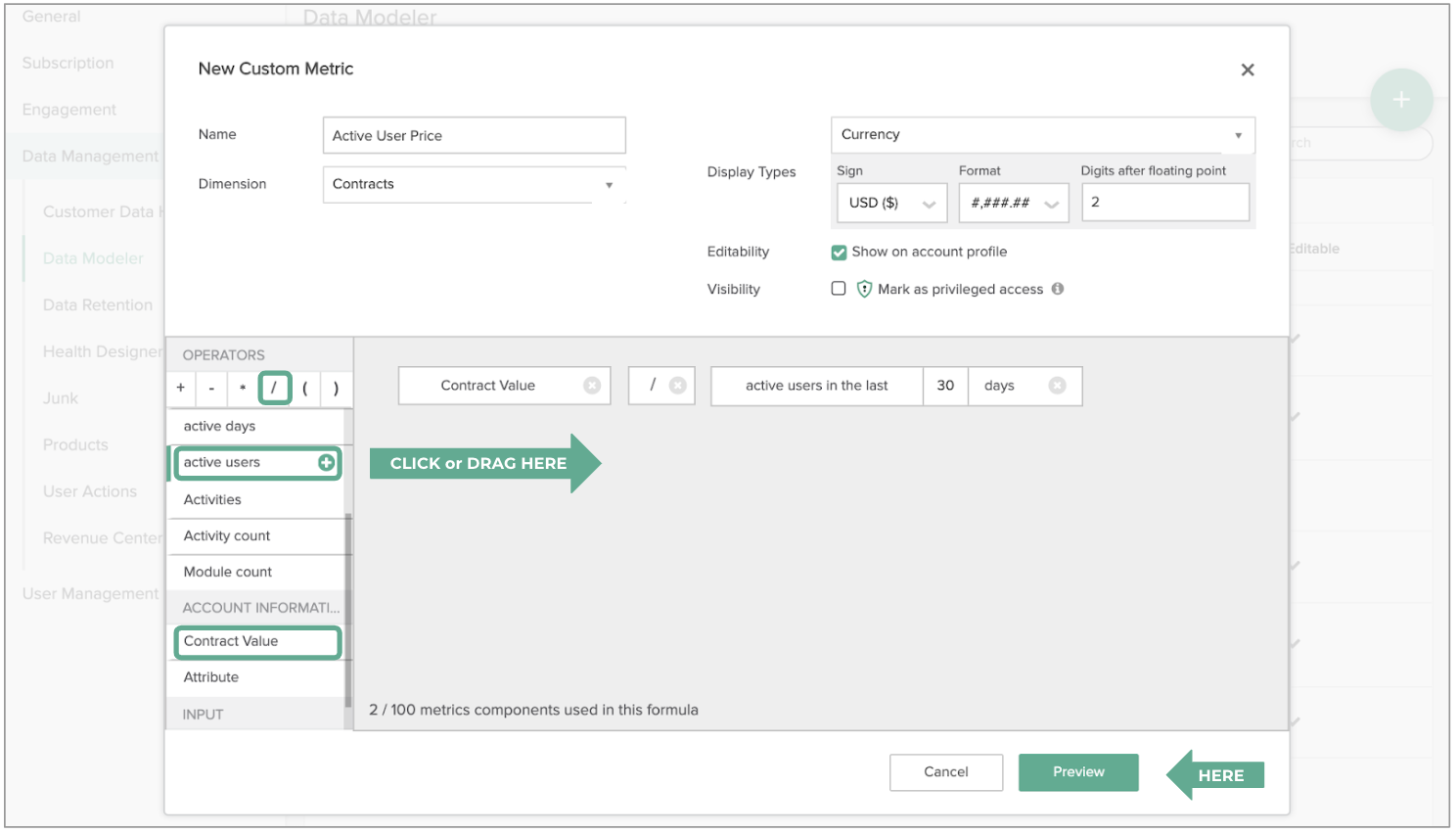 To edit the Custom Metric formula or metadata, click 'Go Back.' To create the Custom Metric, click 'Done.'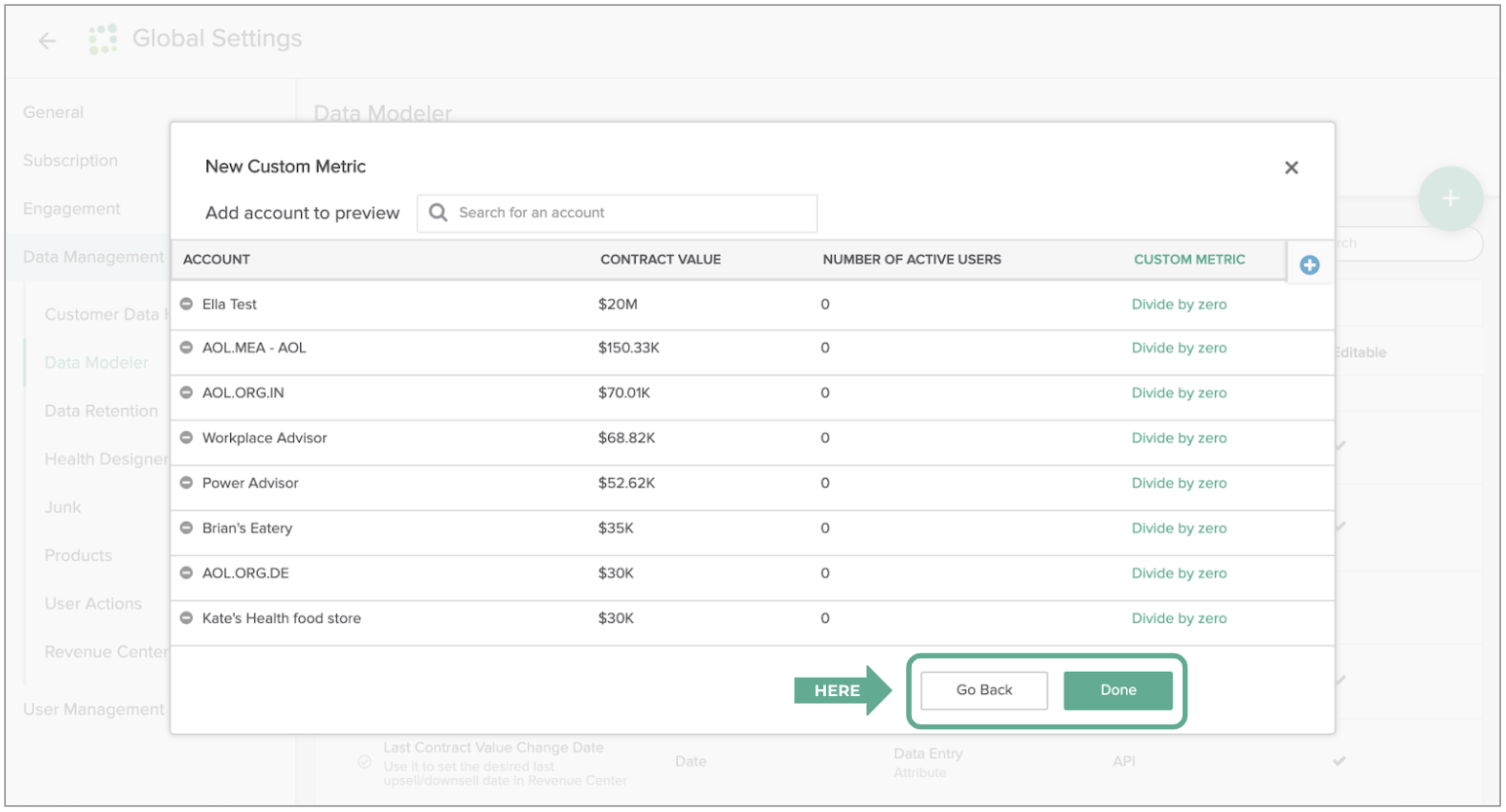 Your metric is now fully defined (Totango starts calculating its values)!
The newly created metric is immediately available to use across the system (in health configuration, segments, reports, and account profiles).
Totango will inform the global admins when the Custom Metric is calculating and completed.

Global Admins can view the processing state in the Data Calculations & Process page.

The "Summary" will show 'In Process' or 'Successful.'

How to Edit an Existing Custom Metric
You can easily edit your existing Custom Metric formula and metadata (Name, display type), and it will be immediately implemented across the system.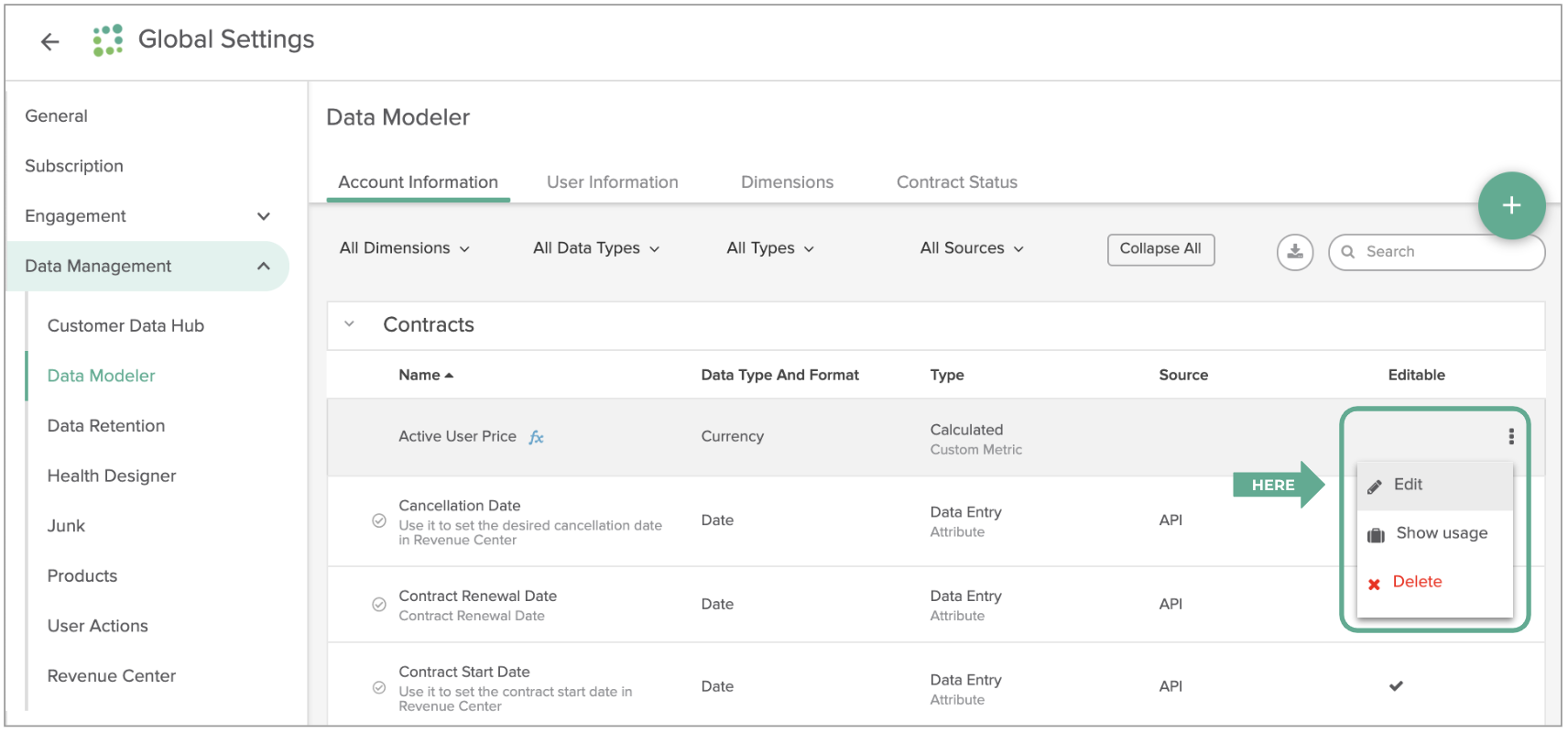 How to Consume the New Custom Metric
Custom Metrics can be easily incorporated throughout Totango for your entire team and externally through Zoe. Custom Metrics can be used in the health designer, account profile, segments, and reports.
Use Custom Metrics to configure your health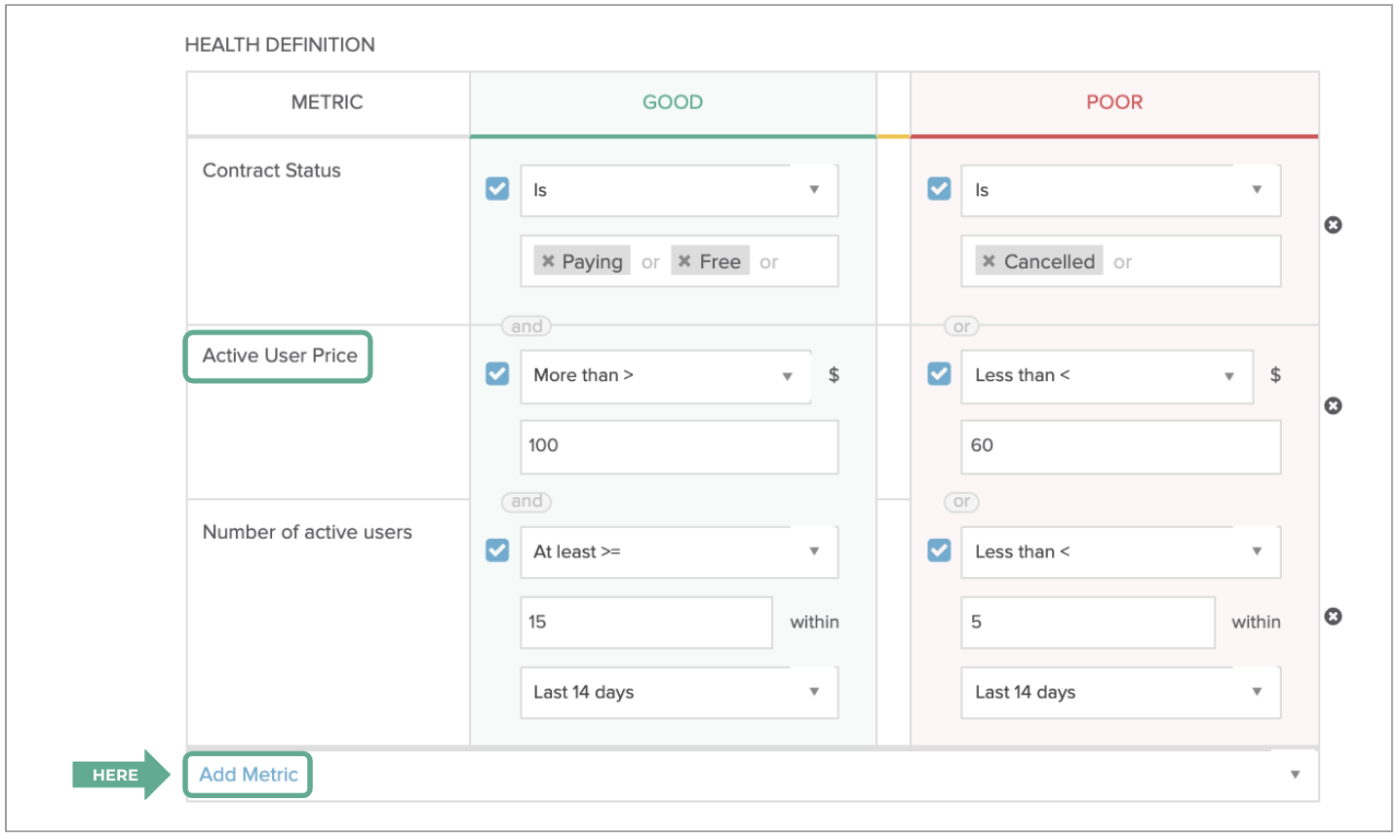 Use Custom Metrics to build your account's profile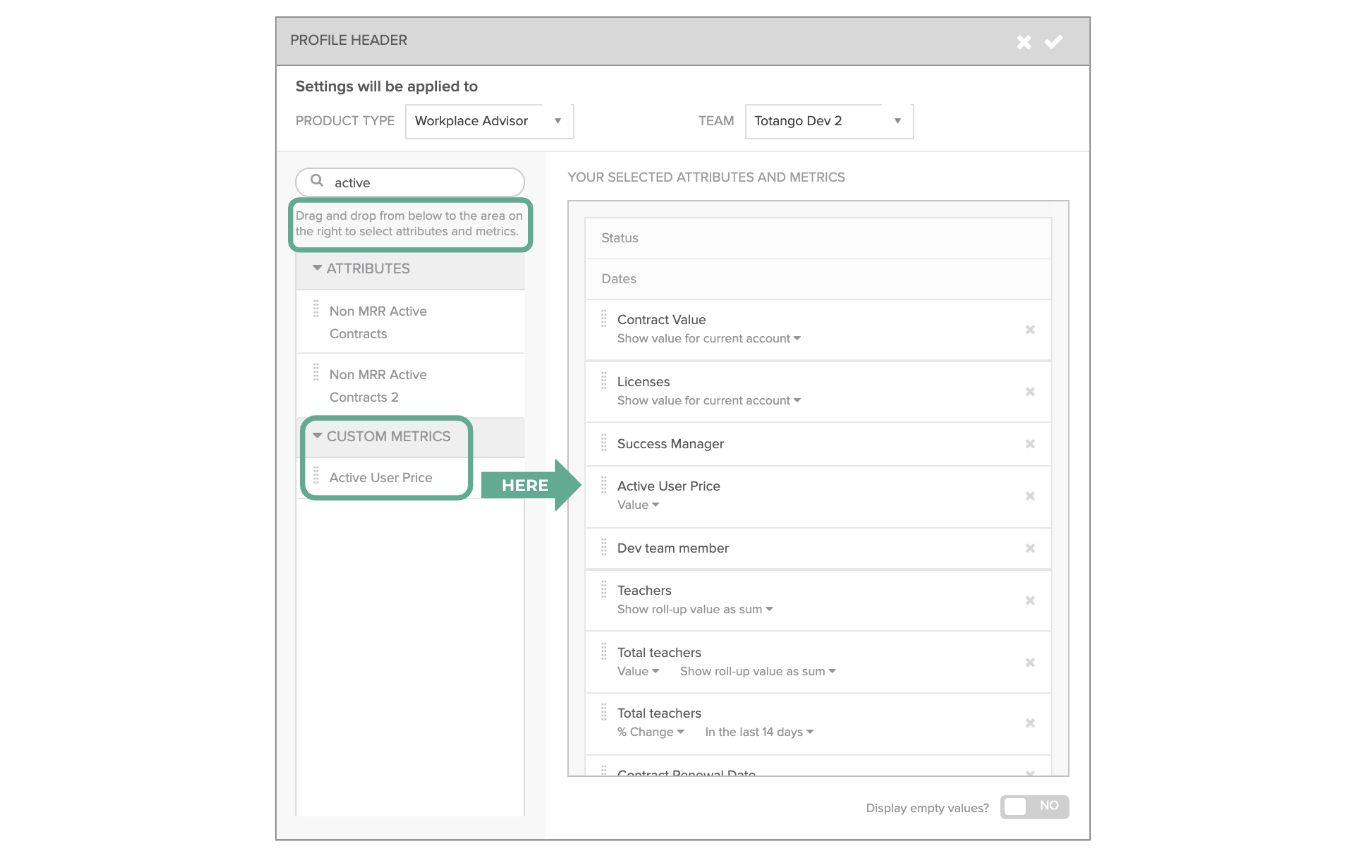 Use Custom Metrics to filter account segments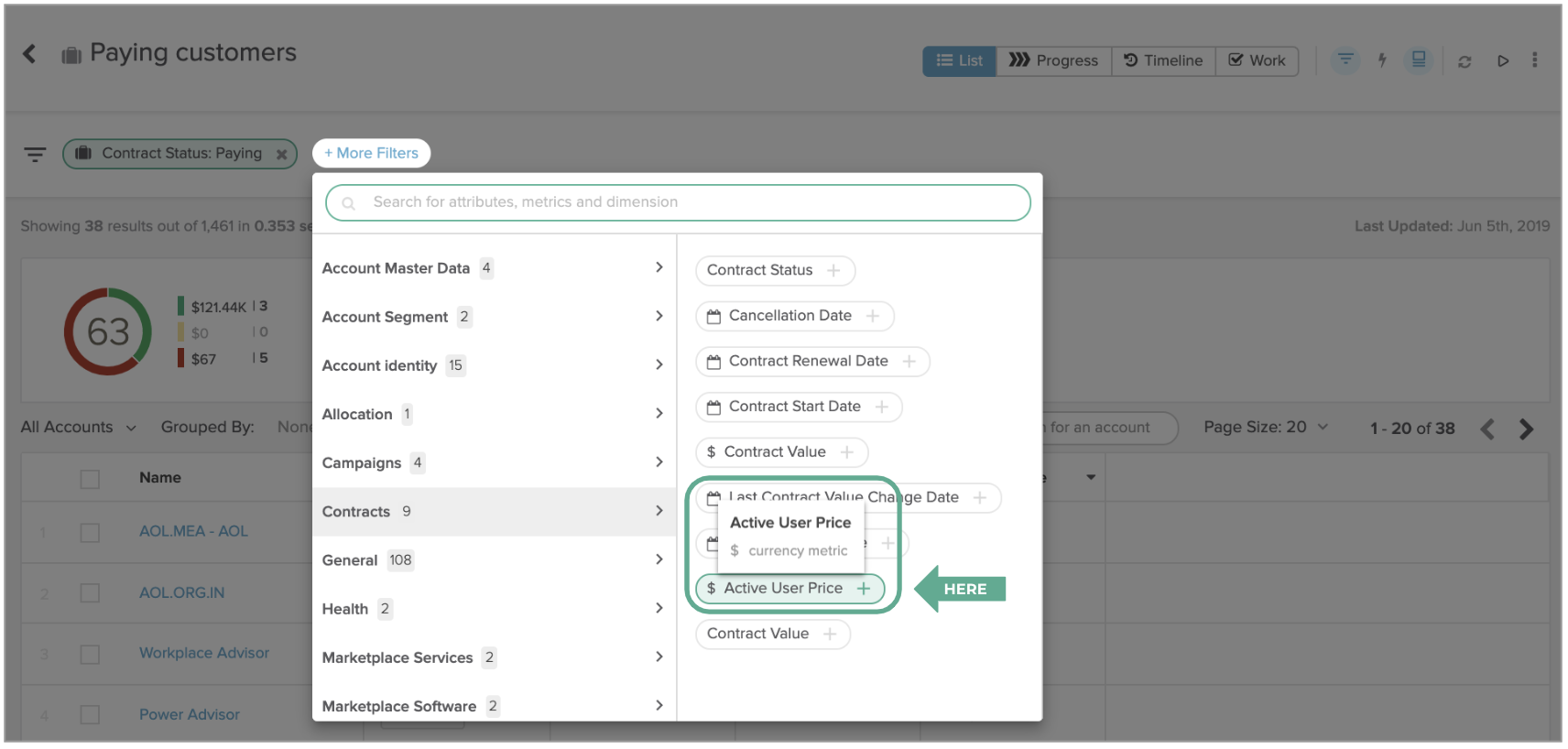 Use Custom Metrics as account segment columns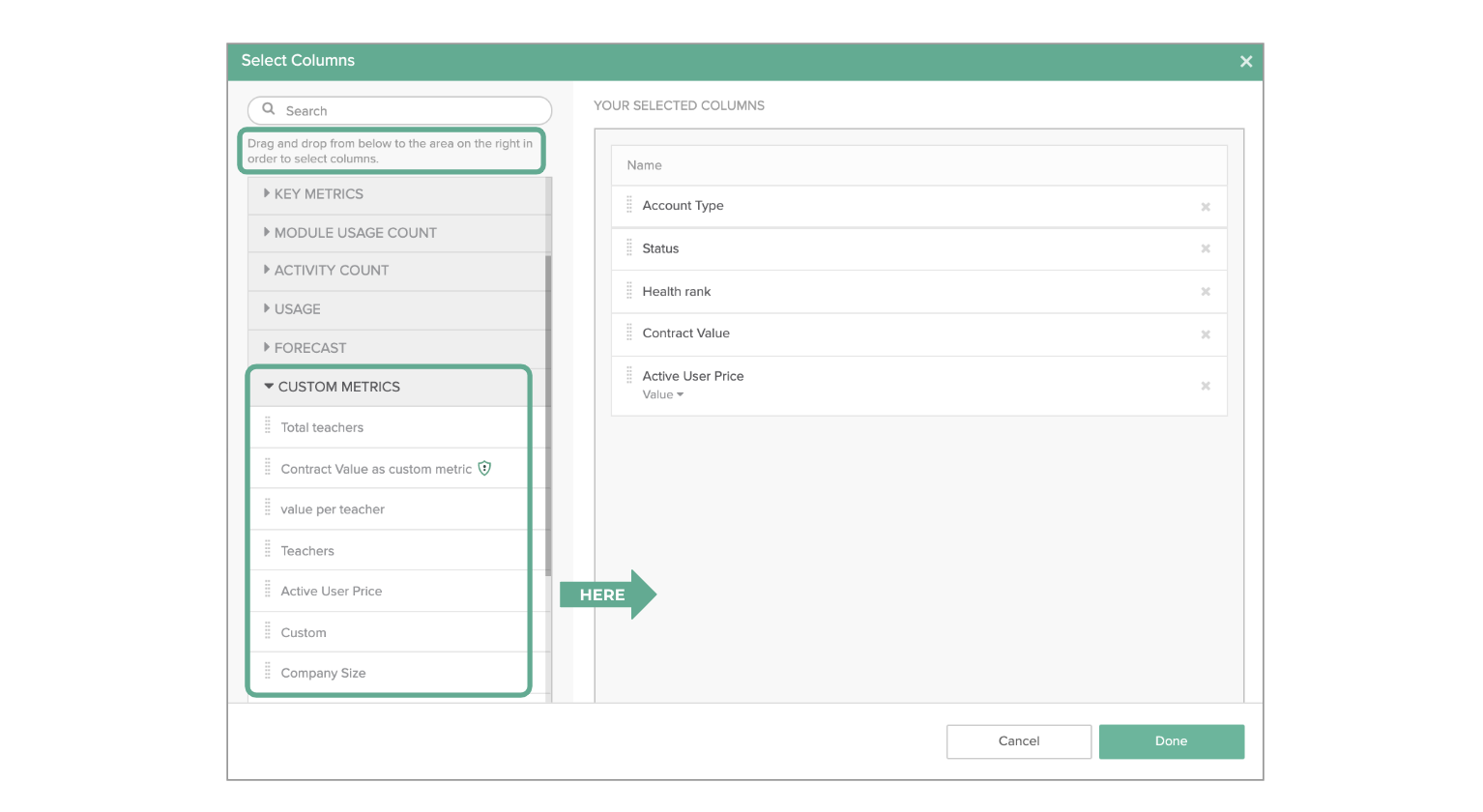 Use Custom Metrics in report breakdowns
That's it, you have created and learned how to set up Custom Metrics. Now you can measure the ROI that your customers are receiving and use these Custom Metrics in your ongoing, proactive customer engagements.



How Is the Metric Change Calculated?
Metric change is calculated based on this formula:
( [Current Value] - [Previous Value] ) / [Previous Value]
Known Limitations
We support

Totango out-of-the-box metrics, numeric attributes, specific activity count and a specific module count. Other attribute types are not supported.

We support basic mathematical functions, more functions will be available in the future.

Custom metrics are not calculated on accounts that are in any 'canceled' status.



Learn more about using Hierarchy Roll Ups in Totango!