Overview:
With Zoe's help, you can now automate weekly updates and notifications of customer and segment information.
Zoe can share your segment data and customer information on a recurring basis with you, your team, and anyone in your company.
Why Is Automating Updates Important?
As a Totango user, you and your team can benefit from Zoe's new capability to help share customer data that is currently sitting in silos. Silos easily become internal misalignment, which can lead to a dissatisfied customer. Zoe's goal is to bring together everyone in your company to be not only focused on your customers but to create alignment by readily and regularly sharing data cross-functionally. Below are a few use cases.
Use Cases
As a Totango user, I can share important information via Zoe, such as at-risk customers, with people in my company so anyone can participate and contribute to get at-risk customers back on track.
As a Totango user, I would like to share an important customer's onboarding metrics and state with the customer team on a weekly basis to ensure our customer has a smooth onboarding experience.
As a Totango user, I can ask Zoe to share referenceable customers with the East Coast Sales Team to contribute to their sales effort.
How To Use it?
1) Click Zoe button in Totango
2) Choose the SHARE option
3) Select your account or segment
4) Choose the audience
5) Lastly, type your message. Easy!

Watch the animation below to see it in action.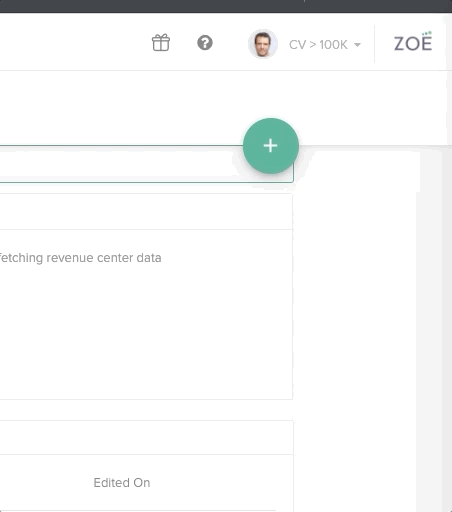 How To Manage Updates?
After a scheduled activity is created, you can disable, enable, or delete it by using Zoe Assistant.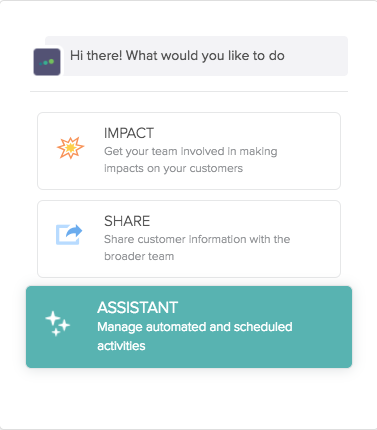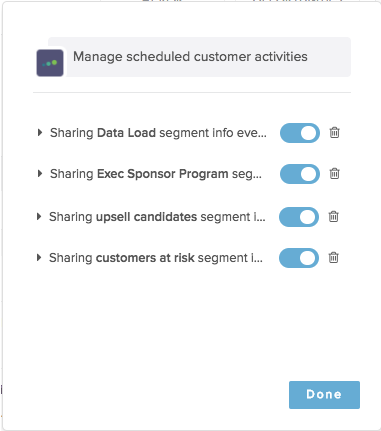 Note: As a Totango user, you can only manage your own scheduled activities. A Totango admin can manage all scheduled activities.
Q&A
I created a scheduled activity for my upcoming upsells, and I want to pause it for 2 weeks, how can I do that?


You can go to Zoe Assistant and switch this scheduled activity to off. Once you want it to be re-activated, just switch it on.



I want to remove someone from the scheduled activity list. How can I do that?


You can delete the scheduled activity and re-create it with a different list of recipients. Currently, you cannot edit a scheduled activity.



I like this feature a lot! Is it possible to create a scheduled report?


Right now, you can share account information and segment data. Other shareable types of data will be available in the future.
For more information, search our help center or contact us.